Amazon Played a Major Role in Shiba Inu Burns, Whales Scoop up $150M SHIB
The crypto markets had a sluggish comeback in July. With gains resulting from people's expectations of the merge, Ethereum (ETH) took the lead. Along with other significant crypto initiatives, Bitcoin (BTC) did the same. One of the most well-known memecoins, Shiba Inu (SHIB), also made a minor recovery.
The Twitter account of Travis Johnson's gaming shop, SHIB Super Store, reminded the community of Amazon's solid contribution to SHIB Burns. As per the tweet, Amazon has contributed around $5 to $50 worth of SHIB burns every single day.
The details from the SHIB super store reveal that 2,615,765,687 SHIB have been burned by the store alone. The platform contributed to 2,588,178 SHIB burns on August 2 alone. Considering the overall burn rate, the contribution plays a good role. But the burn rate itself is not in its best shape.
The burn rate in the last 24 hours has been a mere 14.04%, which contributed to the burning of 61,278,434 SHIB. The burn rate is comparatively lower as compared to its three-digit burn days.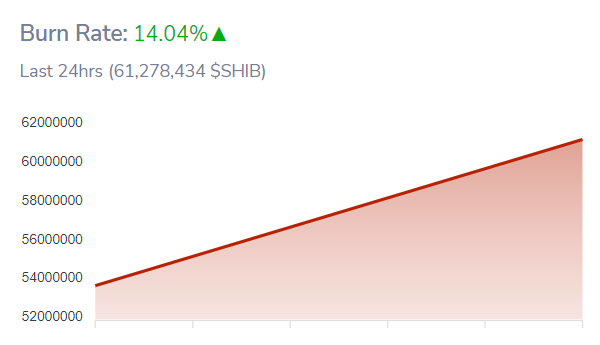 Figures from the Shibburn website depict that 410,376,134,764,786 Shiba Inu have been burned to date from its supply.
Ethereum whales scoop up $150 million Shiba Inu
WhaleStats released a report of the top 5,000 ETH whale holdings that revealed over $657,836,948 in Shiba Inu holdings. The whale analytical platform revealed on Sunday that $508,672,407 worth of Shiba Inu has been held by the top ethereum whales. The recent report from WhaleStats reveals a $150 million increase in SHIB holdings by the whales.
In an analysis of the top 100 ETH whale holdings, SHIB ranks second following the Silverway coin. SLV has gained over 24% in the last 24 hours even when the top coins are struggling to gain single digits. SHIB also accounts for 11.48% of the whale holdings.