At $23,500, Is Bitcoin indeed 'cheap'?
Towards mid-June, Bitcoin was trading around $17.6k, a level last noted in December 2020. Since then, the asset's price has been trying to recover. The path has not been easy, as no uptrend phase has sustained momentum. Yet, BTC has managed to rise by roughly 33.3% from the aforementioned low. At press time, the asset was trading at $23.5k.
As a result, improvements on various other fronts have been noted. Take the case of the Mayer Multiple Bands itself. The Mayer Multiple was created to compare and analyze Bitcoin's price w.r.t. its past movements. Now, as illustrated below, Bitcoin has stepped from the oversold territory [neon green] to the bearish territory [green]. The same is an encouraging sign.
Now, for it to step into the bullish territory [yellow], it will have to attain $35.9k. The same translates to an approximate 53% hike from the current levels.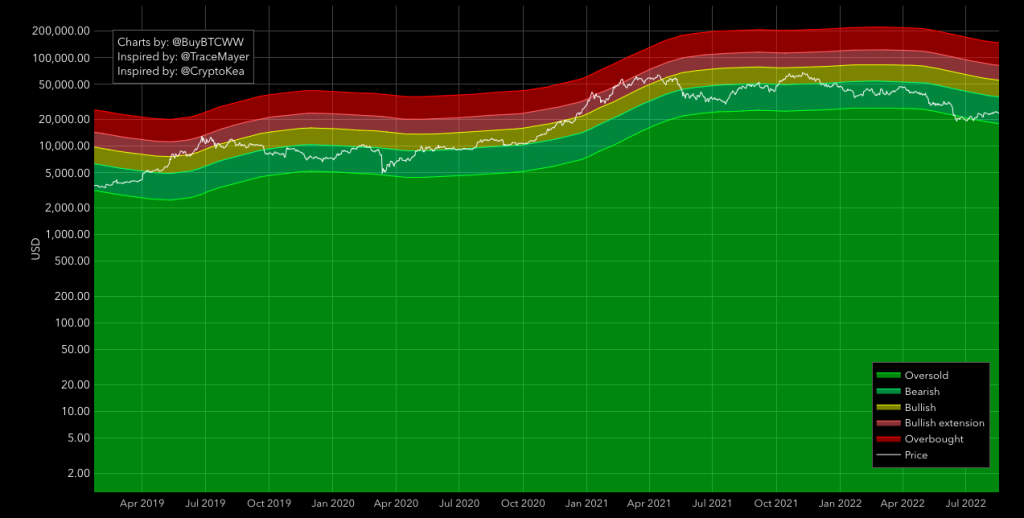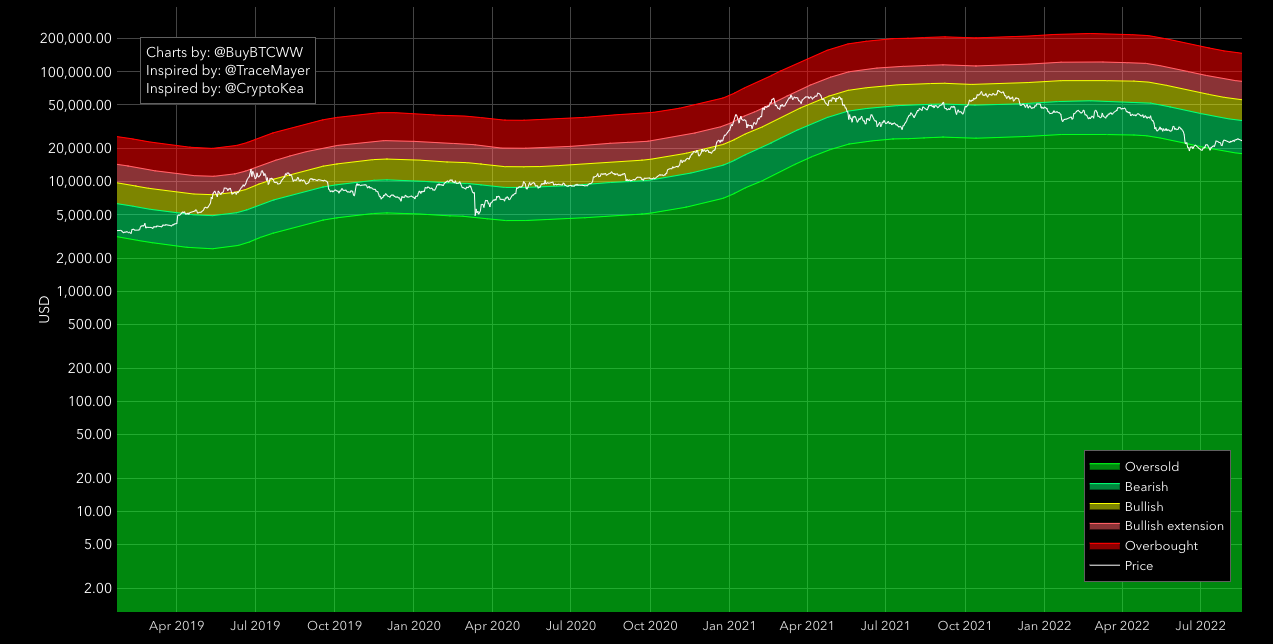 For the 33% hike, Bitcoin utilized a period of 2 months. So, if the recovery continues at the same pace, then it'd take 3 months for the asset to reach the said target. However, that might not necessarily be the case.
The coming weeks are expected to be quite volatile, for major network-related upgrades like Ethereum's Merge, and Cardano's Vasil hard fork are lined up. Now, as the Merge D-day approaches [15-16 September], the crypto market is likely to trade in the green.
More so because the whole landscape is close-knit at the moment and correlations of all top assets with one another are quite high. So, when Ethereum rallies, Bitcoin can be expected to buckle up and honor the broader directional bias.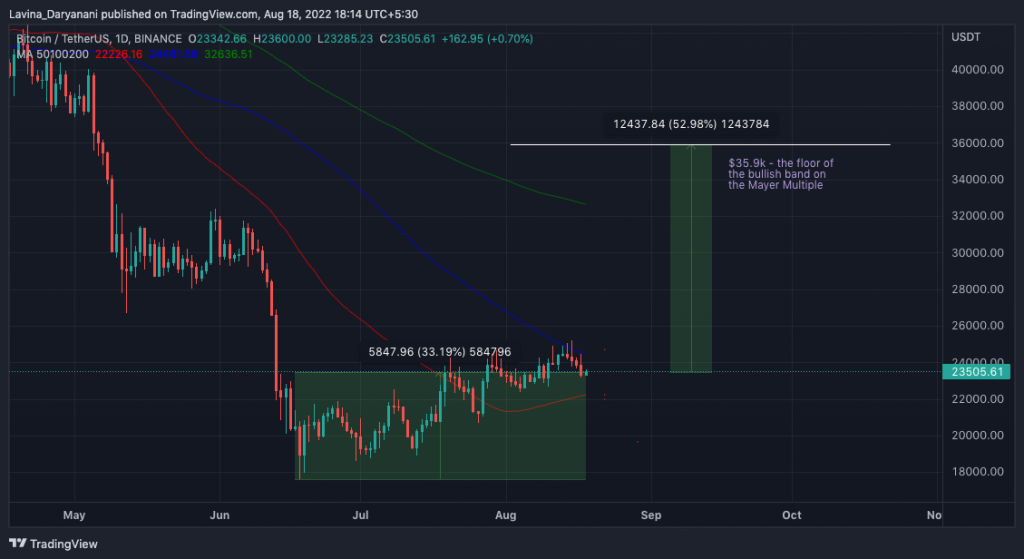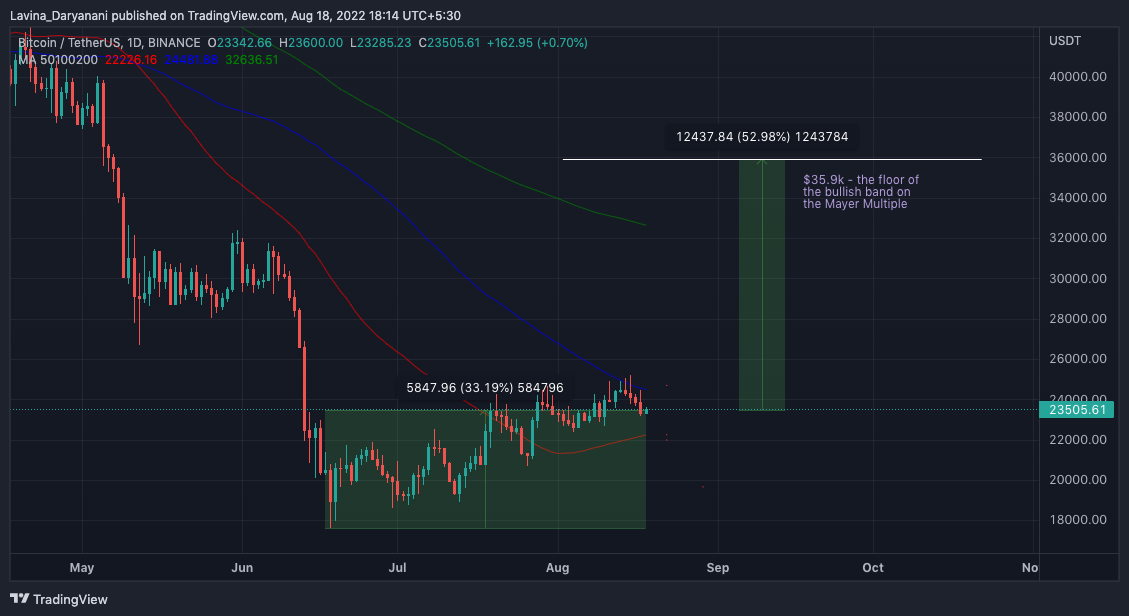 How does the current Bitcoin landscape look like?
At the moment, there's no concrete sign of an uptrend. It's just that the market is gearing up for the same. At press time, The Mayer Multiple reading was seen hovering around 0.7. Whenever Bitcoin has rallied in the past, this metric's reading has majorly reflected readings above 1.5. Resultantly, people from the space feel that BTC is currently 'cheap'.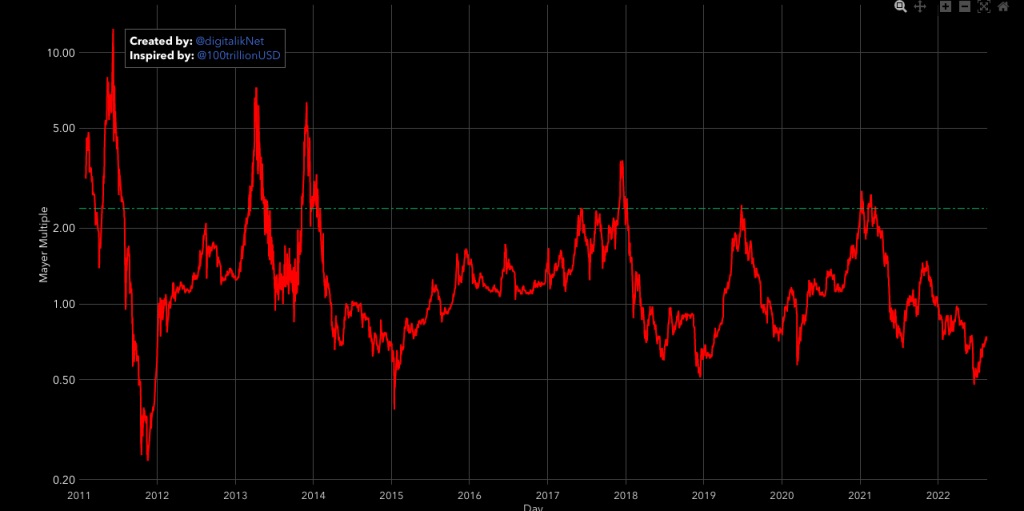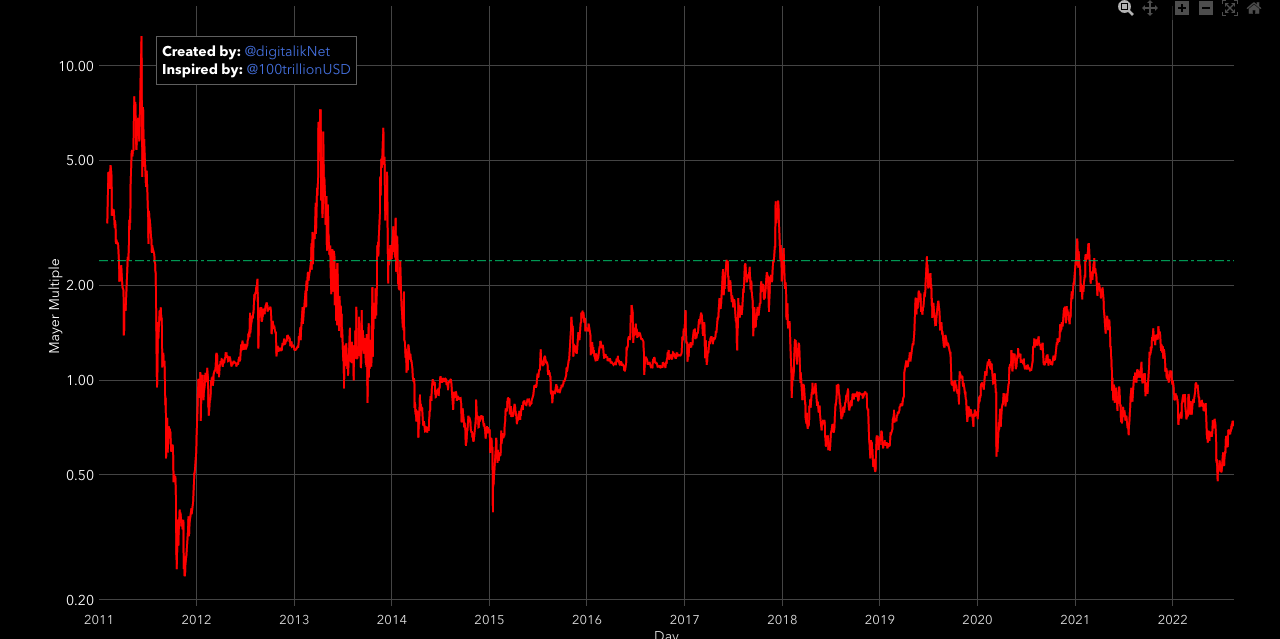 Jurrien Timmer, Director of Global Macro at Fidelity Investments, is perhaps one such person who believes so. In a recent Twitter thread, the executive asserted that Bitcoin's price is currently below its actual and projected network-growth curve. And that curve provides a "fundamental anchor" for Bitcoin's price. However, the network continues to grow, and is roughly in line with "power regression."
So, per him,
"If you believe in Bitcoin's adoption-curve thesis (i.e. that the network will continue to expand in line with previous S-curves), then it's reasonable to view Bitcoin as cheap at these levels."