Dogecoin co-founder takes a dig at Bitcoin's price
Bitcoin [BTC] was the first cryptocurrency to exist. Soon after which, a plethora of different kinds of coins began entering the market. While some claimed to fix Bitcoin's shortcomings, a few others like Dogecoin [DOGE] debuted as a joke. However, similar to BTC, DOGE went on to pave the way for an array of meme cryptocurrencies with significant utility. The communities behind these networks, nevertheless, continue to condemn other networks while heralding their own.
The co-founder of Dogecoin, Billy Markus found himself in a tiff after his recent tweet about Bitcoin. Replying to a tweet about progress, Markus shared the price chart of BTC. In addition to this, he noted how he couldn't tell if there was any progress with regard to the price of Bitcoin.
This caused an uproar as several Bitcoin HODLers came in support of the king coin. Several went on to urge Markus to rather zoom out and see how Bitcoin had progressed. A few others even pointed out how they purchased BTC when its price was limited to double or triple digits. Therefore, the current state of BTC is considered "progress" to them.
Here's how the Bitcoin chart looks zoomed out.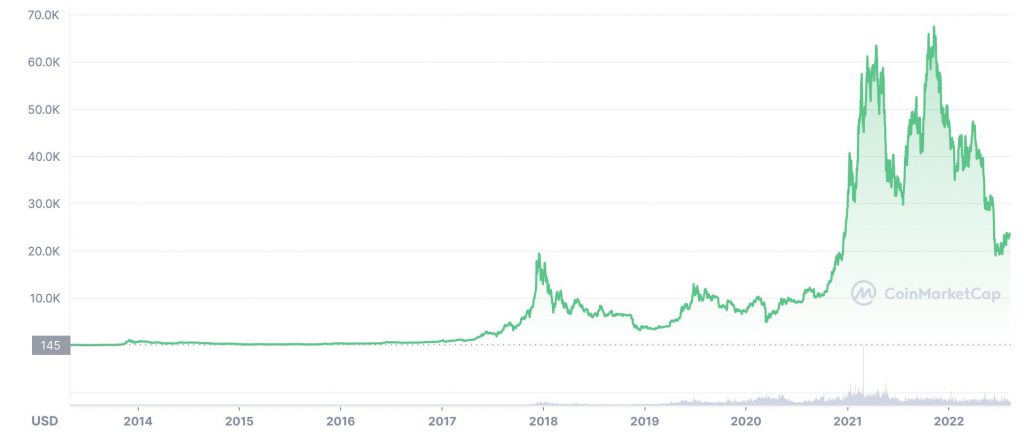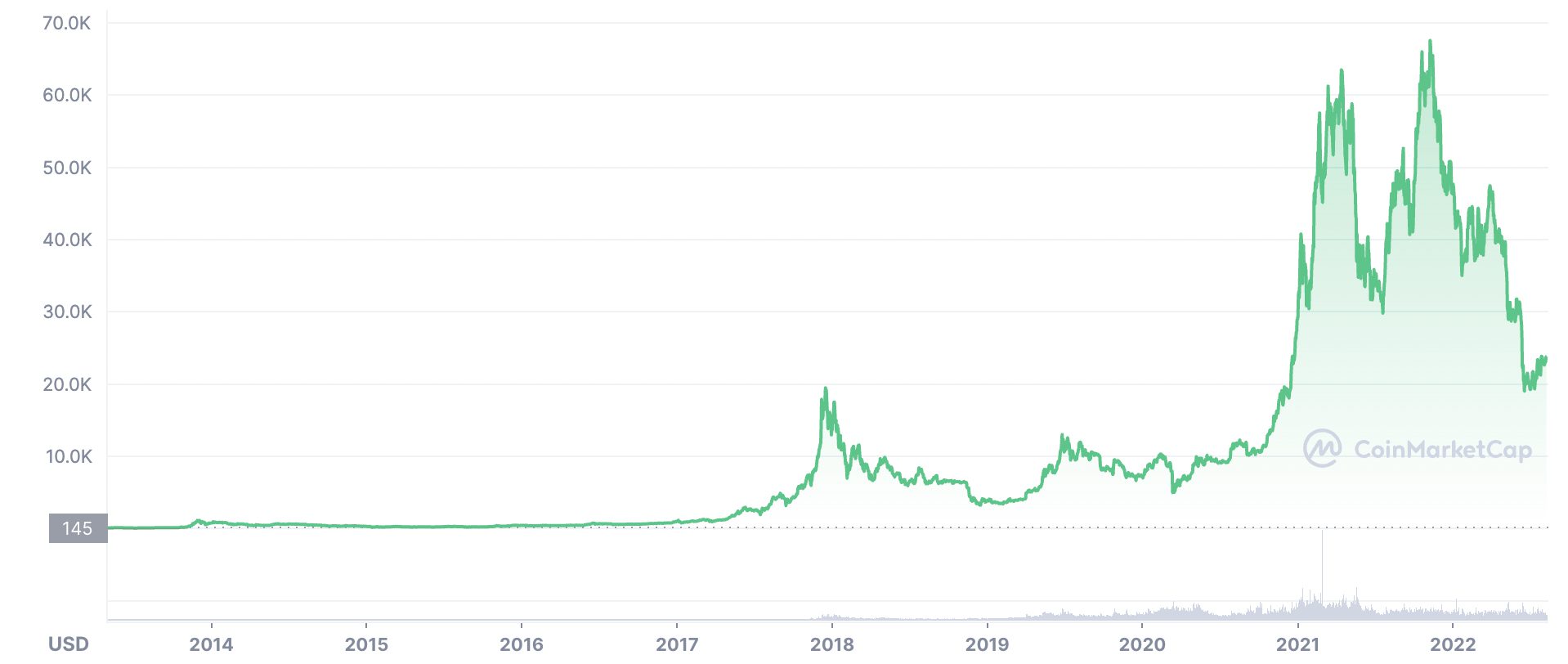 So how has Dogecoin been faring?
While Dogecoin has a cult following, the price of DOGE has been rather sloppy. Despite garnering high-profile endorsements from Elon Musk, the addition of the asset to Tesla and eventually SpaceX, and GenZ's craze around the meme coin, DOGE has failed to hit $1.
Dogecoin was one of the earliest cryptocurrencies. The asset made its debut even before Ethereum. Following the dominance of the bears, the asset witnessed a drastic plummet. At press time, DOGE was trading for $0.070 with a 2 percent daily surge.
In his next tweet, Markus went on to praise DOGE and pointed out that anything over zero was progressive.
Dogecoin is currently 90 percent below its all-time high [ATH] of $0.73 while Bitcoin is just 65 percent below its ATH of $68K.