Shiba Inu Burn Portal Completes 100 Days: How Many Tokens Are Burned?
It's been nearly 100 days today since Shiba Inu launched their 'burn portal' in collaboration with Ryoshi Vision. The burn portal is run and maintained by Ryoshi Vision who promised to deliver 'burn rewards' for users during inception. The portal was launched on April 25, 2022, to remove SHIB tokens from circulation and also deliver 'burn rewards'.
However, the SHIB team showed its concerns recently after Ryoshi Vision failed to initiate the rewards. Ryoshi Vision took full responsibility for the failure and addressed the issue stating the team is working towards initiating rewards.
"We are taking full responsibility for the delays, and are actively working towards a rapid response and resolution," they tweeted.
Since the last 100 days after launch, how many Shiba Inu tokens were 'burned' in the portal? Let's find out!
Also Read: An $8,000 Shiba Inu Investment Amassed $5.7 Billion in 400 Days
How Many Shiba Inu Tokens Did the 'Burn Portal' Remove From Circulation?
From April 25 to August 4, 2022, the Shiba Inu burn portal has removed 61 billion tokens out of circulation. Currently, 2,041 wallet addresses have joined hands together to initiate the 'burns'. The overall price of the SHIB burns combined on the portal stands at $732,531. The burns might reach $1 million most possibly by October this year.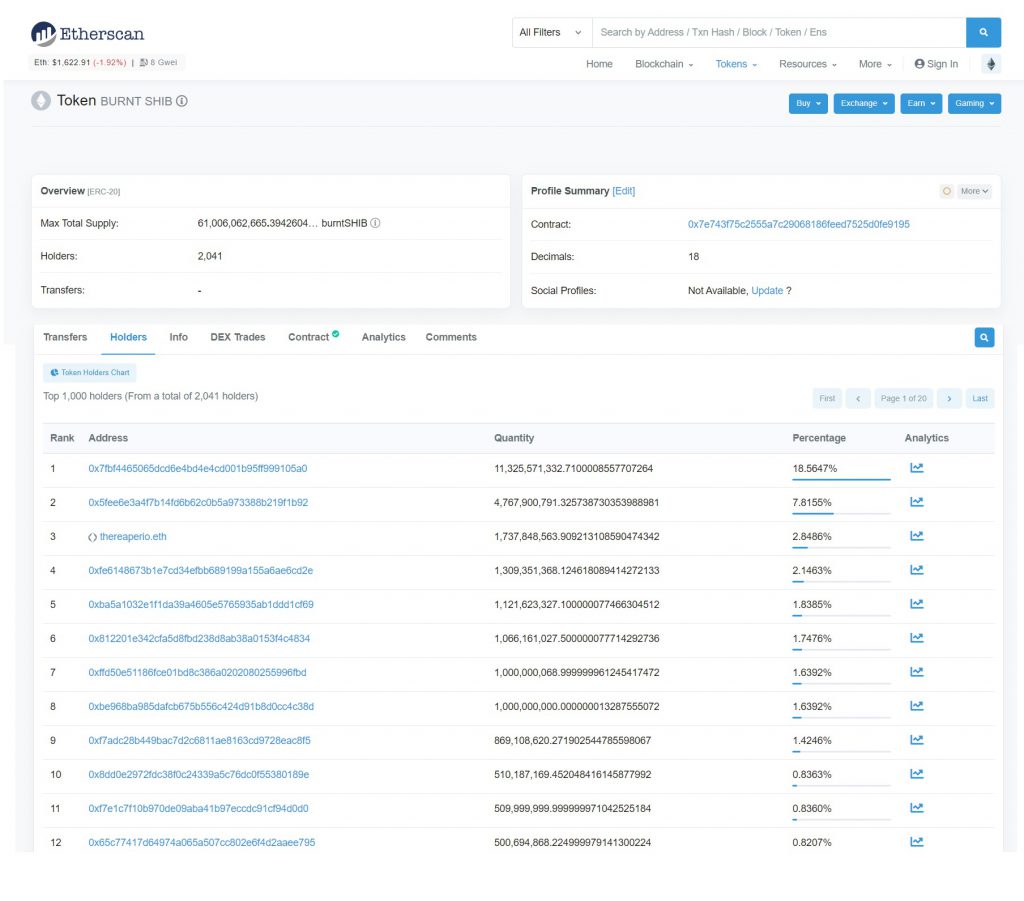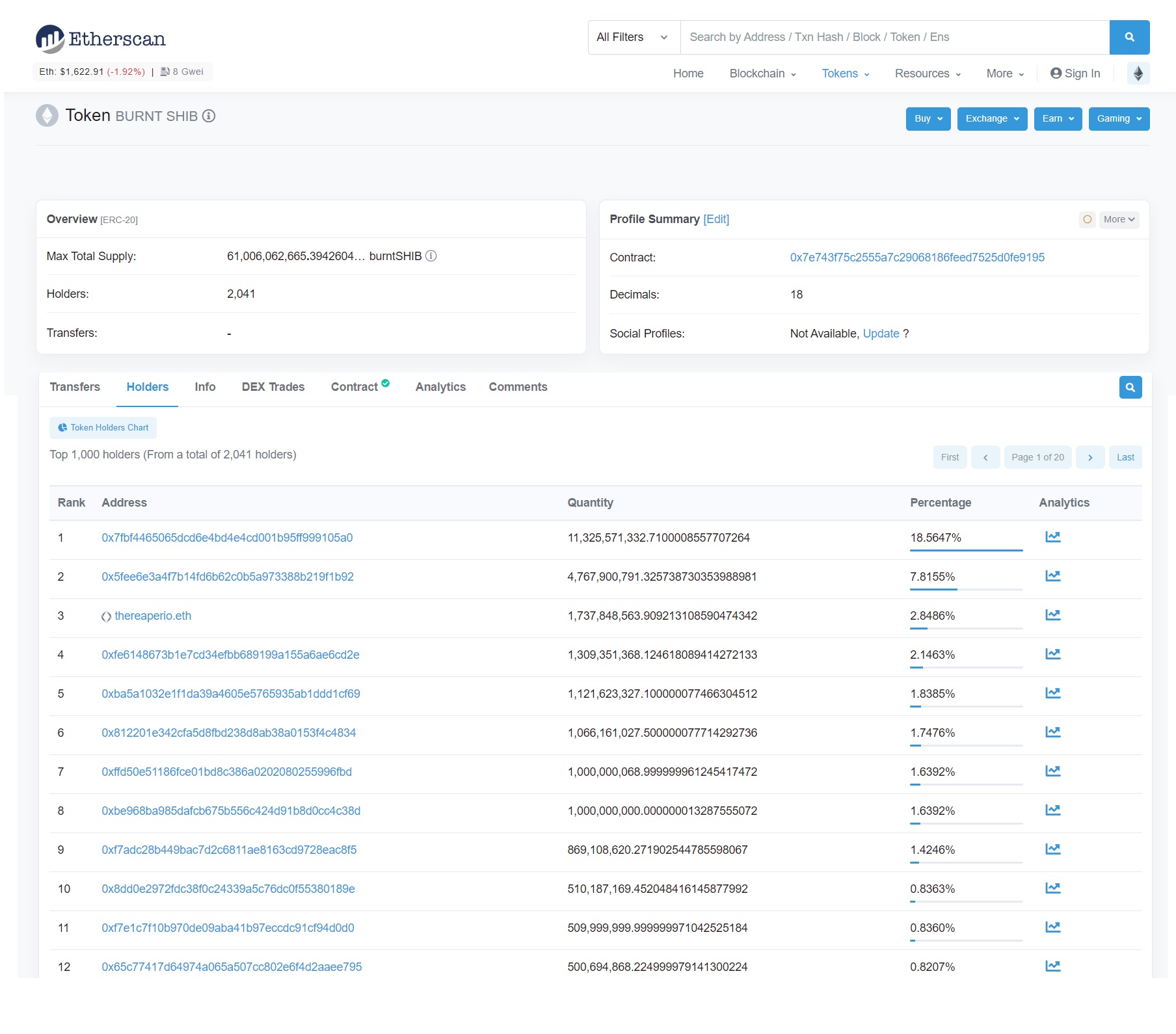 In addition, Shiba Play, a business arm of SHIB Super Store is also 'burning' the tokens regularly. The SHIB Super Store has burned a total of 2.5 billion SHIB tokens worth nearly $58,791.
Also, many other businesses across the globe announced they would burn SHIB from a small margin of their profits. Read here to know the full list of businesses that are burning the dog-themed token regularly.
Also Read: Shiba Inu Turns 2: Here's How Many Zeroes it Deleted Since Launch Day
Shibarium Could Be A Game Changer
Reports are doing the rounds that the upcoming Shibarium layer-2 solution will include an in-built 'burn portal'. The L2 network might charge a small fee to initiate transactions and use the fee to burn SHIB tokens. If the portal works as planned, the amount of SHIB burns might take a giant leap.
Therefore, Shibarium might be a game changer for Shiba Inu and scale its price up sustainably through constant burns. SHIB's Discord moderator Queenie had previously tweeted a hypothetical calculation that Shibarium might burn trillions of tokens. Read Queenie's hypothetical estimations on the SHIB burns here.
Also Read: Who Holds The Highest Number of Shiba Inu Tokens?
At press time, Shiba Inu was trading at $0.00001185 and is down 2% in the 24 hours day trade. The dog-themed token is also down 86.2% from its all-time high of $0.00008616, which it reached in October last year.