Shiba Inu is gaining social momentum as it surges by 30%
Over the last couple of months, Shiba Inu [SHIB] has witnessed immense progress in utility. However, with regards to its price, it has been relatively stagnant or depleting. The developments in the network, the consistent burns, and extensive whale movements did not seem to have reflected on its price. However, over the weekend, SHIB recorded a massive spike.
On Sunday, Shiba Inu managed to surge to a high of $0.00001774 which is a 90-day high. This surprised many as most of the other cryptocurrencies in the industry were drowning in the red sea. Santiment went on to note that the sudden rise in whale transactions could have been the reason behind SHIB's 30 percent surge.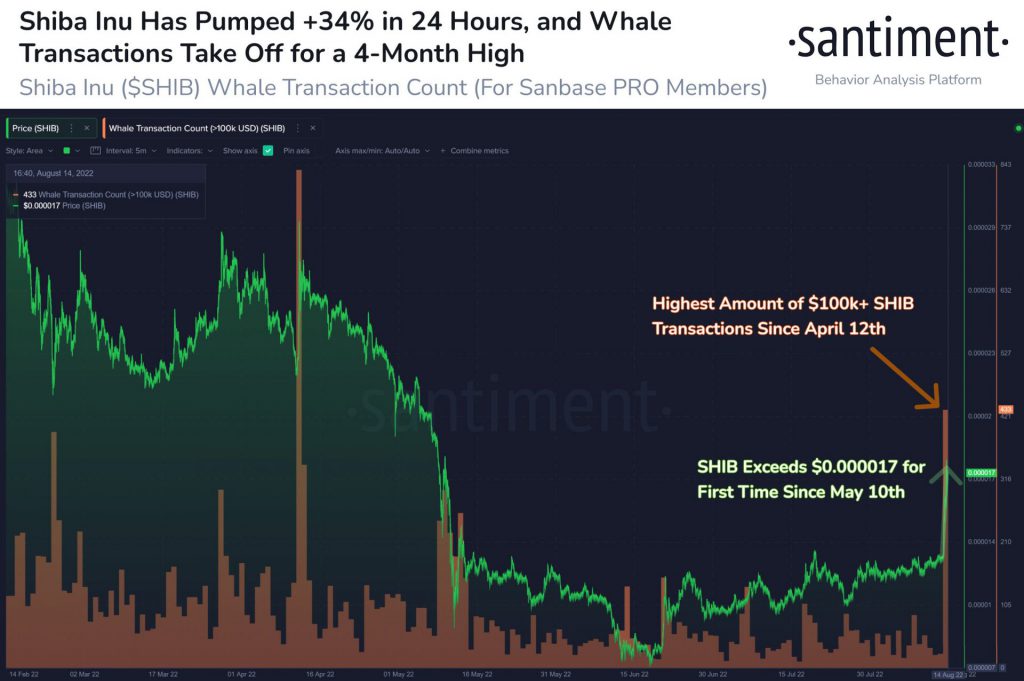 Santiment tweeted,
"#ShibaInu has been on the move this weekend and is up +34% in the past 24 hours while #crypto has been fairly flat. Not so coincidentally, whales have been very active on $SHIB. There have been 433 transactions valued at $100k+, the most in 4 months."
During press time, SHIB encountered a slight setback, causing its price to drop to $0.00001584. It should be noted that over the last 24 hours, the meme coin surged by 7.23 percent.
In addition to this, the market cap of Shiba Inu saw a steady rise. While the asset continues to take over as the 12th largest crypto, its market cap was $8.63 billion.
Is Shiba Inu Crypto Twitter's favorite coin?
Shiba Inu is indeed a community-driven project. The asset has managed to amass a significant following on social media. Earlier today, the Shib Army celebrated as the network beat its counterpart Dogecoin [DOGE] regarding Twitter followers.
Speaking of social media, Shiba Inu's social mentions also significantly improved. Shib's social strength mirrored its price chart as it hit its highest point in the last 90 days.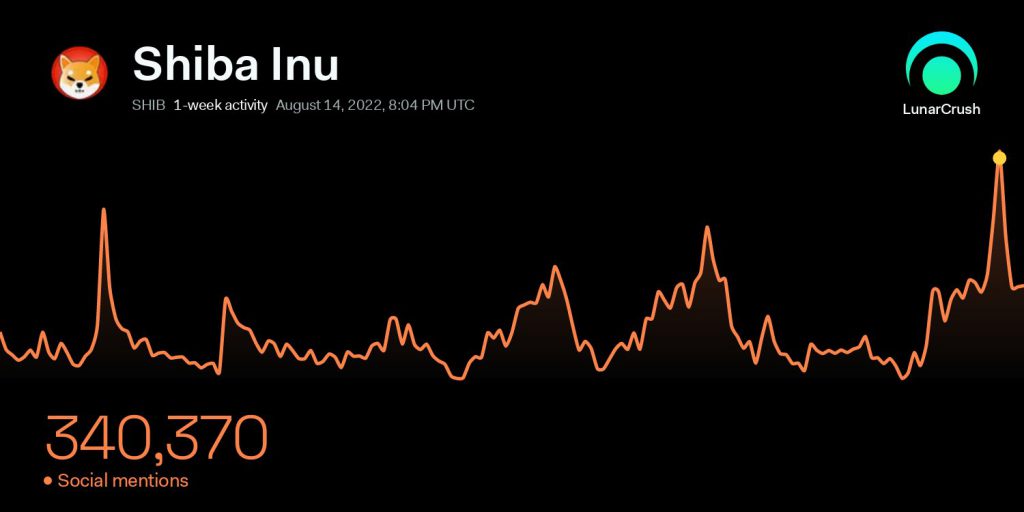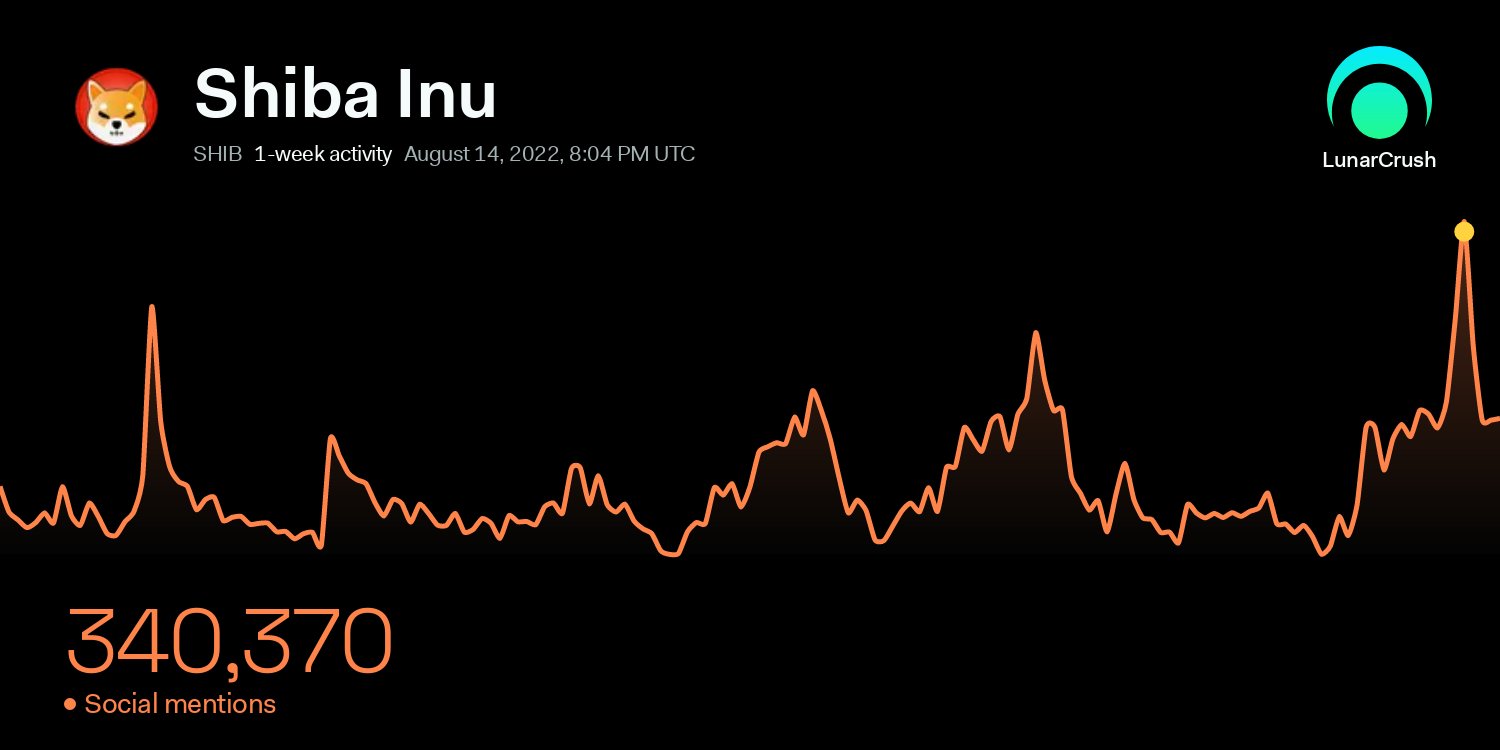 Just last week, a glimpse of the Shiba Inu card game was given to the public. The game looked promising and is said to have lured many people into the ecosystem. The community hopes that the actual release of the game could bring immense benefits to the network.