Solana: How did the Ecosystem react to the Wallet Hack?
Earlier during the day, it was reported that Solana addresses had succumbed to a widespread attack. Private keys to several wallets were compromised. As a result, users' wallet funds were allegedly removed without their consent, and millions worth of SOL, SPL, and other tokens were drained.
Read More – Solana Wallets Face On-Going Attack: Millions Already Stolen
In this article, we will analyze how the ecosystem has been faring post today's exploit.
Tangent 1: SOL token price
The sentiment in the market was bearish post the attack news broke. Consequentially, as reported back then, SOL had dropped by around 9.5% to a local low of $37.4 in just a matter of a few hours.
With the day progressing, however, a moderate recovery has been noted. From the said low point, Solana had already risen by 8.8% and was trading at the brink of $41 at press time. Alongside, the volatility in its market was also well under control, likely closing the doors for any further unwarranted price swing.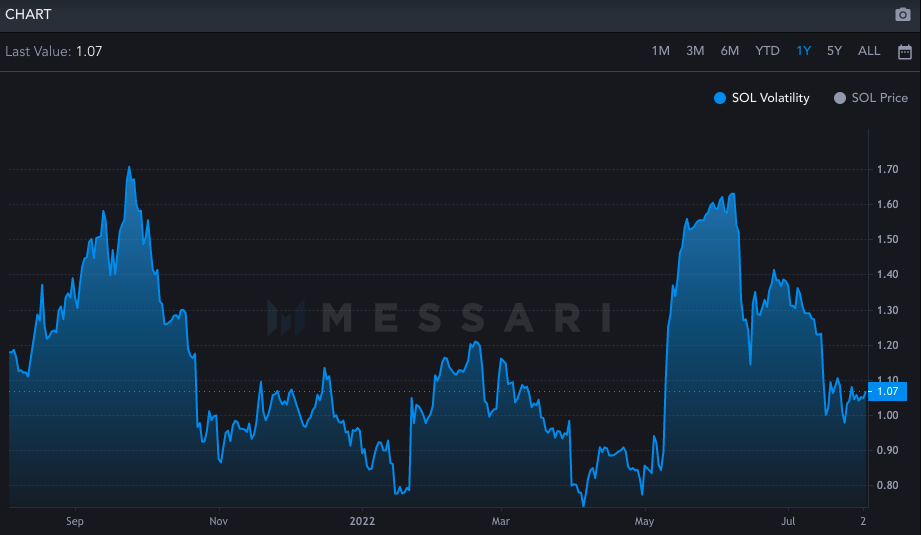 Tangent 2: NFT market performance
Contrary to one's expectation, Solana has been faring well on the NFT front as well. Data from CryptoSlam brought to light that over the past 24 hours, its sales have inclined by 12.6%, while that on Ethereum had declined by roughly the same 12.6%.

In fact, the number of buyers has also risen from 9,270 to 12,554 over the past day. The same indicates that NFT activity has been going on as usual on Solana, despite the hack.


Tangent 3: Solana's DeFi front
On the DeFi front, some damage seems to have been done. The total value locked on Solana has dipped by 7% over the past 24 hours. However, the same did not push it to a new bottom. In fact, as depicted below, the current value of all assets locked on Solana [$2.52 billion] is higher than July's lows [$2.36 billion].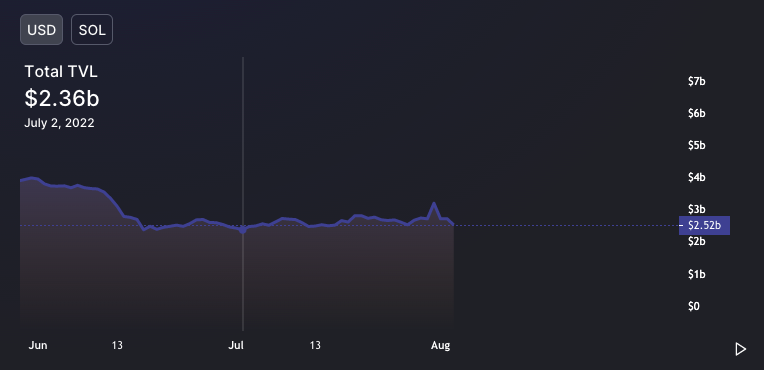 Alongside, Solana's native DEX Serum, the trade activity has noted a significant incline over the past few hours. As depicted below, Serum's exchange trade volume stood at $25.5 million 24 hours back. However now, it has already almost doubled. At press time, the trade volume stood at $49.01 million. The rise of DEX activity, again, is a fairly good sign, for it translates to a hike in fees generated.


So, in light of all the tangents analyzed above, it can be contended that the initial waves of panic and chaos did cause dents in the Solana ecosystem, but with things cooling down and fear receding, everything seems to be back under control.