Hashrate of Ethereum Classic, Ravencoin soars post Merge
Crypto miner F2Pool mined the last block on the Ethereum proof of work network a few hours back. Per on-chain data, 15537393 was the last block before the Merge, and F2Pool paid around 29,991,429 gwei in gas to mine the same.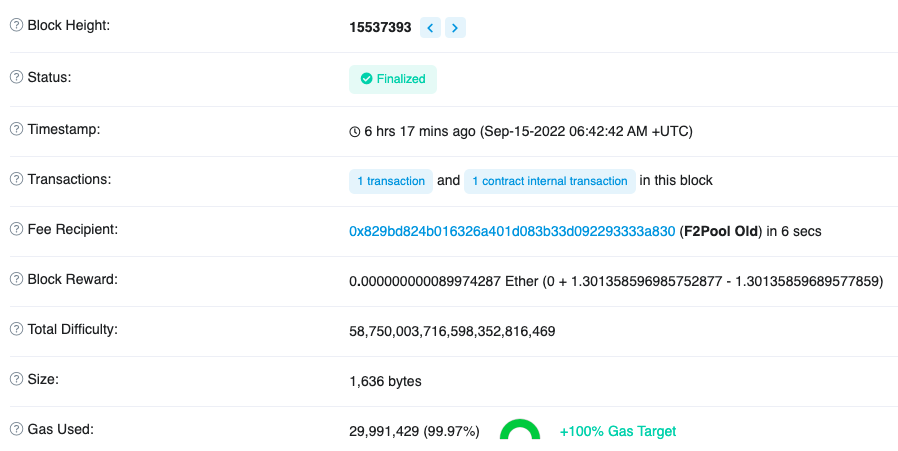 That marked the end of the mining era on Ethereum. With the transition to the proof of stake consensus mechanism, validators are now the new block creators, and miners have been forced to exit the Ethereum ecosystem.
Over the past few months, the migration trend was in play gradually. Miners were testing alternative PoW networks where they could settle. However, on Thursday, the hashrate of prominent networks like Ethereum Classic and Ravencoin soared, hinting at the possible entrance of new miners into the networks' ecosystems.
Chalking out the numbers of Ethereum and Ravencoin
Towards the end of August, the Ethereum Classic network claimed an ATH of 38.07 TH/s on the said front. Since then, there has been no looking back. The uptrend has been consistent, and at press time, the rate stood at 160.81 TH/s.
It's a known fact that the Ethereum Classic network has been a victim of several hacks in the past. The rising hashrate, nonetheless, will aid in curbing the same, for it makes the network more secure and less vulnerable to attacks.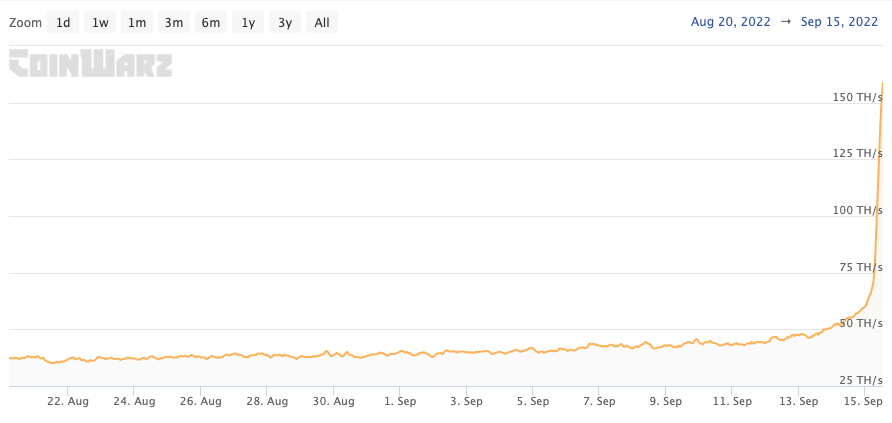 Also Read: Pre-ETH Merge, Ethereum Classic hash-rate claims ATH
Even Ravencoin, for that matter, noted a sharp spike on the hashrate front. Per data from 2miners, the said metric's reading revolved around 2.59 TH/s towards the end of August. However now, it stands at an elevated level of 20.32 TH/s. Even though the spike has been noteworthy, it is worth noting that Ravecoin did not create an ATH on this front today.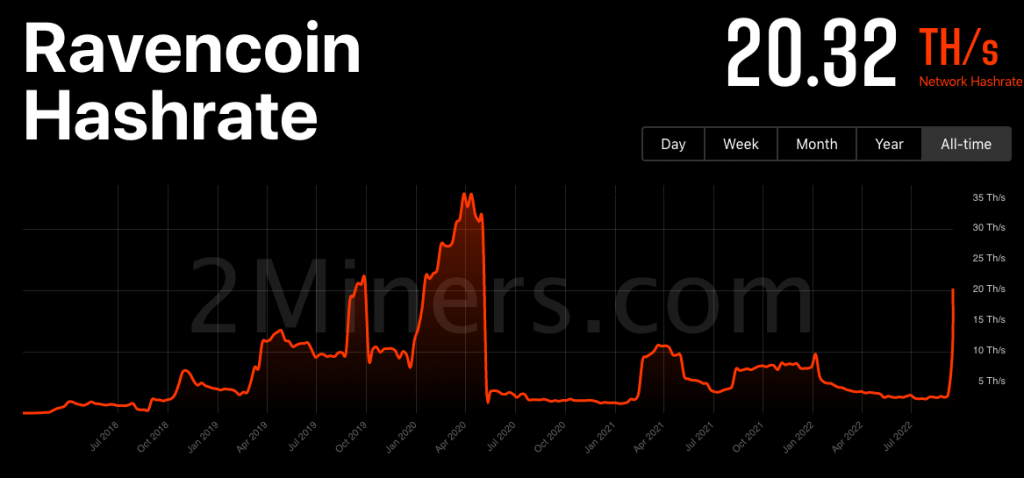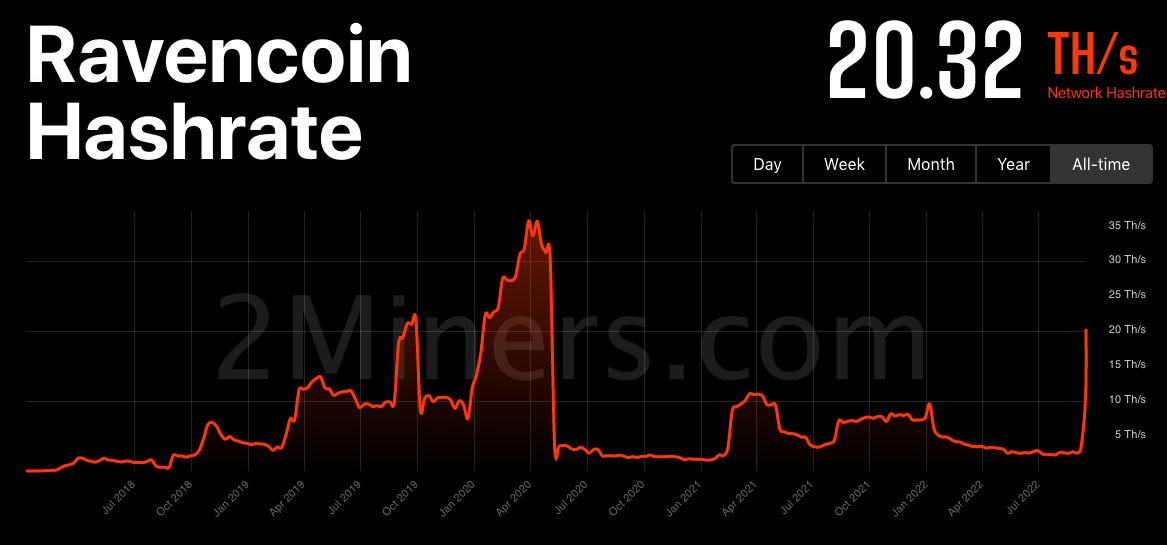 How the OG networks' hashrate has been faring?
As highlighted above, miners have been flocking to alternative networks like Ravencoin and Ethereum Classic mostly because the properties and hashing algorithms of the said networks are similar to a fair extent.
Conversely, the hashrate trend for other OG altcoin networks continue to remain monotonous. As far as Dogecoin is considered, for instance, the said metric has undoubtedly risen in the 3-month timeframe. However, of late, it has mostly remained stagnant.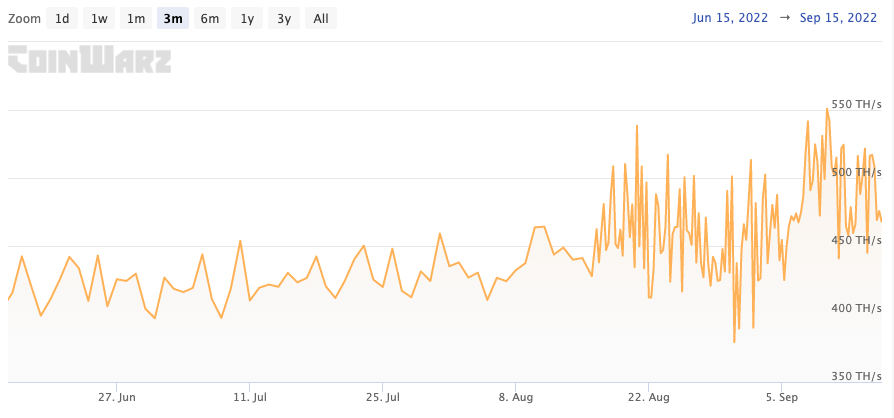 Litecoin's hashrate, on the other hand, has been on the downtrend over the past few days. From 9 September's 527.02 TH/s, the number was down to 460.70 TH/s at press time.