Nvidia (NVDA) Announces RTX 4090, 4080 GPU at GTC 2022
Nvidia ($NVDA) has announced its new RTX 4090 and 4080 GPUs at GTC 2022. The reveal comes after months of speculation and leaks about the new graphics processing units.
The RTX series of Nvidia GPUs are some of the most powerful graphics units available on the market. The 4090 will be available for $1599 and releases on October 12th. According to Nvidia, it is two times faster than the 3090 Ti in Microsoft Flight Sim.
Additionally, the company also announced the 4080. While it doesn't have a release date yet, it will launch at two prices, due to there being two versions: the 4080 16GB and 12GB. We will update this article once Nvidia shares a release date.
Nvidia presented the two prices for the 4080 GPUs. The 16GB version will be $1199, while the 12GB is expected to launch at around $899.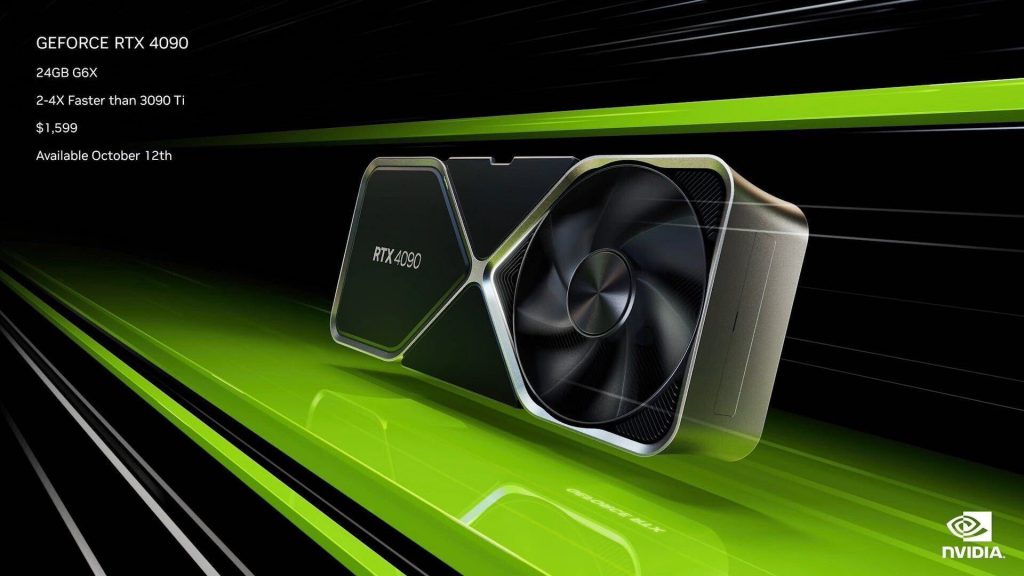 The new RTX 40-series cards use 76 billion transistors. Nvidia has given the new graphics cards the name "Ada Lovelace.
In addition to the new RTX 40-series, Nvidia has also announced that DLSS 3 will be coming. They say DLSS 3 will bring further improvements to the already impressive DLSS 2. It works off of a 16K reference image to train the deep learning engine behind it.