These Nations are Ahead in Terms of Crypto Adoption: Chainalysis
According to a new report by crypto analytics firm, Chainalysis, lower and middle-income countries are ahead of high-income countries with regard to crypto adoption. The report takes a look at the grassroots adoption of cryptocurrencies. This means, where people put most of their money in cryptocurrencies.
The Chainalysis research shows the nations where individual, non-professional investors are embracing digital assets the most. Although institutional investments are important for adoption, this report does not look into that section.
Moreover, according to the data in the research, global adoption has plateaued in the past year after expanding steadily since mid-2019.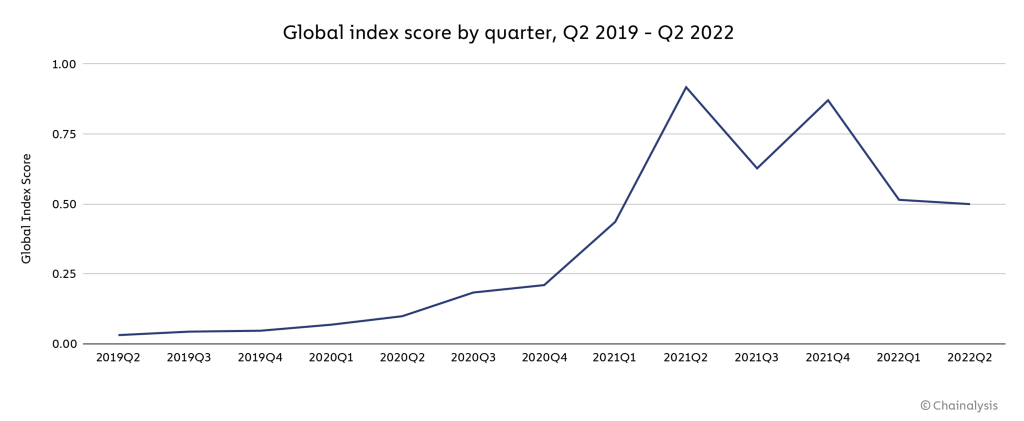 Global crypto adoption reached its peak in Q2 2021. Since then, adoption has grown in waves. It dropped in Q3 0f 2021, which was a period of falling cryptocurrency prices. Adoption rose again in Q4, which was a period of prices reaching new all-time highs. Furthermore, according to the research, many people drawn by rising prices in 2020 and 2021 stayed put. These investors continue to invest in digital assets.
Which country has the highest crypto adoption?
Vietnam took the top spot with an index score of 1.000. The country is no stranger to crypto. Hence, it is of no surprise that Shiba Inu chose Vietnam as the country to release their game in for beta testing.
The Philippines took the second spot with an index score of 0.753. Meanwhile, Ukraine took third with 0.694. Ukraine has seen a lot of crypto in the form of donations that have come in to support its defense against Russia.
India took the fourth spot, while the US came in at number 5.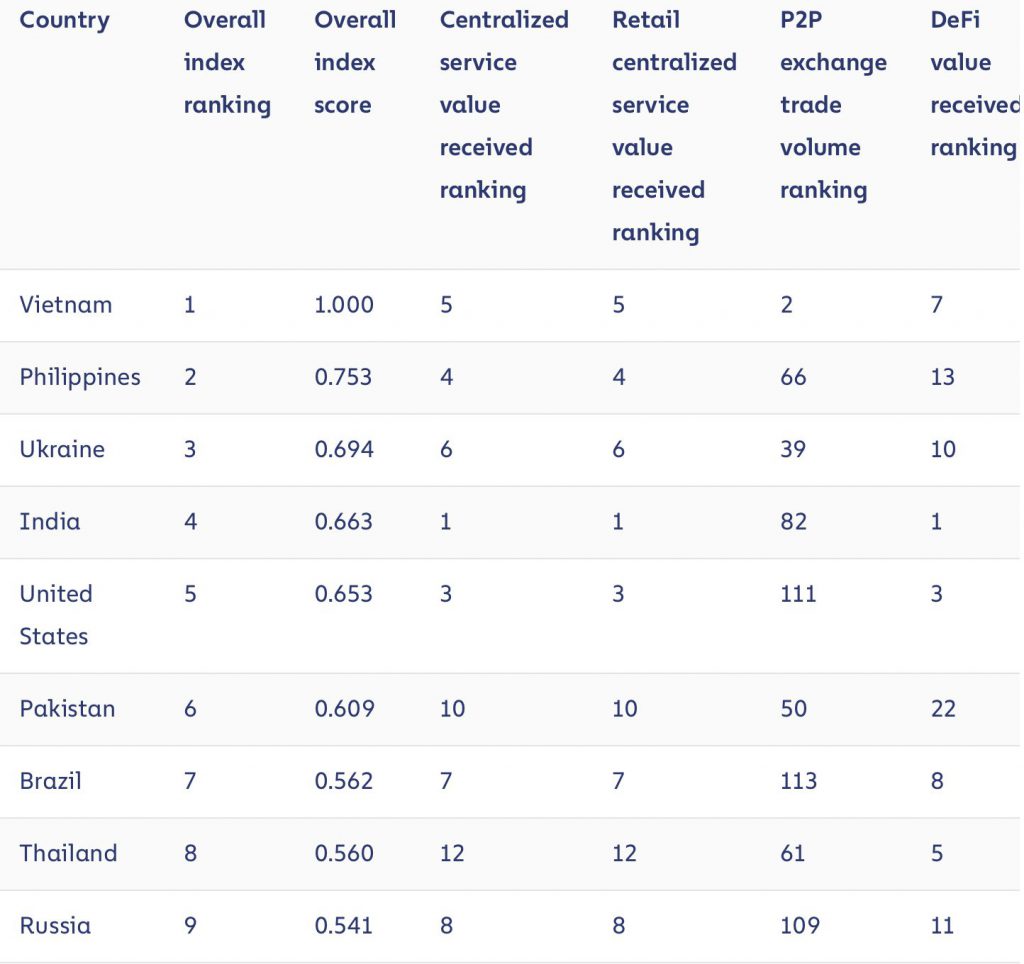 The results clearly show that emerging markets are ahead of the curve. This is no surprise, as developing nations are often quick to adapt to new technology. For example, in India, many people skipped having a landline telephone at home and moved directly to mobile. In 2021, India had 1.15 billion mobile connections. We might just see a similar pattern in regards to crypto adoption, given that the government does not overburden investors with heavy taxes.