Are Chainlink Whales prepping for a major breakout?
The crypto market has been painted in red for quite some time now. Both, Bitcoin [BTC] and a plethora of altcoins were seen urging the bears to go back to hibernation. Amidst this, Chainlink [LINK] whales were seen accumulating massive amounts of the asset.
A recent chart by on-chain analytics platform Santiment pointed out how LINK sharks had been on a buying spree. Chainlink sharks as well as whales that were holding 10,000 to 1 million LINK tokens were trying to increase their holdings throughout the year.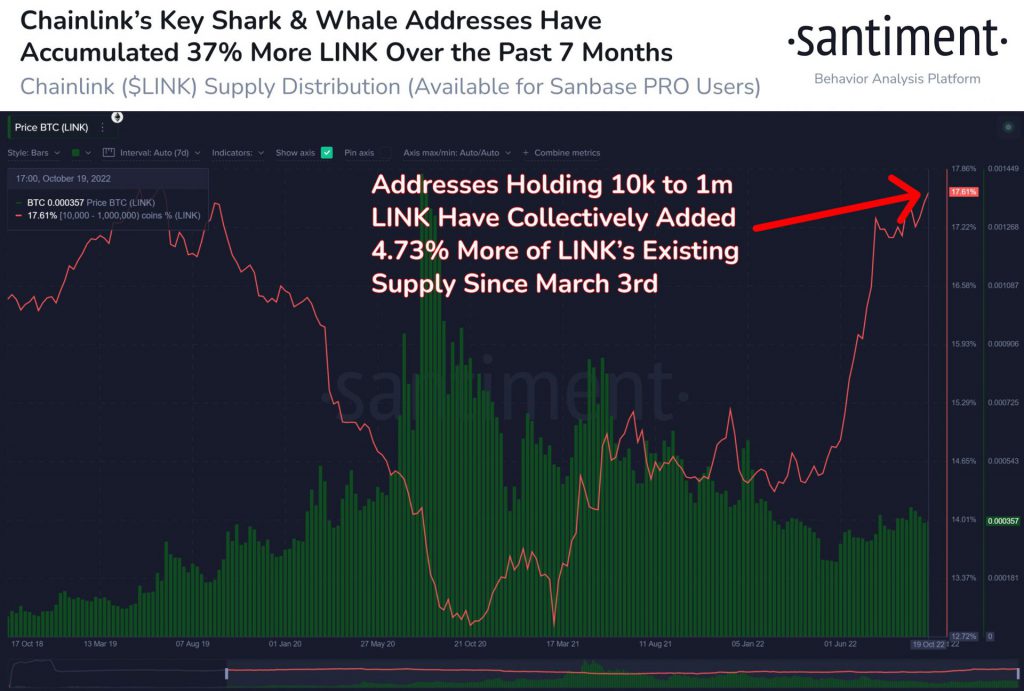 As seen in the chart, these whales and sharks collectively pushed their holdings to 47.31 million LINK since March 3, 2022. This corresponds to $312.7 million invested into the Chainlink network. Following the action over the past seven months, whales and sharks now own 17.61% of the entire circulating supply of LINK, an increase of 4.73% in their overall holdings.
This development certainly caused a divide of opinion in the market. A multitude of individuals believed that the asset was prepping for a major breakout and hence these whales were accumulating the altcoin at discounted prices.
However, several investors voiced worry due to the power that these whales held. As was already noted, approximately 17% of the supply was controlled by whales and sharks. The community was therefore terrified of the dumping power they entailed.
Chainlink endures an unfavorable week
Similar to its counterparts, LINK was seen witnessing quite a slump. The altcoin had dropped by over 7 percent throughout the week. At press time, the asset was trading for $6.64 with a 3 percent daily dip.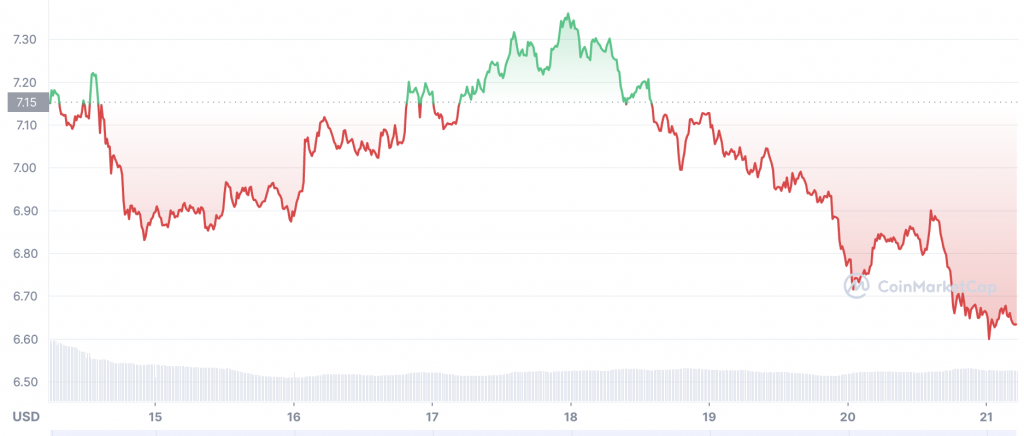 It should be noted that LINK continues to trade 87 percent below its all-time high of $52.88. This high was achieved back in May 2021. This further noted how the accumulation of LINK by these whales wasn't being reflected in the asset's price yet.