Avalanche: Q3 Total Revenue dips by 94%, Ava Labs drama to be blamed?
The bear market brought an array of networks down. Avalanche [AVAX] was not just hit by the bears but also by controversy involving Ava Labs. While the asset's price did endure a major setback, other sectors of the network followed suit during the same time. A recent report highlighting AVAX's Q3 performance implied the same.
It was brought to light that the third quarter of 2022 wasn't very favorable for the asset with regard to its network. The network value of Avalanche recorded a dainty surge of 3.3 percent. The total revenue dropped by 94.1 percent following a decline in daily transactions by 65.5 percent and a 76.2 percent drop in transaction fees.
In addition to this, the daily active addresses also took a major hit. As seen in the below image, the daily active addresses were falling from an average of 63,000 in Q2 to an average of 38,000 in Q3.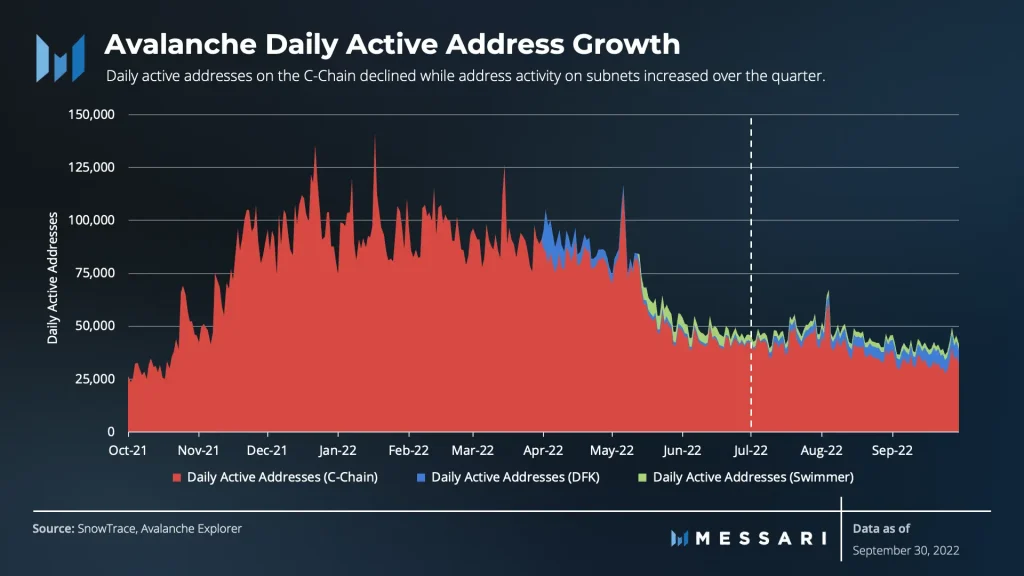 Things weren't going too well on the DeFi front as well. Avalanche Rush, well-known decentralized finance [DeFi] incentive scheme, has also been losing value, with its total value locked dropping by about 27% "in both USD and AVAX Quarter over Quarter (QoQ)."
Avalanche's NFT wing did not fare very well either. The NFT activity in the network was brought down during the third quarter. AVAX's NFT sales dipped by over 88 percent while unique buyers were down by 34 percent. Unique sellers, however, witnessed a rise of 25.1 percent.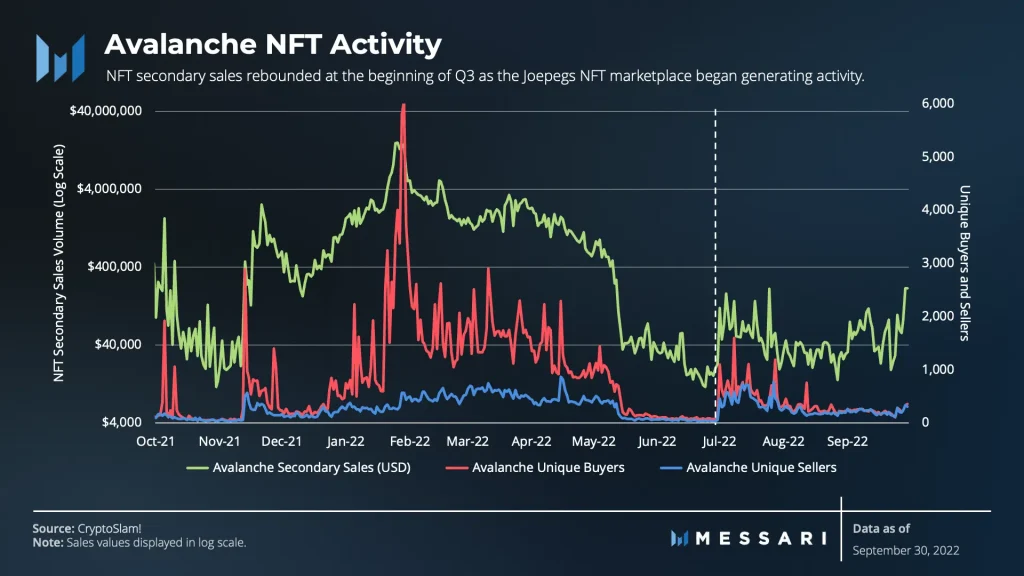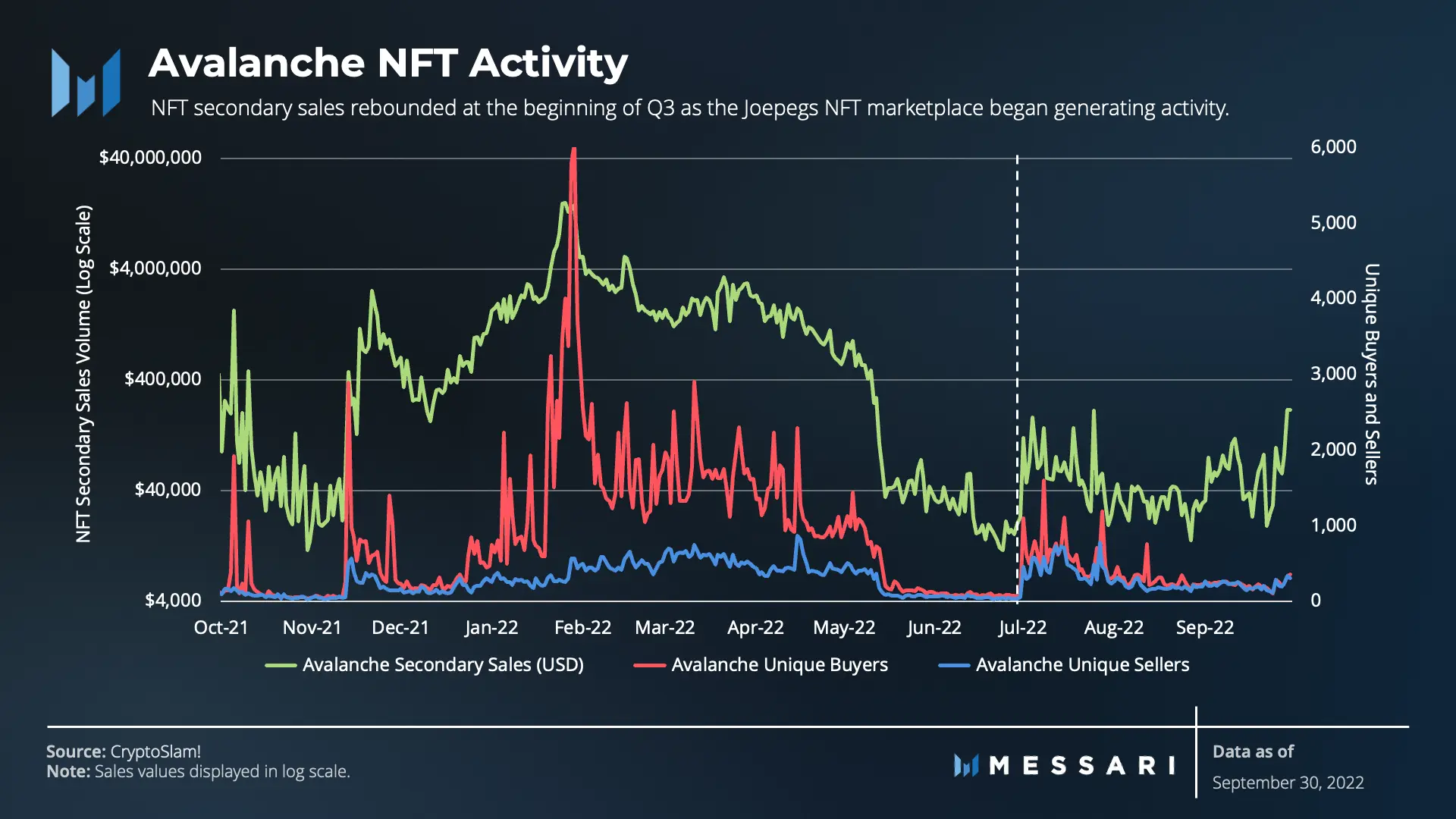 Did the Ava Labs controversy cause a decline in Avalanche's network activity?
The report noted how the network was rather focused on building for the long term. The latest decline was even speculated to be instigated by the Ava Labs drama.
Just as August was coming to an end, a prominent whistleblower "Crypto Leaks" alleged that Ava Labs and the law firm Roche Freedman allegedly struck a deal whereby the latter would gather sensitive information about rival companies and put them in the crosshairs of class action lawsuits in exchange for sizable amounts of AVAX tokens and Ava Labs common stock.

While both parties denied these claims, the crypto community wasn't very pleased. The decline in the network's Q3 numbers and the occurrence of the controversy could be linked.
Additionally, at press time, AVAX was trading for $16.06 with a 3.41 percent daily drop.