Here's How Sushi rallied by 15% in 24-hours
Sushi (SUSHI) is witnessing a big spike in price. At press time the crypto token was up by 13.8% in 24 hours, by 18% in seven days, and 24.9% in 14-days. The rally came after it was revealed that asset management firm GoldenTree had a $5.3 million stake in SushiSwap.
GoldenTree said that it has been following SushiSwap for a while. The asset managers recently introduced their GoldenChain Asset Management branch, which specializes in cryptocurrency. The firm said that they were excited to get more involved in all things sushi. The firm stated that it wants to help the project with its tokenomics and general strategy.
The asset management's revelation comes days after Jared Grey was chosen as the new "head chef" or CEO of the DAO that runs SushiSwap. This follows a phase of shaky leadership in SushiSwap. One of the founding members, 0xMaki, left in September 2021. CTO Joseph Delong left the project to join the NFT lending platform Astaria, in December 2021.
Nonetheless, GoldenTree did state that it believed Sushi still has "incredible potential."
Other metrics regarding the crypto project
According to the data available on Defillama, SushiSwap's volume has been gradually decreasing throughout 2022. However, it has witnessed a 33% spike in the last 24 hours.
The rally has garnered the interest of investors. According to crypto analysis firm Santiment, there were 276 new SUSHI addresses on the 2nd of October. And since the jump in new addresses, the price of the crypto token has risen by 21%, Santiment notes.
Santiment's data also reveals that the number of daily active addresses has also spiked in tandem with the rally.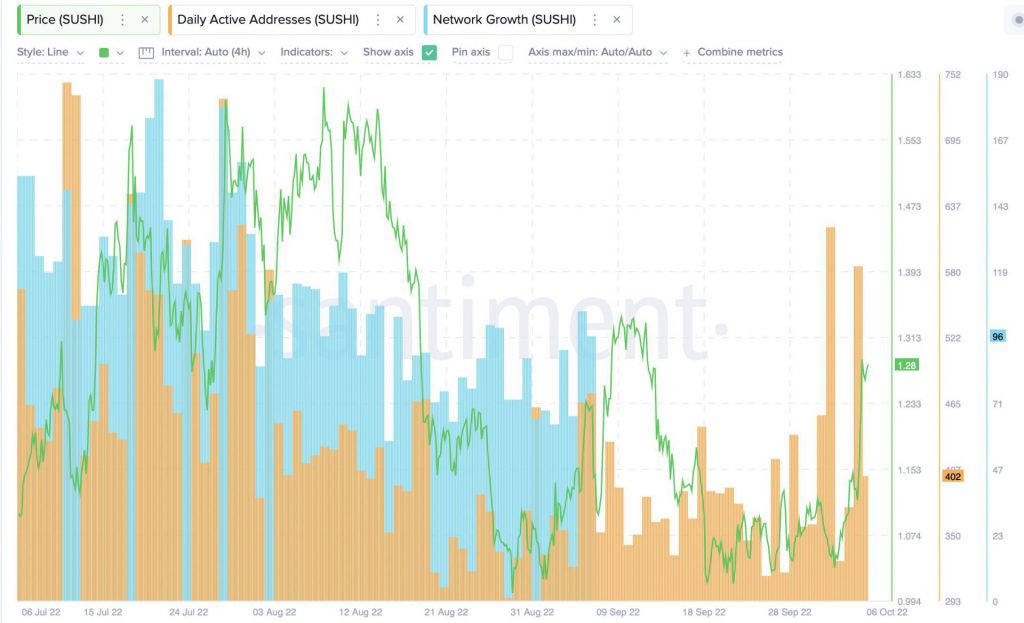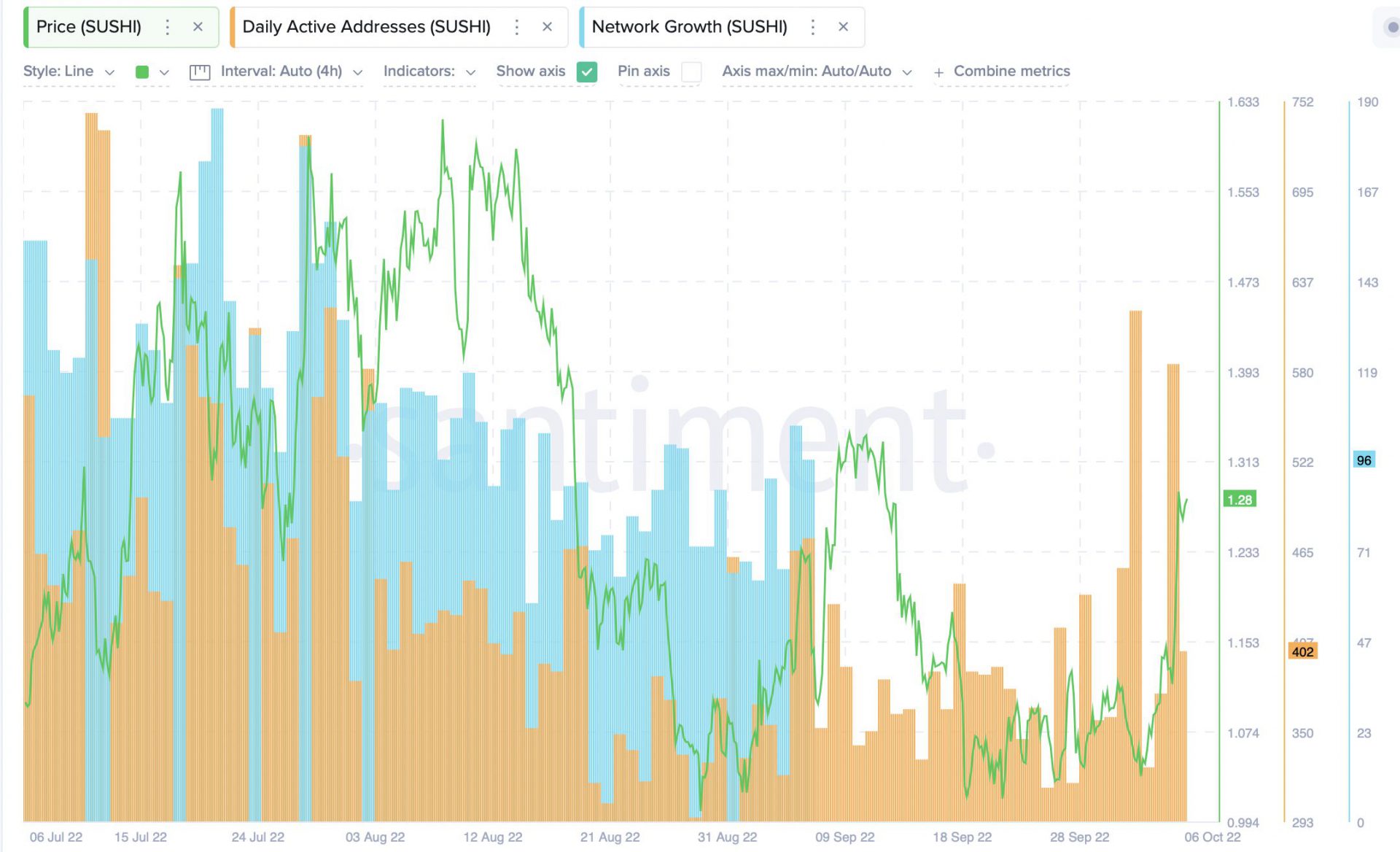 Furthermore, it is possible that Sushi's recovery comes at a time of a broader crypto market recovery.
At press time, SUSHI was trading at $1.27. The project is 94.6% down from its all-time high of $23.38, which it attained in March of 2021.