Hex's Richard Heart Enters Top 100 Most Crypto Influential Figures List
Hex founder Richard Heart made it to CoinDesk's 'Top 100 Most Crypto Influential Figures' list of 2022. The founder shares the space with other influential figures such as Mark Zuckerberg, Michael Saylor, and Vitalik Buterin.
The list boasts of industry leaders, policymakers, celebrities, influencers, and movie stars. The list also includes Kim Kardashian, Nick Carter, and Nayib Bukele, among other figures.
"The question isn't did you like a nominee, but how big an impact did they have?," wrote CoinDesk.
Also Read: How High Will Hex Go In 2023? Here's Your Answer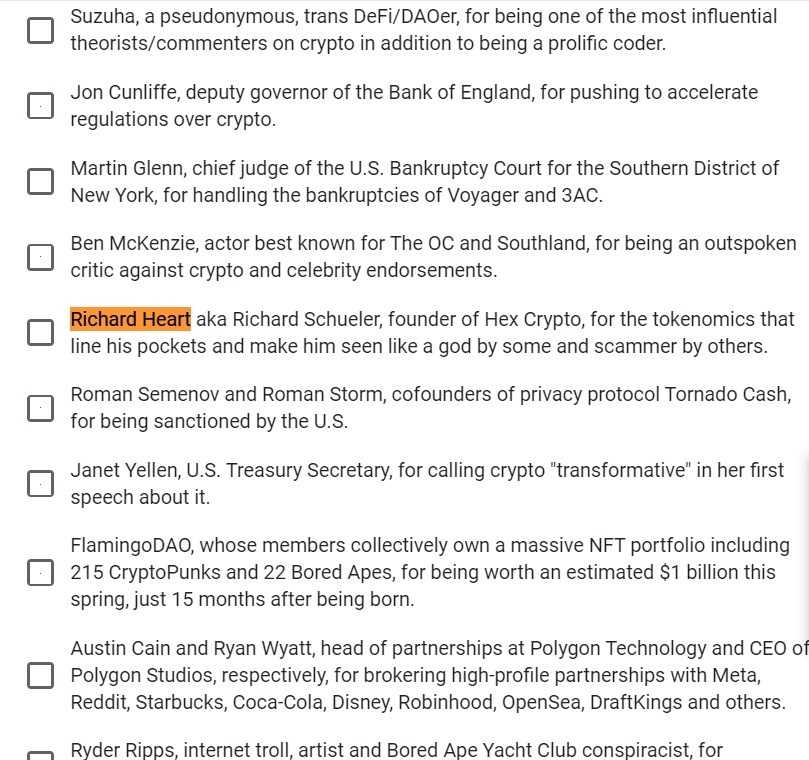 You can go through the full list of 100 crypto influential figures here.
The voting lines are open and thousands of participants have already submitted their choices. The voting closes on October 24, and the top 5 will be selected from the list who receive the maximum votes.
Also, Cardano founder Charles Hoskinson was miffed at his name not being included in the list. Hoskinson took to Twitter to showcase his displeasure that he's name is out of the list. You can read more details about the war of words from Hoskinson here.
Also Read: PulseChain Might Spike 10,000x in 2 Years After Its Launch?
Hex Founder Richard Heart: Top 100 Crypto Influential Figures List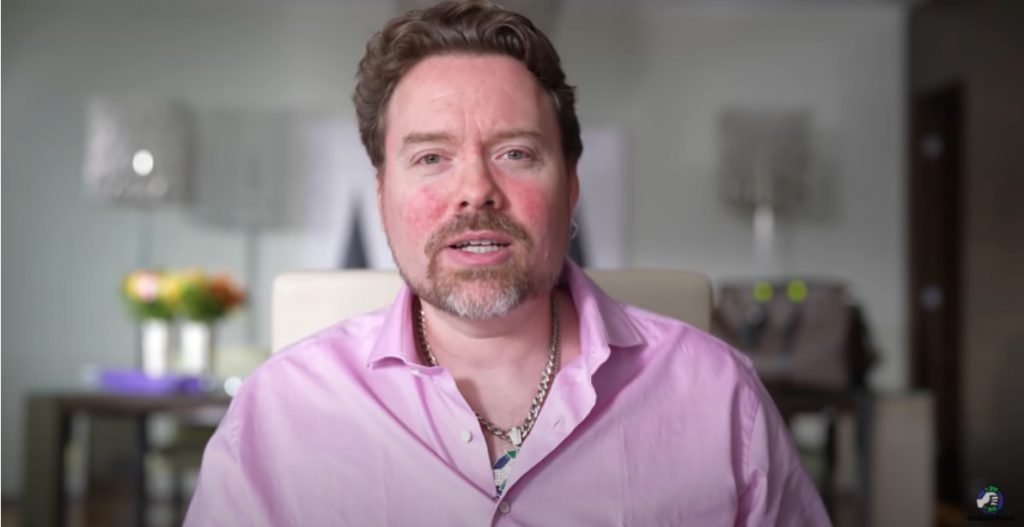 Hex's Richard Heart made it to the list for the first time and his introduction is peppered with both good and bad themes. "Richard Heart aka Richard Schueler, founder of Hex Crypto, for the tokenomics that line his pockets and make him seen like a God by some and scammer by others," it read.
The Hex founder is flamboyant with his wealth and regularly displays his richness on social media. From expensive watches to cars and mansions, his larger-than-life persona has thrilled a few and his flamboyancy has equally upset others. However, Richard Heart enjoys a sea of fan followers who dream of becoming as rich as him someday.
Also Read: HEX : Is low Volatility Ideal or Irrelevant?
At press time, Hex was trading at $0.031 and is down 1.6% in the 24 hours day trade. It is also down 89.4% in the last 365 trading days.