JPMorgan Chase to Close Kanye West's Yeezy LLC Bank Account
Prominent rapper Kanye West has been making headlines for a variety of reasons. From sporting "White Lives Matter" T-shirts to his alleged anti-semitic post on Twitter, Ye has been under the spotlight. Once again, the rapper has emerged as the talk of the town after JPMorgan Chase decided to cut ties with West.
As per a recent tweet by Candace Owens, West was reportedly removed as a client from JPMorgan Chase. A letter titled "Closing of Our Banking Relationship" was addressed to the rapper.
Owens pointed out that there was no official reason for the bank's latest move. The letter read,
"We are sending this letter to confirm our recent discussion with [censored] that JPMorgan Chase Bank… has decided to end its banking relationship with Yeezy, LLC and its affiliated entities."
It should be noted Kanye West entailed time until November 21, 2022 to transfer his funds to another bank.
While the rapper was yet to make a comment about the situation, Owens extended support. Noting how the country had reached "extremely frightening times" she tweeted,
"As I gather my thoughts about this, I want to say that I do not care what you think about Ye West— but I very much care what you think about this."
Why did JPMorgan Chase cut ties with Ye?
As mentioned earlier, Kanye West has been receiving immense backlash from an array of individuals. The "White Lives Matter" T-shirt that he wore to his Yeezy show paved the way for several debates and discussions. To add to this frenzy, his recent anti-semitic remarks started a whole new fire.
It should be noted that Owens had sported the "White Lives Matter" clothing with West.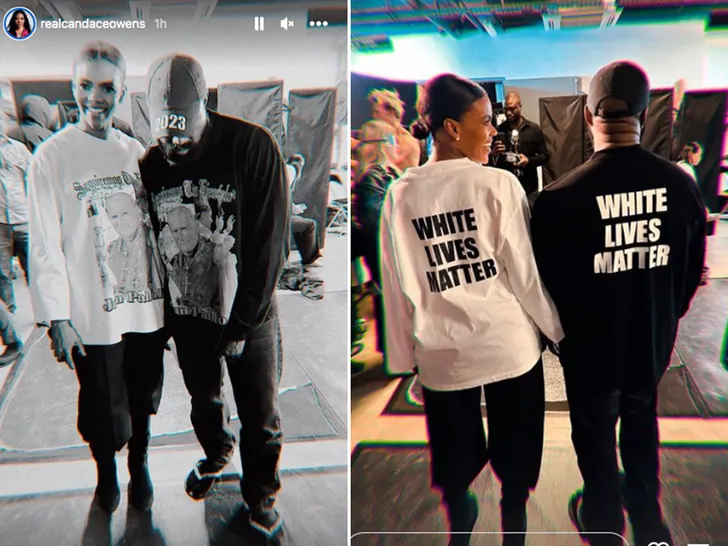 The reason behind JPMorgan's decision remains under wraps. However, netizens were out and about with their theories. While several believed that it was due to Kanye West's anti-semitic tweets, a few others came in support of the rapper.