Mastercard partners Paxos to aid banks in Bitcoin & Altcoin trading
The crypto-verse witnessed the arrival of a plethora of businesses over the last couple of years. Prominent payment firms Mastercard and PayPal's arrival surprised quite a few individuals. Amidst this, the bear market led to the community speculating about the exit of these firms. However, it seemed like Mastercard was doubling down on its interest in Bitcoin [BTC]. Earlier today, the firm announced its latest initiative of offering support for financial institutions to offer crypto trading.
As per recent reports, the firm is said to oversee regulatory compliance as well as security for banks.
It should be noted that the payments giant has teamed up with prominent crypto trading platform Paxos to carry out its initiative. Mastercard intends to ease the involvement of banks in crypto waters with Paxos. The crypto trading firm has already partnered with PayPal and offers a similar service.
Mastercard to aid demand for crypto
The world is aware of the fact that the demand for Bitcoin and other crypto has witnessed parabolic growth. However, a few continue to remain skeptical considering the volatility of the market.
Volatility, however, has recorded a drastic decline. Bitcoin in particular isn't as volatile as it was when it started out.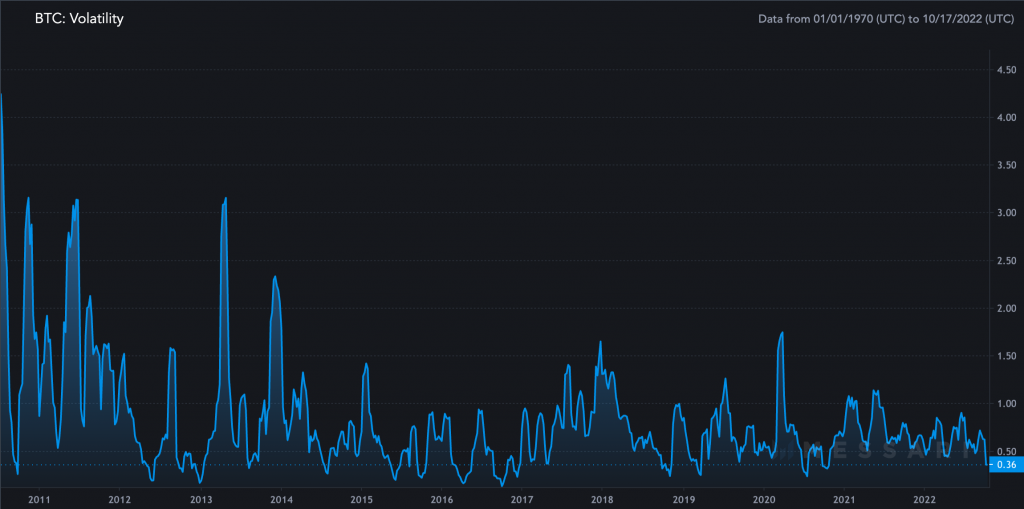 Mastercard's chief digital officer, Jorn Lambert pointed out that 60 percent of participants wanted to dive into crypto with existing banks as opposed to exchanges.
Adhering to this demand, Mastercard seems to have designed its latest initiative. Elaborating on the same, Lambert said,
"There's a lot of consumers out there that are really interested in this, and intrigued by crypto, but would feel a lot more confident if those services were offered by their financial institutions. It's a little scary to some people still."
In addition to this, Lambert believed that crypto wasn't mainstream yet. He suggested that it was on the "cusp of really going mainstream." He added,
"It's hard to believe that the crypto industry will truly go mainstream without embracing the financial industry as we know it."