Ripple controls less than half of XRP's supply: What does it mean?
The crypto-verse started out as an entity free from the shackles of centralized systems. However, with time decentralization began taking a backseat in the ecosystem. Prominent fintech firm Ripple and cryptocurrency XRP was time and again called out for being increasingly centralized. Now, however, things seemed to be changing with Ripple reducing its XRP holdings.
According to Ripple's Q3 2022 markets report, the firm reduced its holdings below 50 percent of the total supply for the very first time. This is reportedly considered a "huge milestone" for the firm. Brad Garlinghouse, the CEO of Ripple took to Twitter and said,
Elaborating on how critics have pointed out that Ripple's XRP ownership was an indicator that the XRP Ledger was governed by the firm, the report read,
"This is not true. The XRP Ledger (XRPL) uses Federated Byzantine Consensus to validate transactions, add new features, and secure the network, which means that each validator node gets one vote regardless of how much XRP they own. Ripple currently operates 4 out of 130+ validator nodes on the XRPL."
As mentioned earlier, Ripple has been time and again called out for controlling the supply of the asset. Several even suggested that XRP shouldn't be considered a cryptocurrency due to its increased level of centralization. Therefore, Ripple's latest move is considered to be highly pertinent.
It should also be noted how Ripple's targeted use case for XRP was settling international payments. The major reason the company held onto so much XRP was that this necessitated a substantial outlay of funds. The firm's On Demand Liquidity [ODL] wing has clearly been thriving.

Despite the drop in its net sales, Ripple expanded its ODL services into several regions over the last couple of months.
Here's how XRP fared in Q3 of 2022
As seen in the below image, XRP Q3 turned out to be quite favorable for the altcoin in terms of its price. Mid-September, the altcoin recorded a prominent uptrend that took the asset from a low of $0.32 all the way to a high of $0.50.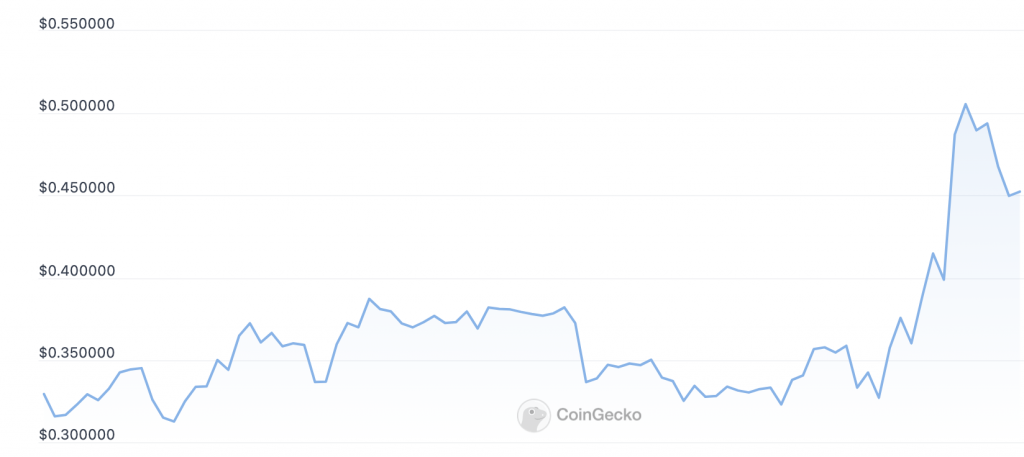 At press time, however, XRP was trading for $0.460317 with a 2.5 percent daily drop. The altcoin seems to have started the new quarter on a rather mellow note.