Shiba Eternity Kibble Prices: What Is Eternity's In-game Currency?
Shiba Eternity is now available for download. Shiba Inu (SHIB) has finally released its much anticipated collectible card game. William Volk was in charge of the game's development and launch. Volk is a specialist in the gaming industry, and it reflects in his work. The game was initially beta tested in Vietnam and Australia. Shiba Eternity, on the other hand, is now available for download everywhere.
In order to increase the game's download pace, the network decided to establish the concept of "Download Day." The makers aimed to build enthusiasm even before the game's debut.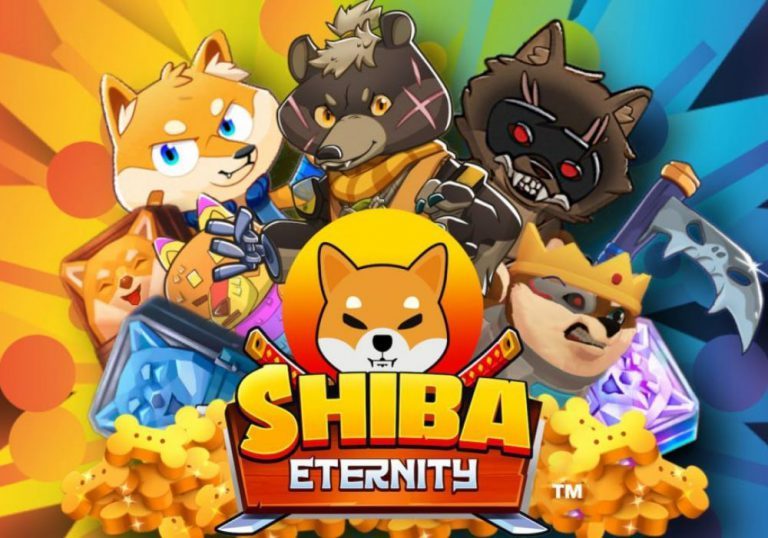 What is Shiba Eternity Kibble?
The game takes you through an immersive experience to an area called the Dogjo. After downloading the game, you will be sent to a Dogjo where Ryoshi will provide you with gaming instructions. Users will simply need to submit their username before starting to play the game.
At the start of the game, users will be assigned a Shiboshi dog as well as cards to play with. You can use the card you draw against your opponent. To outsmart their opponents and win battles, players must guard their Shiboshi while completing game objectives and building a trading card deck.
The Shiba Eternity game encompasses an in-game currency called Kibble. It allows players to earn rewards in XP and Kibble as they complete quests and win matches. Kibble can be purchased in-app from the SHOP. The prices of Kibble are depicted in the image below:
Handful of Kibble (100) -$2.99
Bowlful of Kibble (600) – $14.99
Sackful of Kibble (1400) – $30.99
Truckload of Kibble (3800) – $79.99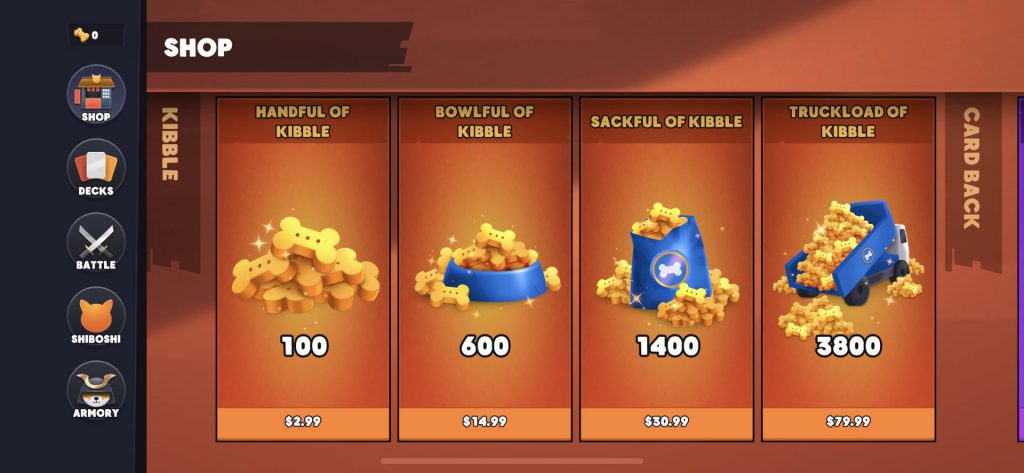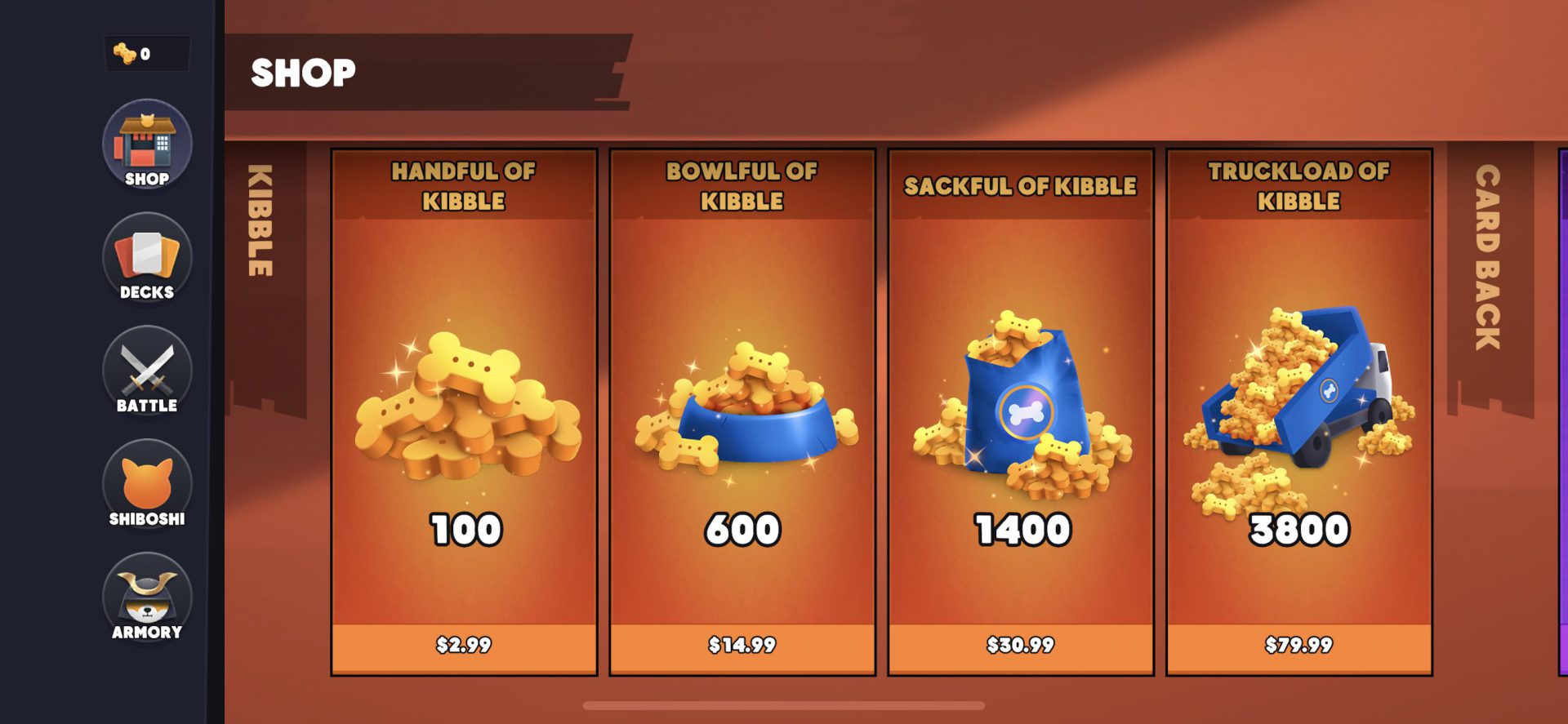 The launch of the game at present hasn't majorly affected the price of the SHIB. Once that pp hits a major download milestone, there is likely to be a spike in the price of SHIB coin.