Shiba Inu Burn Rate Fails To Regain Bullish Stance Since September
Shiba Inu has established a new record by burning billions of memecoin in 2022. Since the beginning of the year, the SHIB community has been on a mission to transfer millions of SHIB to dead wallets and remove the coins from circulation.
The burning mechanism's main purpose was to reduce the number of Shiba Inu in circulation, which would presumably raise demand and push up the price. As a result, several efforts to accelerate burning have been initiated for this specific goal.
However, according to an analysis by CryptEye, a crypto analytics portal, the SHIB burn rate has been on a continuous decline since the fall began.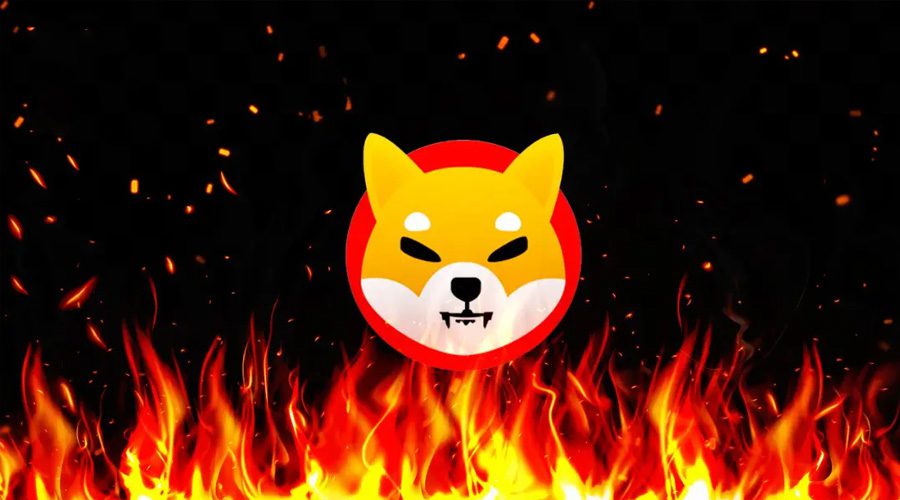 Shiba Inu burn rate drops
As per the analysis by CryptEye, the last three months witnessed 7,694,528,616.14 being sent to dead wallets. Only 1,408,758,591.26 SHIBs have been burned in the last month. Since the beginning of the burn initiative, a whopping 410,382,448,783,987.13 has been sent to dead wallets.
The burn rate has been on a significant drop, along with the price of SHIB. SHIB is currently trading at $0.00001022, with a 1.9% drop in the last 24 hours. However, the memecoin has lost 14.7% in the last 30 days and 8.5% in the last 14 days.
Details from the Shibburn website reveal that the burn rate has dropped by 5.26% in the last 24 hours. This is just 46,348,209 SHIB removed from circulation during the timeframe.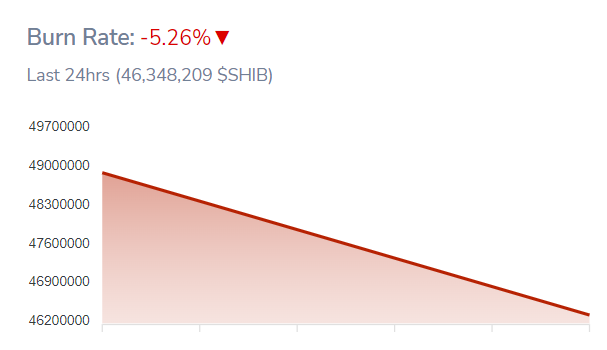 The Shiba Inu team is working on pumping up the burn numbers by incorporating them into various projects. Shytoshi Kusama, a lead SHIB developer, also hinted that the Shiba Eternity game will also work on an integration to aid in burning SHIB.
Shiba Inu has put on a remarkable growth and development show since its inception. It is giving Dogecoin tight competition with several projects and developments that it is working on.