Shiba Inu Might Follow Dogecoin's Rally Trail, Says Analysts
Dogecoin has lost market relevance in the past few months, but it has recently begun to gain traction. The news of Elon Musk acquiring Twitter has started a positive rally for DOGE, and the token gained over 92.24% in price in the last seven days. The rise in price is considerably higher than the other top cryptocurrencies in the market.
Starting out as mere meme coins, Dogecoin and Shiba Inu have gained traction over time. Even though DOGE displayed a great show, SHIB fell behind with only 18% gains in the last seven days.
However, analysts at Santiment suggest that Shiba Inu could be silently following the meme coin-leader DOGE.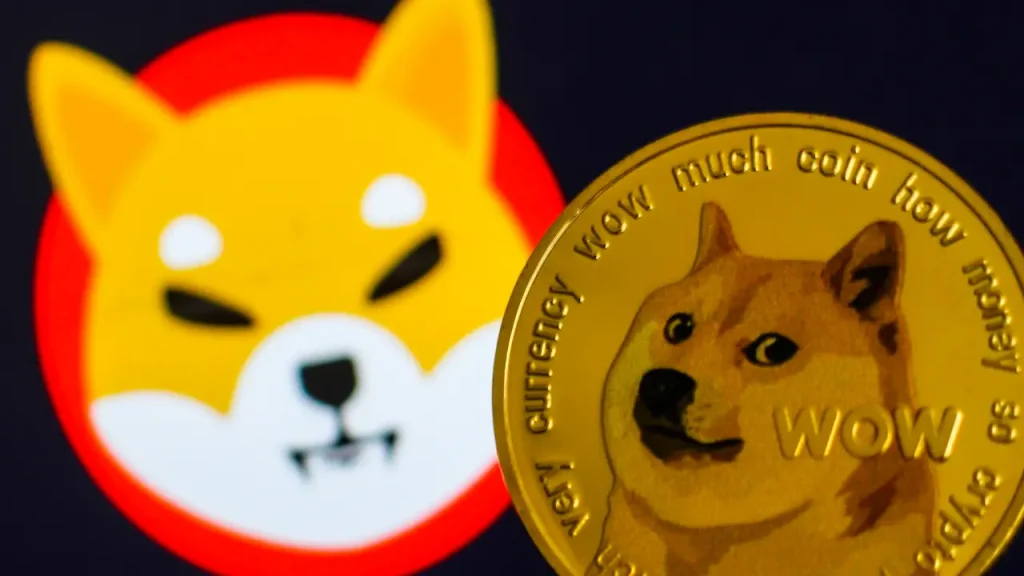 Shiba Inu has historically followed DOGE pumps
Santiment suggests that due to its strength in its BTC pair, SHIB is gaining some momentum. Charts also reveal that there is a steep rise in volume for SHIB/BTC.
"Whatever side of the fence you're on with meme coins like DOGE and SHIB, there is no denying that they have had their pump moments. Shiba Inu has historically followed Dogecoin pumps. Watch trading volume on our chart."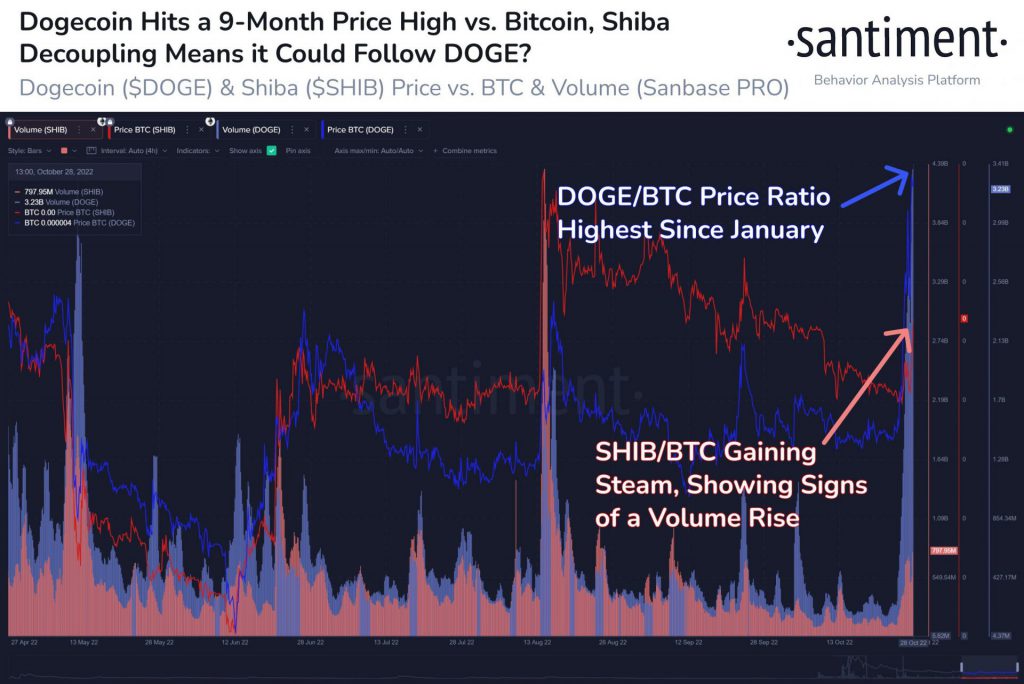 At the time of writing, SHIB is trading at $0.00001201 with a 10.98% drop in value in the last 24 hours. DOGE is currently trading at $0.1159, with a 10.8% loss in the last 24 hours, as per the data from CoinMarketCap.
It is undeniable that meme coins are putting up a greater show than other top altcoins. The popularity of meme coins is also on the rise. This is greatly due to the fact that they have overcome a few barriers of merely existing as a meme token with little utility.
SHIB has been doing a better job on the development side, with a lot of projects going live this year. The SHIB team has unveiled a lot of projects this year, including the SHIB metaverse, the Shiba Eternity game, and a few other strategies.