Shiba Inu: New SHIB Whale Buys 3 Trillion Coins worth $34 Million
Shiba Inu (SHIB) is undoubtedly very popular among whales, especially Ethereum (ETH) whales. However, it has been quite some time since a new SHIB whale has come around. Well, that time is here, as a new SHIB whale recently made a purchase of 3 trillion tokens, worth a massive $34.88 million.
According to Whalestats, Shiba Inu is currently the second most-held non-stablecoin token among the top 100 Ethereum whales. The top spot goes to Lido Staked Ether (stETH).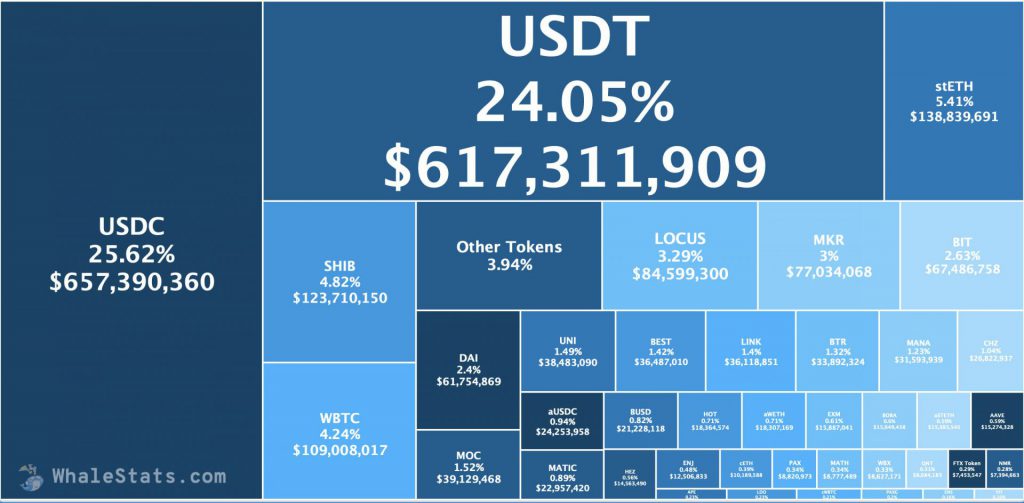 Why the renewed whale interest in Shiba Inu?
It is possible that whales are getting their hands on as much SHIB as possible before the layer-2 Shibarium launch, which might just happen any time now. Shiba Inu's layer-2 was scheduled to release in Q3 of 2022. Unfortunately, the team has pushed the launch to a later undisclosed date. Nonetheless, many people expect the team to release the documentation for layer 2 very soon. The launch of Shibarium will see a decrease in transaction costs and an increase in speed. Ideally, this is a perfect recipe for growth.
Shibarium aside, Shiba Inu was recently rated as the second most secure crypto by CertiK. SHIB was only bested by Ethereum scaling solution, Polygon.
Nonetheless, SHIB has come a long way in its 2-year journey. With so many launches in 2022 alone, the popular project is close to losing its "memecoin" tag. SHIB has always wanted to be taken seriously, and with the impending launches, people just might see the token in a new light.
Shiba Inu's price, on the other hand, is not as impressive as the project's launch. SHIB continues to struggle, as with the larger crypto market. The launches and burns have done little to push SHIB upwards.
At press time, SHIB was trading at $0.00001012, down by 2.9% in the last 24 hours.