Coinbase No Longer Supports XRP as of December 5th, 2022
Prominent cryptocurrency exchange platform, Coinbase Wallet, has announced that it will no longer support XRP and three other tokens as of December 5th, 2022. The update was given today, stating the coins are no longer supported.
The change was a shock to some Coinbase users, with the platform citing "low usage" as its reasoning. The three tokens alongside XRP are Bitcoin Cash, Ethereum Classic, and Stellar. Subsequently, all four coins will cease Coinbase's support on the same date.
Four Major Tokens No Longer on Coinbase
The cryptocurrency firm surprised clients with its announcement today, stating the four major tokens that will no longer be supported by the platform. The announcement stated, "As of December 5th, 2022, Coinbase Wallet will no longer be supporting the following assets and networks due to low usage: BCH, ETC, XLM, and XRP."
The release continued by affirming to customers that, "This does not mean your assets will be lost." They added, "Any unsupported asset that you hold will still be tied to your address(es) and accessible through your Coinbase Wallet recovery phrase."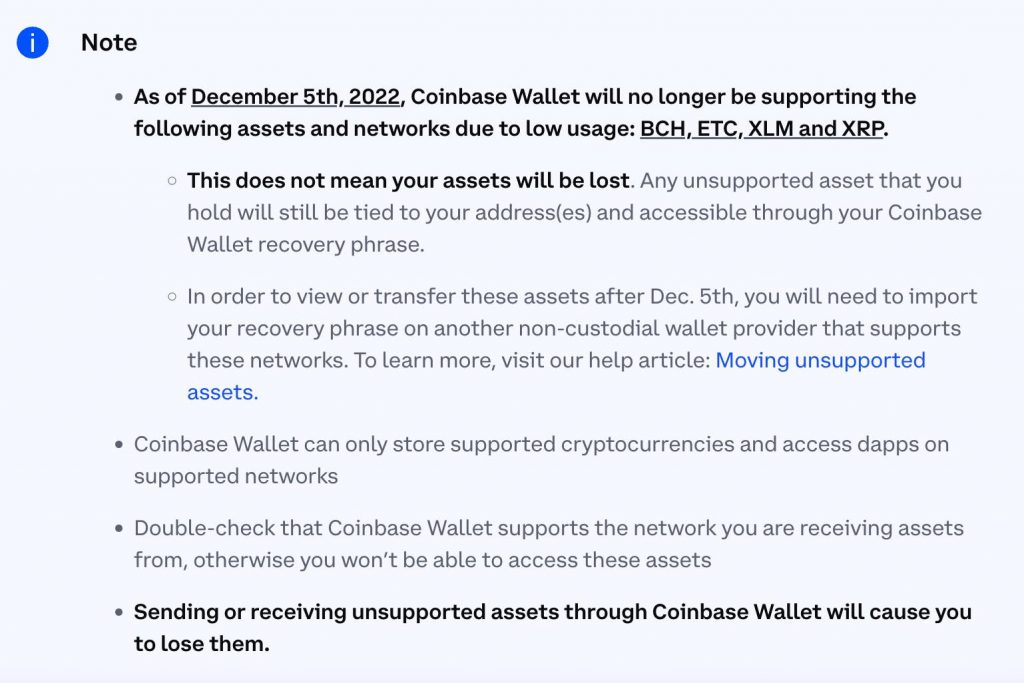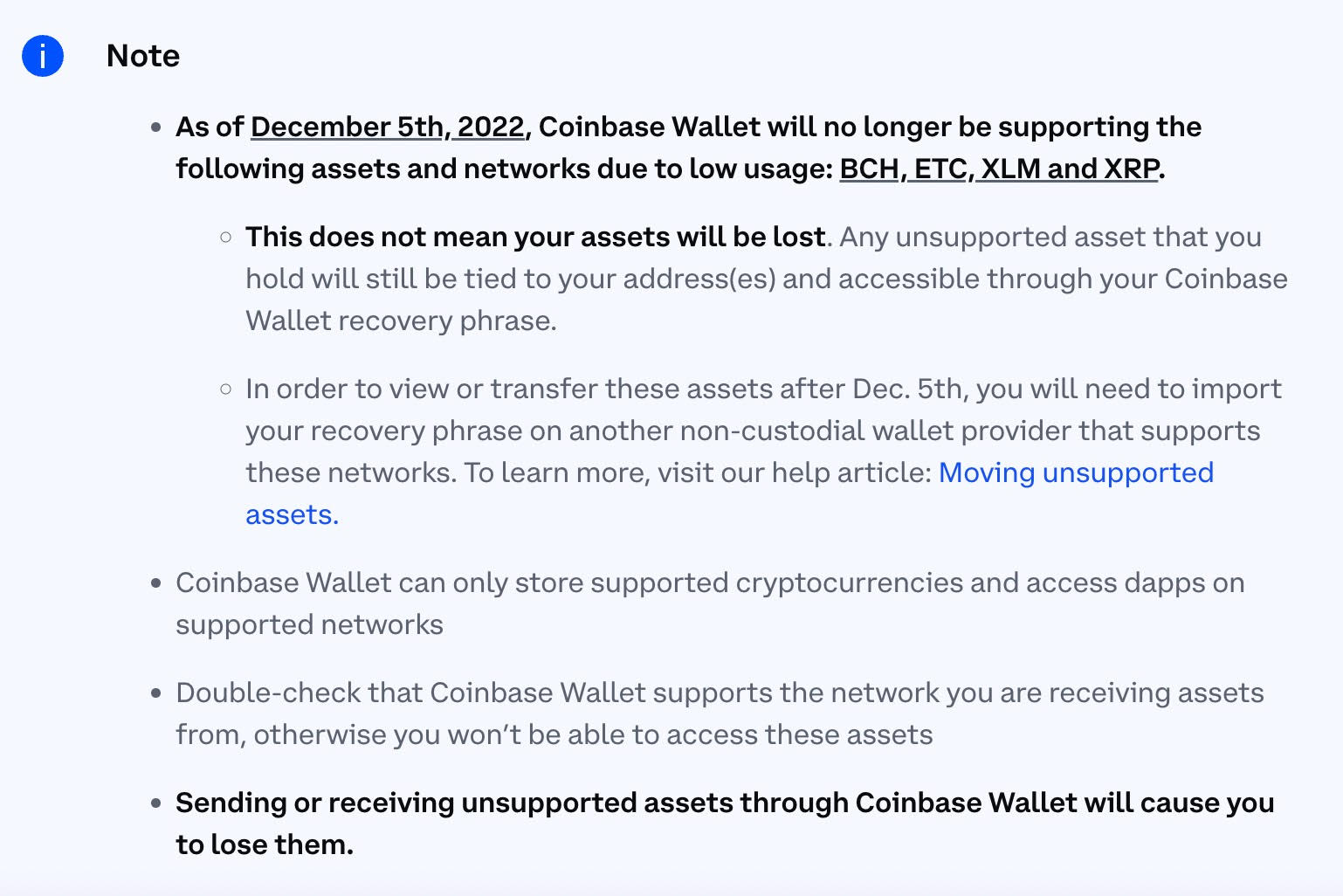 The statement affirmed that the Coinbase Wallet recovery phrase will still maintain access to unsupported tokens. Yet, any actions taken with unsupported tokens beyond the December 5th deadline, "will cause you to lose them."
The rescinded support on the platform now means that the four tokens will lose access to dApps and their supported networks. Moreover, the change lessens the pool of platforms available via Coinbase.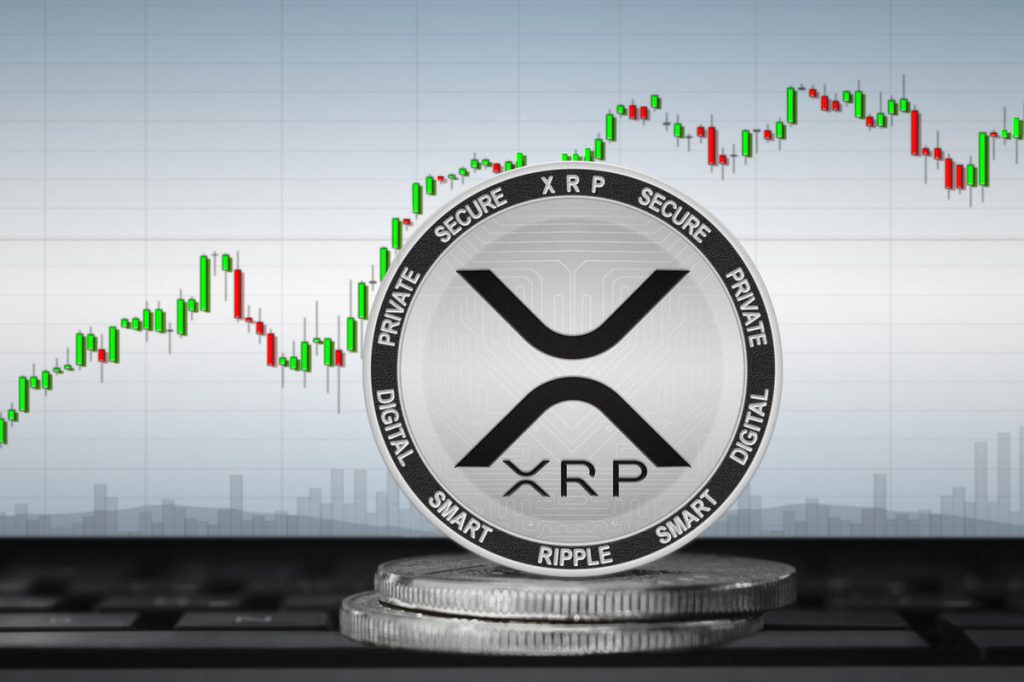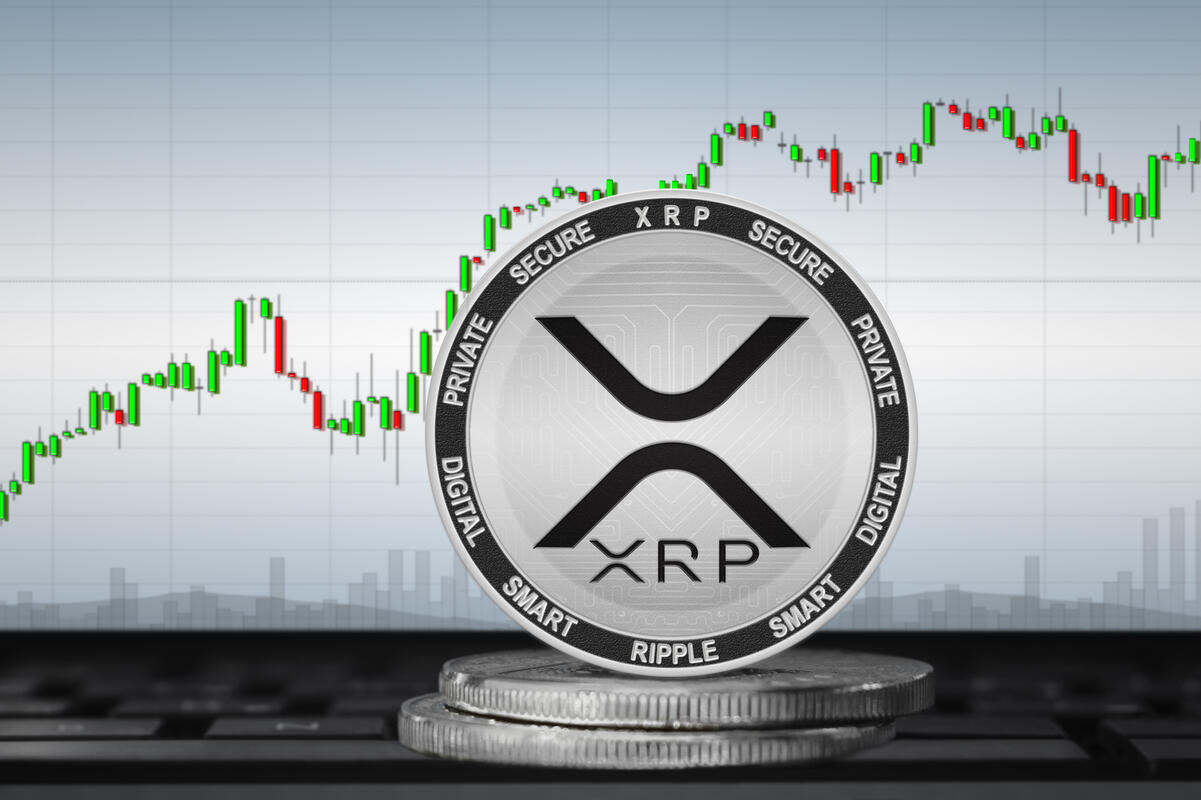 Conversely, Coinbase supports a vast array of networks. Those include Ethereum and EVM-compatible networks, Polygon, BNB Chain, and Optimism. Conclusively, the reasoning behind why XRP has been unsupported outside of Coinbase's claims of low usage has been unspecified.