Crypto.com to Gain Wide Exposure as FIFA World Cup Begins
The collaborations between cryptocurrency exchange Crypto.com and the sports industry have grown over time. The exchange has teamed up with the FIFA World Cup as an official sponsor of the event after already signing agreements with the Lakers, LA Clippers, Paris Saint-Germain, and the hockey team, the Los Angeles Kings.
This year's mega-sporting event is slated to take place in Qatar from today through December 18. The initial announcement of the sponsorship was made by the exchange back on March 23, 2022.
"Crypto.com has already demonstrated a commitment to supporting top-tier teams and leagues, major events and iconic venues across the world, and there is no platform bigger, or with a greater reach and cultural impact, than FIFA's global platform of football," stated FIFA's Chief Commercial Officer, Kay Madati.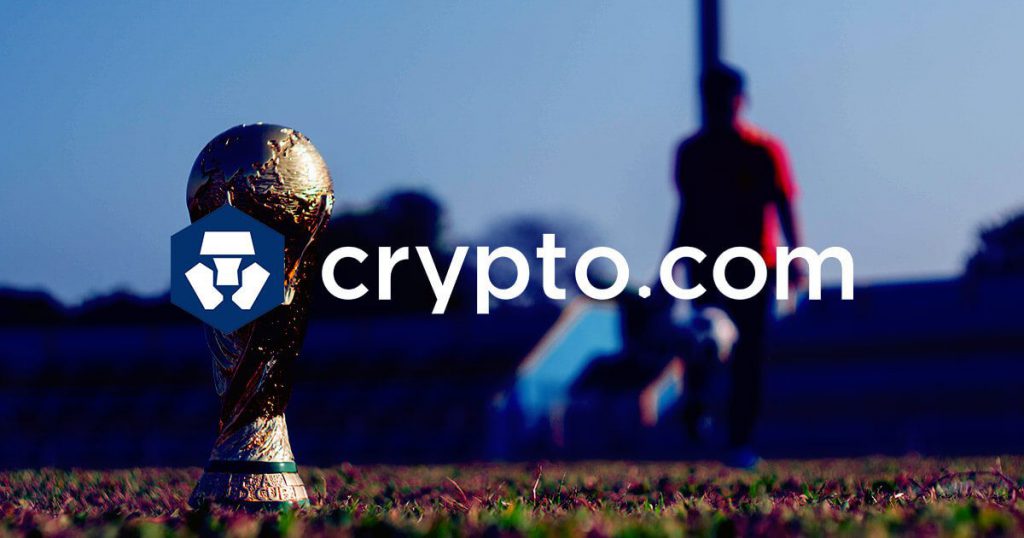 Crypto.com to gain wider exposure with the sponsorship?
The tournament's venue and the broadcast view from the stadium will both be branded with Crypto.com's graphics. As the World Cup officially flags off today, 32 teams from five confederations will compete for the ultimate trophy. Nevertheless, the agreement, according to FIFA's Chief Commercial Officer Kay Madati, will aid in the expansion of the "beautiful game" on a global scale.
According to Kris Marszalek, co-founder and CEO of Crypto.com, the agreement would increase awareness of Crypto.com on a global scale.
Crypto.com has surpassed 70 million users, up from 50 million users in May, and it has been named the official partner of the 2022 FIFA World Cup. However, it shows the enduring interest in and growth potential of the cryptocurrency industry.