FTX: Top 50 creditors are owed over $3B
The FTX fiasco has been taking several turns over the last couple of days. While the downfall of the platform shattered "Moonvember" dreams, Christmas is expected to be bleak as well. Amidst all of this, a recent court filing showed that the exchange's largest creditors were claiming millions.
As per the filing, FTX reportedly owed a whopping $3.1 billion to its top 50 creditors. With the largest claim at $226 million and the second at $206 million, the crypto exchange entailed about 1 million creditors. It should be noted that none of these creditors were named in the court document.
The troubled platform has Sullivan & Cromwell along with Landis Rath & Cobb as its bankruptcy lawyers. FTX's bankruptcy lawyers further said in the document,
"The Top 50 List is based on the Debtors' currently available creditor information, including customer information that was able to be viewed but is not otherwise accessible at this time. The Debtors' investigation continues regarding the amounts listed, including payments that may have been made but are not yet reflected on the Debtors' books and records. The Debtors are also working to obtain full access to customer data."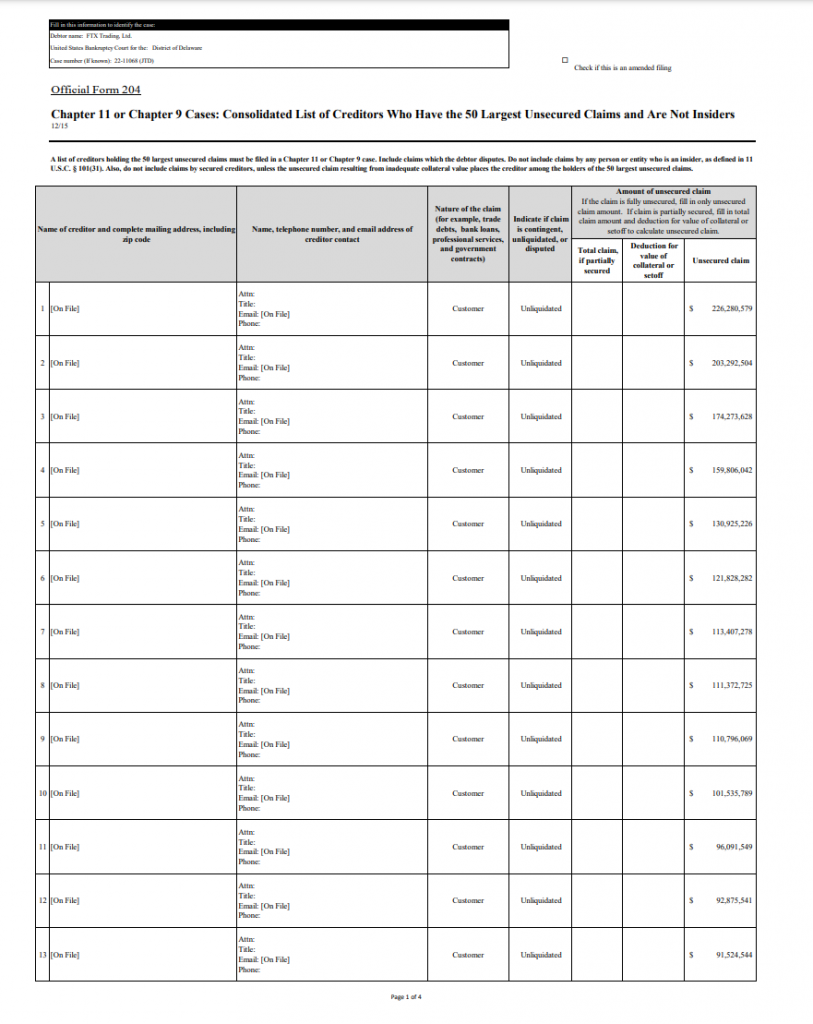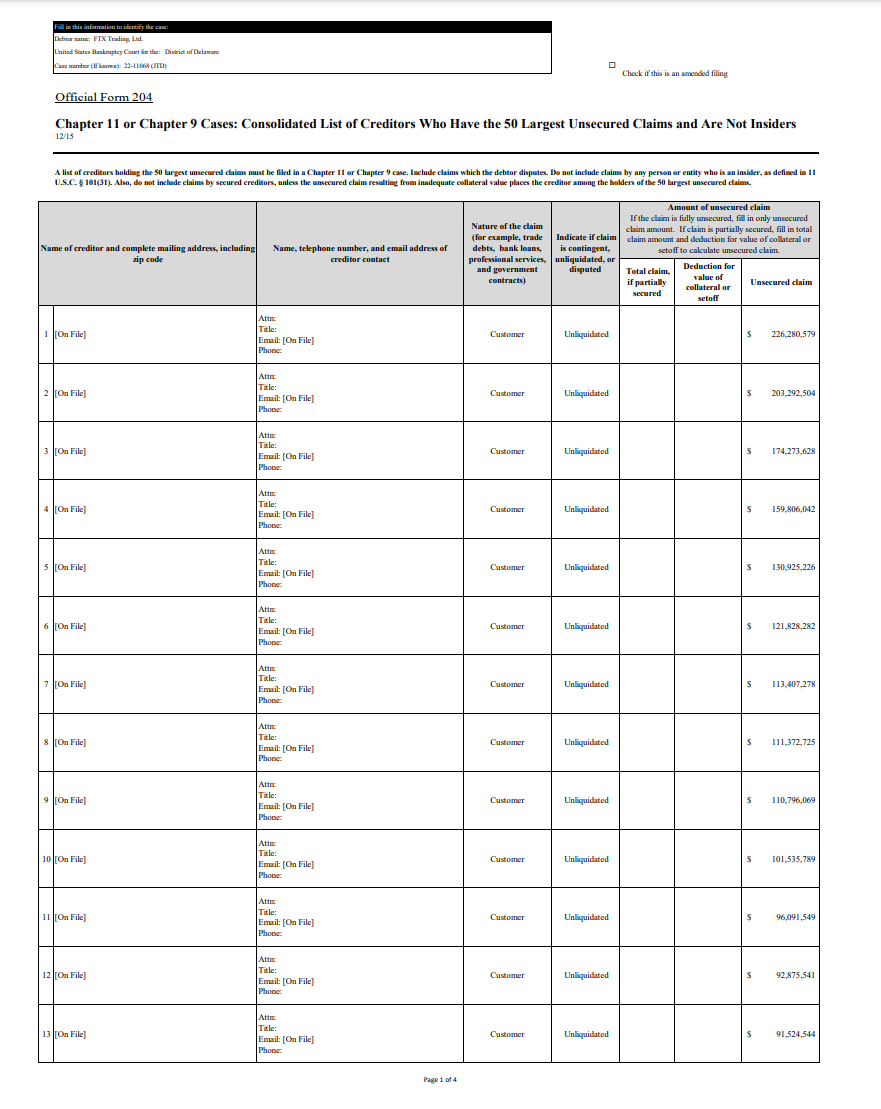 Will these creditors ever get their money out of FTX?
Over the last couple of months, a plethora of firms collapsed. However, FTX was clearly in deeper trouble. While Sam Bankman-Fried's entire empire crumpled, user funds were at stake. An insolvency lawyer, Stephen Earel from Co Cordis an Australian-based firm noted how the liquidation process could take longer than expected.
Creditors, investors, venture capital funders, and users had to wait up for quite some time. Earel pointed out that those who have engaged in "crypto to crypto trades" would have to wait "for years" to see the flow of funds.
The list of creditors would possibly have to wait for years if not "decades" to retrieve their funds.