Shiba Inu Attracts 96% Buying Pressure Despite Falling to $0.0000091
The FTX-induced crypto market crash made Shiba Inu add an extra 'zero' in the indices and is trading at $0.0000091. SHIB was trading with four 'zeroes' during the start of the month and instead of deleting 'zeroes' it gained one. Shiba Inu bled nearly 30% last week after the FTX-Alameda fallout making its price reach the current lows.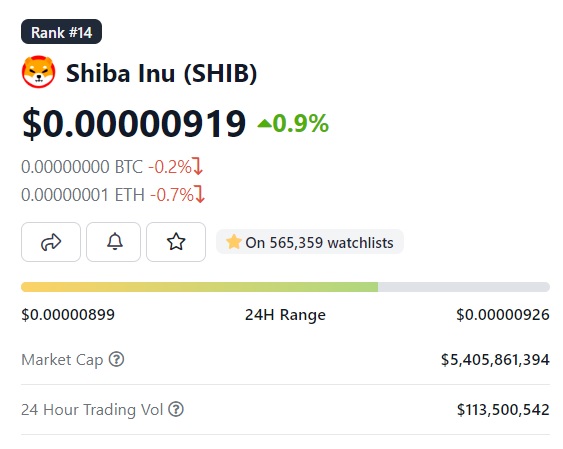 However, despite the ongoing crash, investors seem to be undeterred by the price action and are accumulating more tokens at every dip. Trading activity data from Coinbase shows that 96% of investors kept Shiba Inu on the 'buy' orders in the last 24 hours while only 4% kept it on 'sell'.
Also Read: Shiba Inu Ecosystem Collapses 60% During the Crypto Crash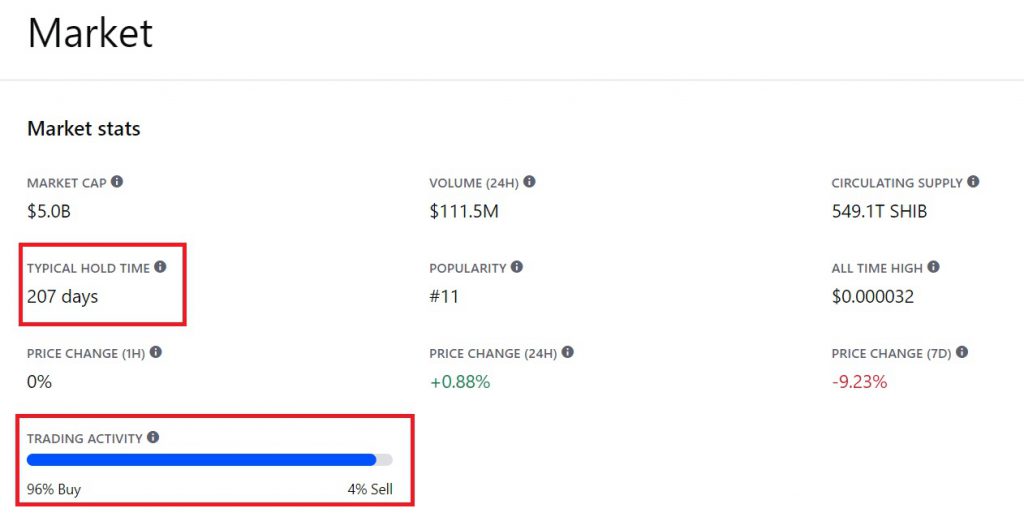 The 'trading activity' data shows the percentage of Coinbase customers who increased or decreased their net position in SHIB in the last 24 hours.
The Coinbase data suggests that Shiba Inu saw an increase in buying activity, signaling the asset's unending popularity.
In addition, the typical hold time for SHIB has risen to 207 days (7 months). The average hold time previously was around 150 days (5 months).
Also Read: Shiba Inu: Bone Slips Below $1 Ahead of Shibarium Documentation Launch
Therefore, despite the crash, SHIB is attracting heavy buying pressure and investors seem to be grabbing the 'dip' opportunity.
However, SHIB is having a hard time reclaiming its previous levels of $0.00001 and is repeatedly being rejected at $0.000009. Read here to know how long will Shiba Inu take to breach its previous levels of $0.00001.
Shiba Inu: The Path Forward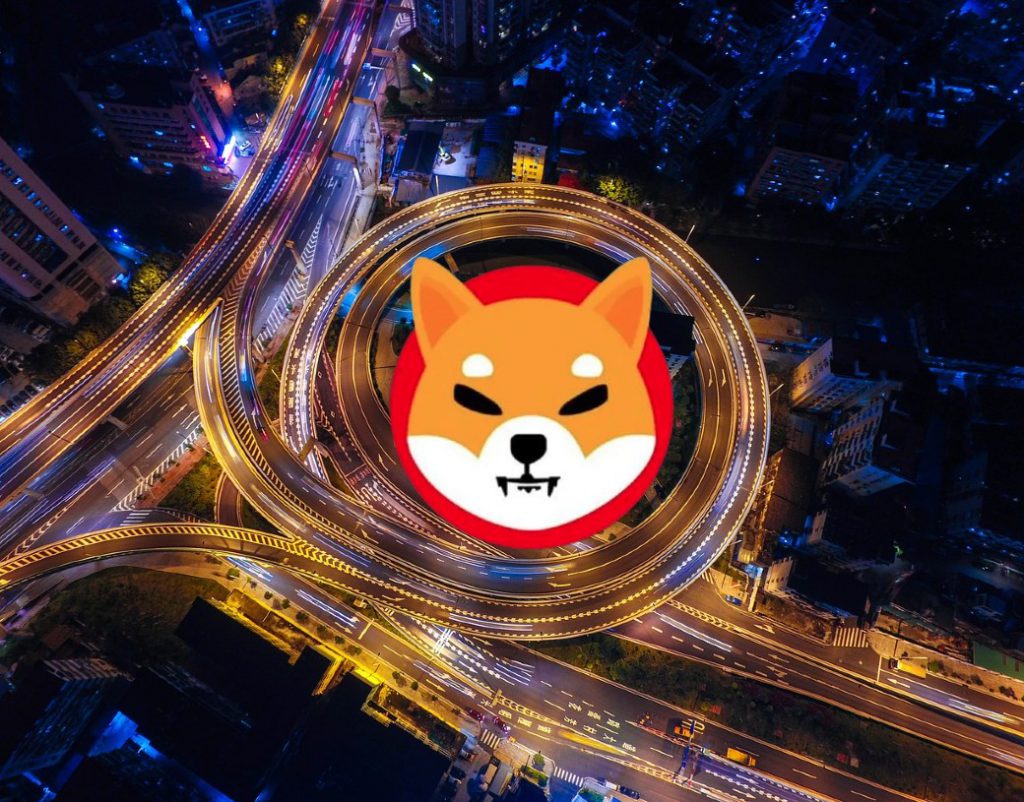 The main reason for SHIB to attract heavy buying pressure is its upcoming developments. The team is currently working on a handful of projects that could sustainably scale its price up. The developments include:
Shibarium layer-2 solution
SHIB: The Metaverse
ShibaSwap 2.0
ShibaNet
SHI Stablecoin
Treat Token
Also Read: Shiba Inu: An Investment of $17 Turns to $6.9 Million in 8 Months
Investors believe that the upcoming developments could change SHIB's fortunes and could put it on a pedestal. Reports also state that Shibarium will have an in-built 'burn' mechanism that could reduce its circulating supply.
Therefore, investors are taking an early entry position with the hopes of its price scaling up with every release.
Also Read: If Shiba Inu Hits $0.01, How Many Tokens Do You Need to Be A Millionaire?
At press time, Shiba Inu was trading at $0.00001050 and was down 6.8% in the 24 hours day trade. The dog-themed crypto is also down 12.3% in the last seven trading days.