Shiba Inu: Hidden "TREAT" Messages, All Focus on Shibarium
The Shiba Inu (SHIB) team has released the Shiba Eternity documentation to the public. What's more, is that the posts related to the release have a lot of hidden "TREAT" messages. TREAT is the new reward token on ShibaSwap, replacing BONE.
On Halloween eve, the official Shiba Inu Twitter page shared a picture with the word "TRICK." Many were unsure of the meaning, but developer Shytoshi Kusama clarified that it was a trick before a "treat."
The treat, as it has been revealed, is the Shiba Eternity documentation. The game, although popular in the SHIB community, did not do much to push the token's price. Nonetheless, the posts related to the documentation release, all contain a common word: TREAT. It is possible that we are inching closer and closer to the TREAT tokens making a debut on the Shiba Inu network.
All focus on Shiba Inu's Shibarium launch?
Kusama further added that all their focus is now on "Shibarium and other TREATS." The community is waiting eagerly for an update on SHIB's layer 2, which was previously scheduled for a Q3 launch.
However, Kusama seems to be a little tired of fans constantly asking for an update on Shibarium. The Shiba Inu developer took to Twitter and said that the game (Shiba Eternity) is the first stem, followed by Shibarium, which will be followed by the game being on Shibarium. Kusama further added that there will be a blog that will update the community on all things Shiba Inu.
Nonetheless, the community can rest easy as we are closer than ever before to Shibarium becoming a reality.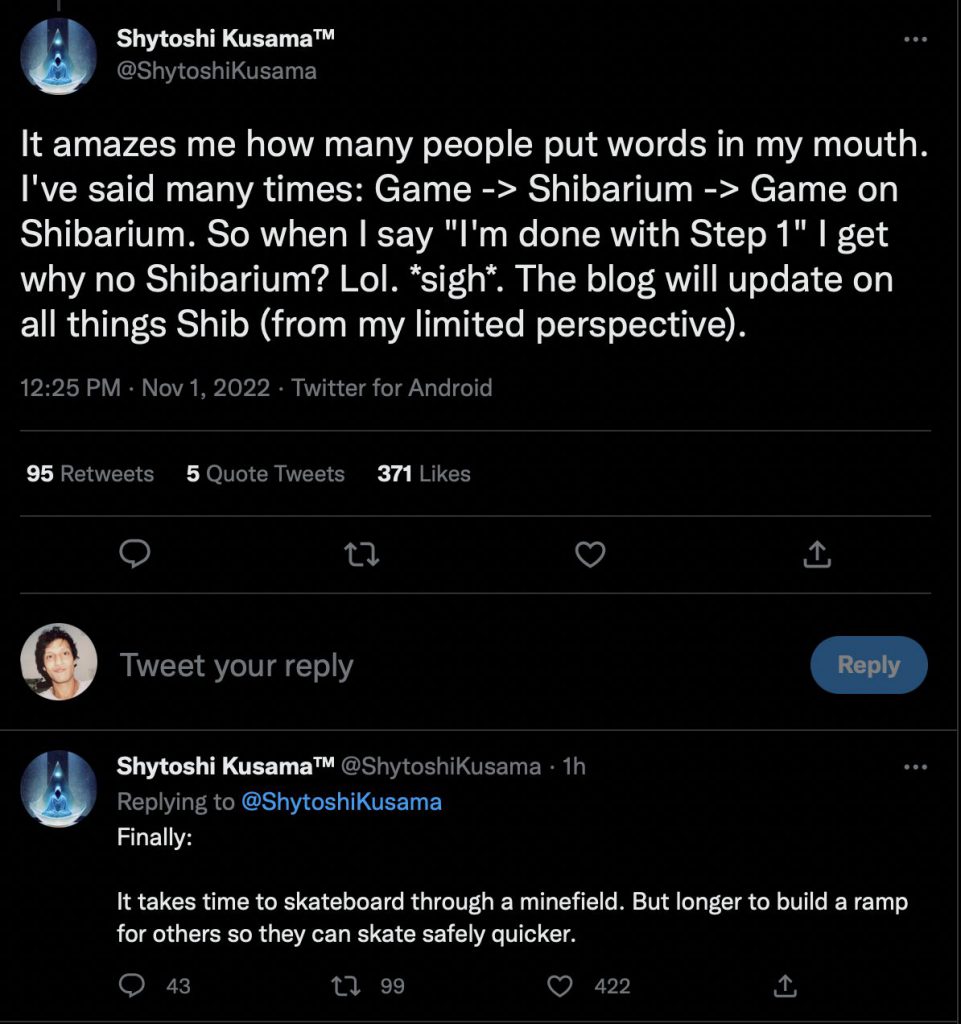 At press time, SHIB was trading at $0.00001303, up by 9.2% in the last 24 hours. Moreover, the token is up by 30.9% over the last week. Nonetheless, the project is still down by 85.1% from its all-time high of $0.00008616.