A Look at 2022's Crypto Investigations in the United States
The year has been undeniably difficult for the industry amidst macroeconomic circumstances and regulation discrepancies. Notably, the year has seen a plethora of federal interventions, leading us to look back at 2022's cryptocurrency investigations in the United States.
Although the collapse of FTX and the arrest of Sam Bankman-Fried dominated the news, that was not the lone controversy of the year. Taking a deep dive into government probes in Web3, CertiK has conducted an analysis breaking down the data of cryptocurrency investigations.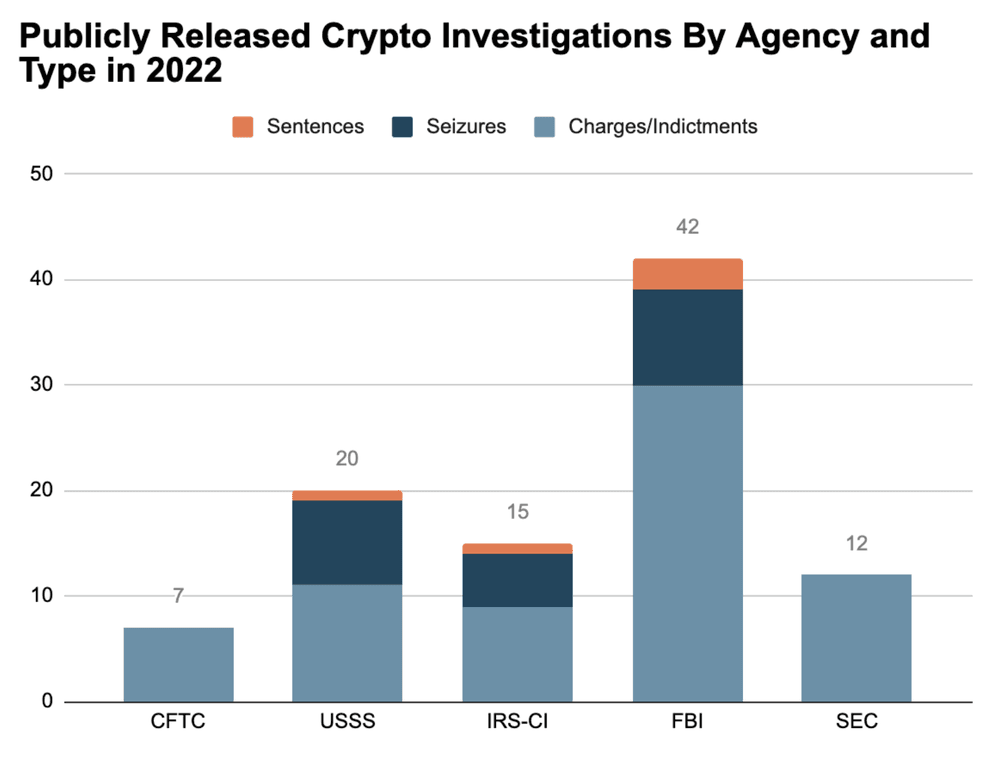 2022 Saw 96 Investigations into Crypto
BSC News has reported on the data accumulated by CertiK. The organization compiled all publicly available information on the various cryptocurrency investigations in the year brought about by various regulatory agencies. In total, the year saw 96 cryptocurrency investigations take place in the US.
The report notes that the Federal Bureau of Investigation was responsible for the majority of those investigations. Moreover, data shows that the FBI orchestrated 42 investigations, representing 43.3% of the total cases. Following the FBI was the United States Secret Service with 20.6% of the cases. Conversely, there were some investigations that saw intra-agency cooperation.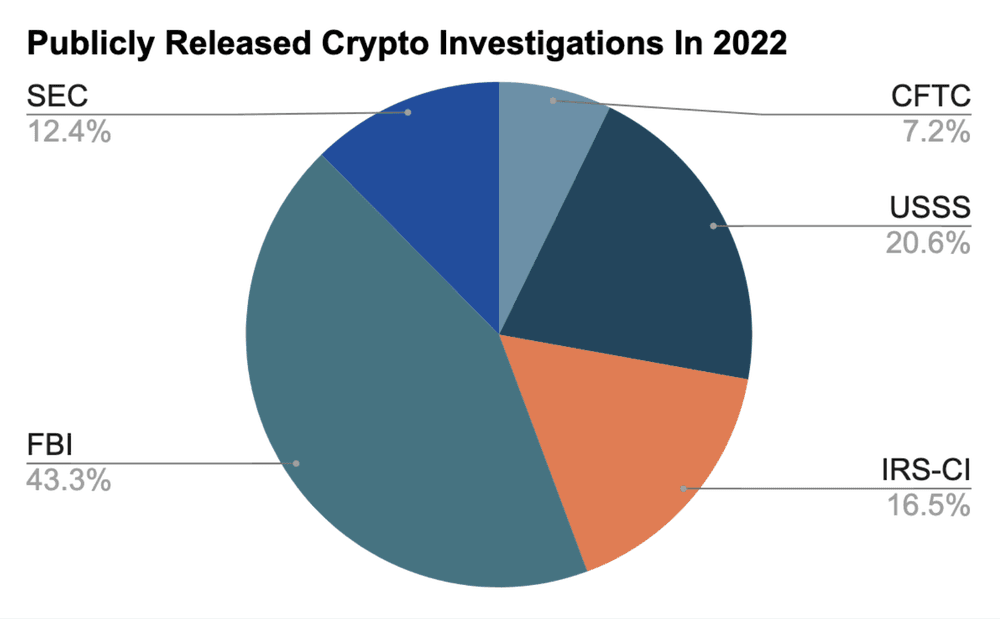 The report continues to state that most of 2022's investigations resulted in charges or indictments. Additionally, certain agencies executed seizures and sentences as a result. Yet, it is important to note that regulatory agencies the Securities and Exchange Commission and the Commodity Futures Trading Commission operate differently from law enforcement. As a result, they could only disclose charges and indictments.
The data adds that the high number of charges in 2022 could equate to a high number of issued sentences this coming year. Nevertheless, Certik has noted an undeniable increase in the number of crypto investigations taking place in 2022. Specifically, the data shows that there was an 81% jump from 2021 to 2022 in the number of investigations.
Consequently, it appears as though the increased efforts could be due to a wide array of factors. One factor is the FBI's launch of a crypto task force in February of this year. Surely, the USSS cryptocurrency awareness hub launched the same month had a similar effect.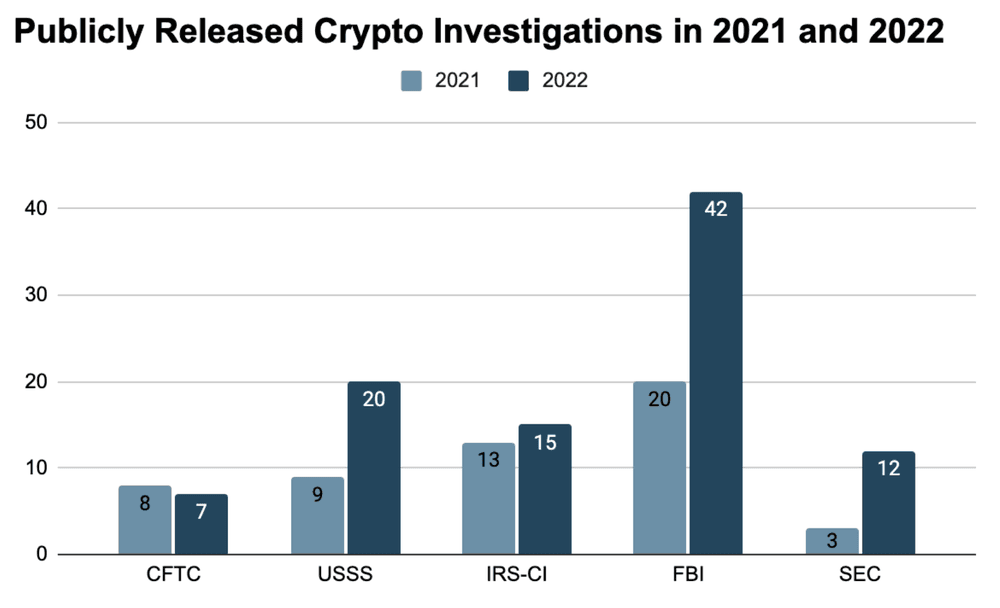 A Look at 2023
The data has clearly displayed a trend upward for cryptocurrency investigations, but could that continue into the new year? Subsequently, there is no real reason to assume that it wouldn't. With the FBI and CSSS focus going into effect last year, the coming years will likely see investigations continue to rise. This will likely occur until a median can be distinguished in the next few years of compiled data.
Conclusively, the FTX collapse and arrest of Sam Bankman-Fried have only grown the concern over cryptocurrency-related crimes in the country. Various law enforcement and regulatory agencies are sure to place a greater, or continued, focus on putting measures in place to protect the American public.