Bitcoin Currently Trading In "Value Zone": Time to Accumulate?
Bitcoin's bulls have been fighting tooth and nail to bring up the asset's price above $17k. Nevertheless, most of their attempts since mid-November have been futile so far. As a result the movement on its chart has more or less been horizontal. After noting a mere $11 downward deviation over the past day, the market's largest crypto asset was seen trading just above $17k at press time.
Also Read: Bitcoin Miners' Sell-Pressure Most Aggressive in 7 Yearss
Prominent Bitcoin on-chain analyst Willy Woo took Twitter to recently claim that the market value to realized value ratio [MVRV] was hovering "deep" inside the value zone. From a fundamental perspective, the said ratio tracks the ratio between Bitcoin's market cap to the capital invested into the network.
In fact, the analyst said that the current reading indicated that the asset was already bottoming. Elaborating on that, and highlighting that the market was engulfed in a buy zone, Woo tweeted,
"MVRV ratio is deep inside the value zone. Under this signal we were in already bottoming (1) until the latest FTX white swan debacle brought us back into a buy zone (2)."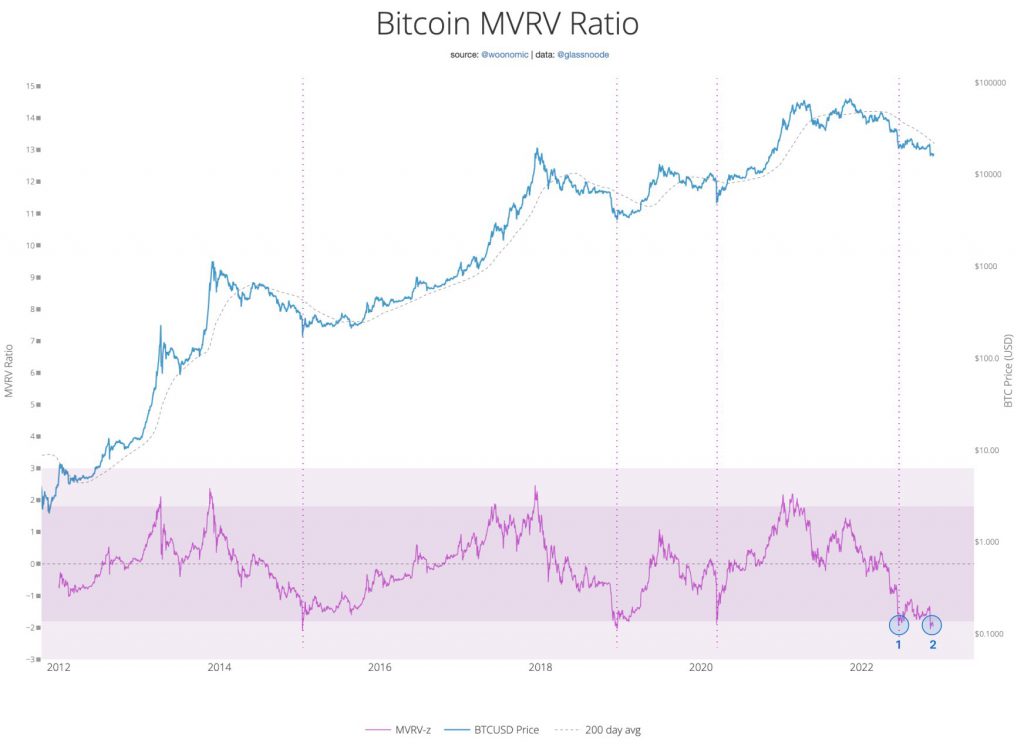 Other Macro Bitcoin Trends
Market participants have been taking advantage of being in the buy zone. Data from on-chain analytics platform Glassnode revealed that the number of addresses HODLing more than 10 coins reached a 22-month high of 152,799 on Tuesday, confirming that accumulation is on.
Read More: With Bitcoin at $16,000, Will Solana, XRP Lead Bullish Rallies?
Leaving aside the buy-zone takeaway, it is also interesting to note that long-term HODLers have been safeguarding their assets. According to Glassnode's data, the amount of supply last active 5-7 years back just reached a new 2-year high of 1.25 million coins.
Read More – Bitcoin: Here's Why December 1st-2nd are crucial dates