Crypto Crackdown is Just Getting Started, Says SEC Chair Gary Gensler
The cryptocurrency realm has gone through it all in the year 2022. From the fall of the Terra ecosystem in May to the recent downfall of the FTX exchange, the industry has witnessed it all. One of the most shocking events was the catastrophic fall of the FTX exchange. In one of the most recent reports, Sam Bankman-Fried has officially been released on $250 million bail.
The slew of catastrophic events in the cryptocurrency realm has alerted global regulators. To avoid another FTX situation, the US Securities and Exchange Commission has also begun tightening measures. In one of the most recent interviews on Thursday, SEC chair Gary Gensler stated that the SEC's crypto crackdown is just getting started.
SEC to crackdown crypto firms that violate rules
Gensler also stated that the patience of the SEC is diminishing with more digital asset exchanges violating the regulations.
"The runway is getting shorter to start following rules and register with the agency." The casinos in this 'Wild West' are non-compliant intermediaries," said Gensler.
However, he declined to give out more details in the interview regarding the scrutiny and in which direction the investigation is headed. The SEC also criticized Sam Bankman-Fried and two of his associates, Caroline Ellison and Gary Wang, for defrauding investors. He also criticized them for portraying a false and robust image of FTX to the outside world.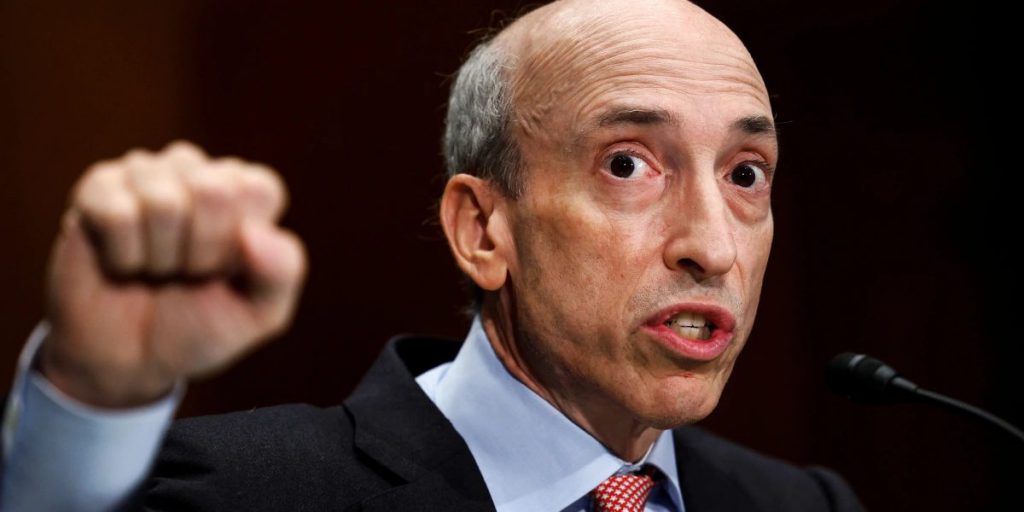 Gensler also spoke about the proof-of-reserve reports in the interview. He faulted the fact that the proof-of-reserves is not a full accounting of the assets and liabilities of a company. He also added that the audit method does not satisfy the segregation of customer funds under securities law.
It was also reported earlier that FTX's Gary Wang and Caroline Ellison pleaded guilty to criminal charges. The complaint also highlights the fact that the SEC labeled FTX's FTT token as a security.