ApeCoin Is Bearish Despite Its 75% Jump: Here's Why
Over the past month, Apecoin (APE) has almost doubled its valuation from its recent bottom. Cryptocurrency analysis firm Santiment indicated that one should look at the on-chain status when an asset jumps over 75% in value in six weeks. The analysis firm has shared some of its findings in a recent blog shared on its website.
According to Santiment, there are several bearish divergencies on some of Apecoin's on-chain metrics. Firstly, the firm notes the difference in price and the daily active addresses. While the asset's price has increased, the number of daily active addresses has decreased.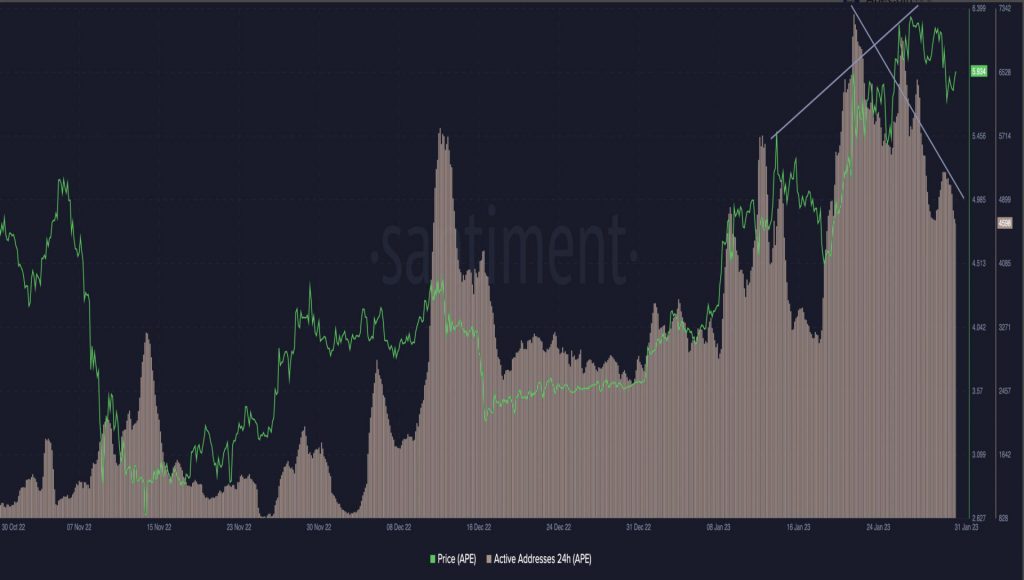 Furthermore, Apecoin's network growth has also decreased with the price jump. APE's network growth picked up as we entered the new year but has been falling since early January.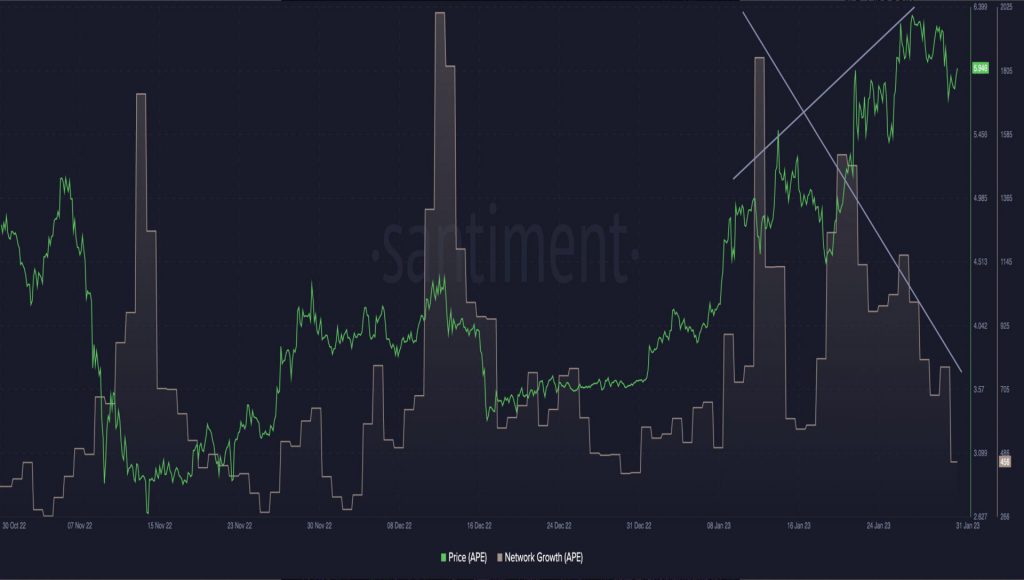 Santiment also brings attention to APE's whale transaction count. Whale transactions are those that are above $100,000. The analysis firm highlights that large transactions have been declining steadily after peaking in mid-January. The whale transaction drop suggests that the local top is probably done.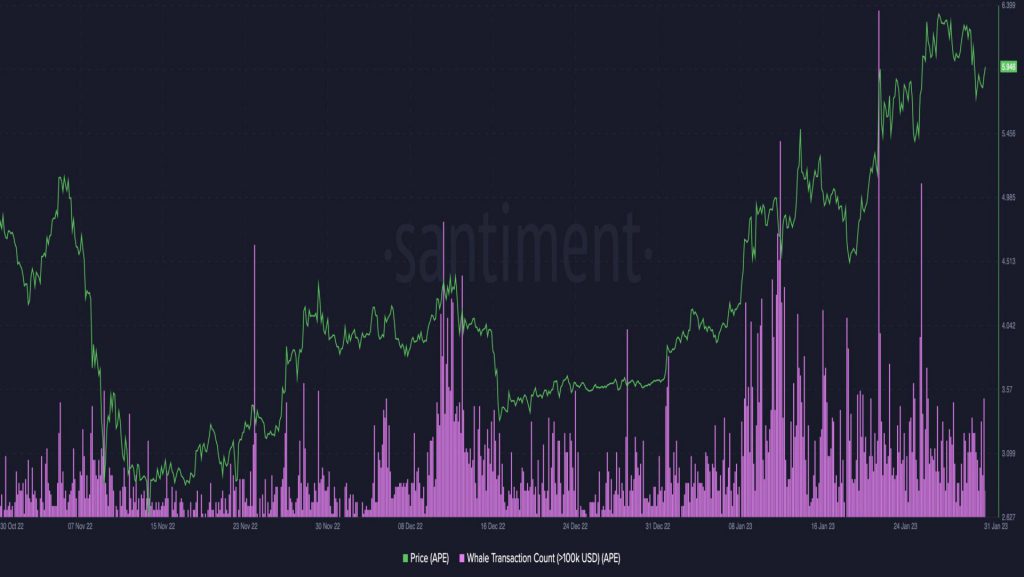 Furthermore, wealthy holders are also declining.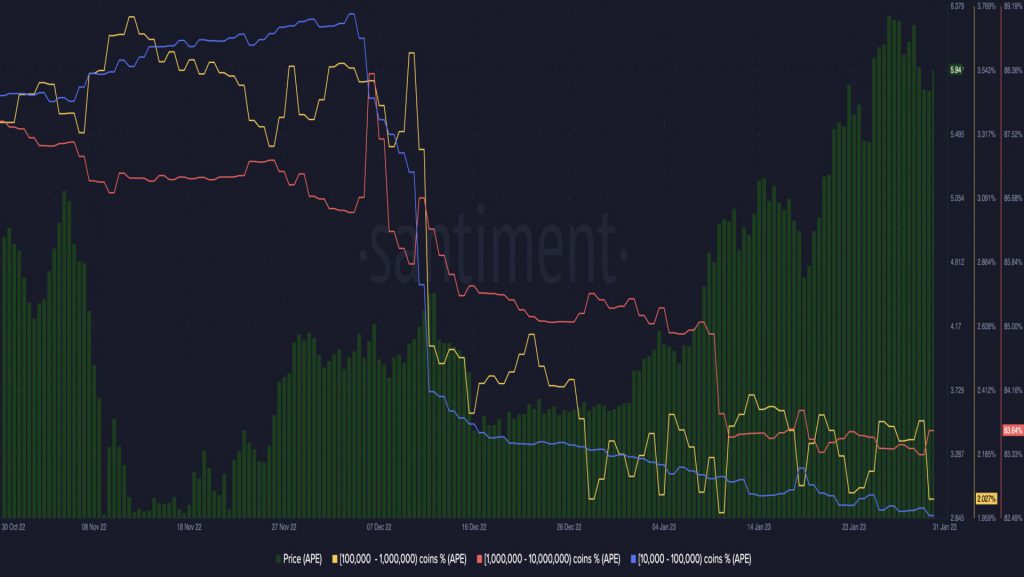 The above metrics show that while Apecoin's price may be surging, the asset's on-chain status does not look too good. Hence, it would not be surprising if APE's price began to fall soon. Moreover, the hype around the token has all but died after the NFT craze around Bored Apes and Mutant Apes fizzled out.
Will Apecoin pull itself out of the bearish divergence?
The Apecoin (APE) hype stemmed from its relation to the popular NFT collection, BAYC (Bored Ape Yacht Club). However, in 2022, the craze about NFTs fizzled out, and top NFT collections were worth pennies. Now there is a possibility BAYC NFTs might see increased interest from whales and wealthy holders again, but they would need a reason to buy into the native asset.
Moreover, the project's network growth has suffered along the way. If the token can focus on where it matters and bring the right metrics up, the others will likely follow. At press time, APE was trading at $5.89, up by 0.1% in the last 24 hours.