China To Get Its Own ChatGPT-style Bot in March via Baidu
Artificial Intelligence [AI] is slowly taking over the entire globe. AI-inspired chatbot services, in particular, have become immensely popular. OpenAI's ChatGPT has been thriving since its release back in November. Now, According to reports, the Chinese search engine company Baidu is developing an AI chatbot application that it plans to release in March.
Bloomberg claims that the firm will incorporate the application into its primary search services. The upcoming platform curated by Baidu is expected to be quite similar to OpenAI's ChatGPT.
This service will most likely take off in the region considering Baidu is the largest search engine firm in China. It should be noted that Baidu, Alibaba Group Holding Ltd., Tencent Holdings Ltd., and ByteDance Ltd. have a prominent hold over China's internet.
Additionally, this isn't the first time that Baidu is dipping its toes into AI waters. Baidu has invested enormous sums of money in AI research over the years. Their future ChatGPT-like product would be built on its Ernie system, a sizable machine-learning model that has been qualified on data for several years.
China and ChatGPT
According to Google Trends, global Google searches for ChatGPT hit a peak of 100. Despite not being made fully available in China, the country topped the list.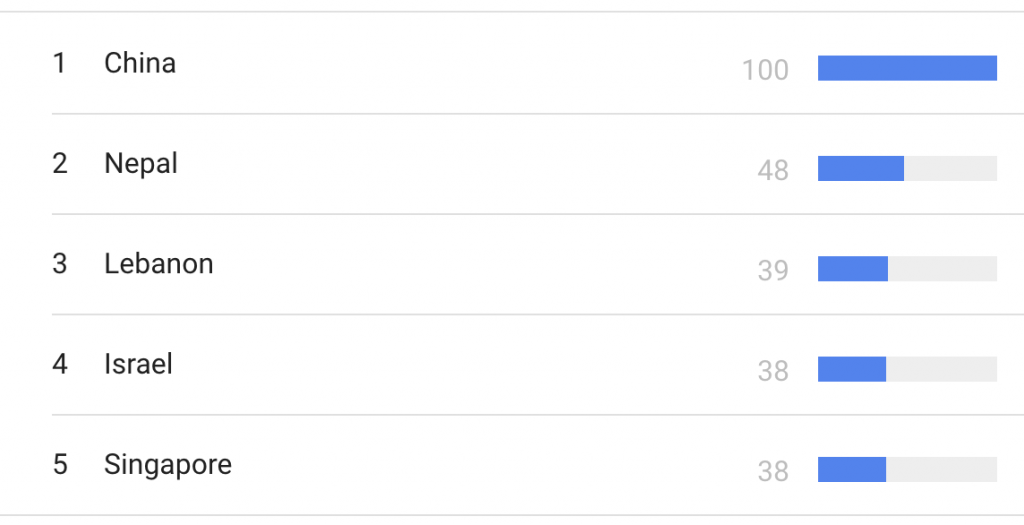 OpenAI revealed that users with IP addresses from Iran, some regions of Africa, mainland China, and Hong Kong are not supported by ChatGPT. However, Chinese users have clearly found a way around it.
Additionally, users have been exchanging advice on how to utilize the chatbot. Some have even used it to review movies, offer job advice, handle investments, or interpret dreams.
Furthermore, it is likely that Baidu's decision to start an application similar to ChatGPT comes after the increased demand by Chinese citizens.