Crypto Trading Volume hits lowest range since 2020
After its noteworthy bull run back in 2021, the entire crypto-verse tumbled in 2022. Likewise, it dismissed speculations and conjectures of Bitcoin [BTC] hitting $100K. Prices weren't the only thing that took a backseat. The trading volume of the entire crypto market was also immensely impacted.
According to Santiment, an on-chain analytics firm, crypto trading volume was at its lowest level since July 2020. Further elaborating on the current state, Santiment wrote,
"Less resistance & sell walls, leading to whales pumping prices easily
Utility is limited with less order book activity, which could cap long-term #bullrun potential"
At press time, the overall crypto trading volume is at $29.15 billion.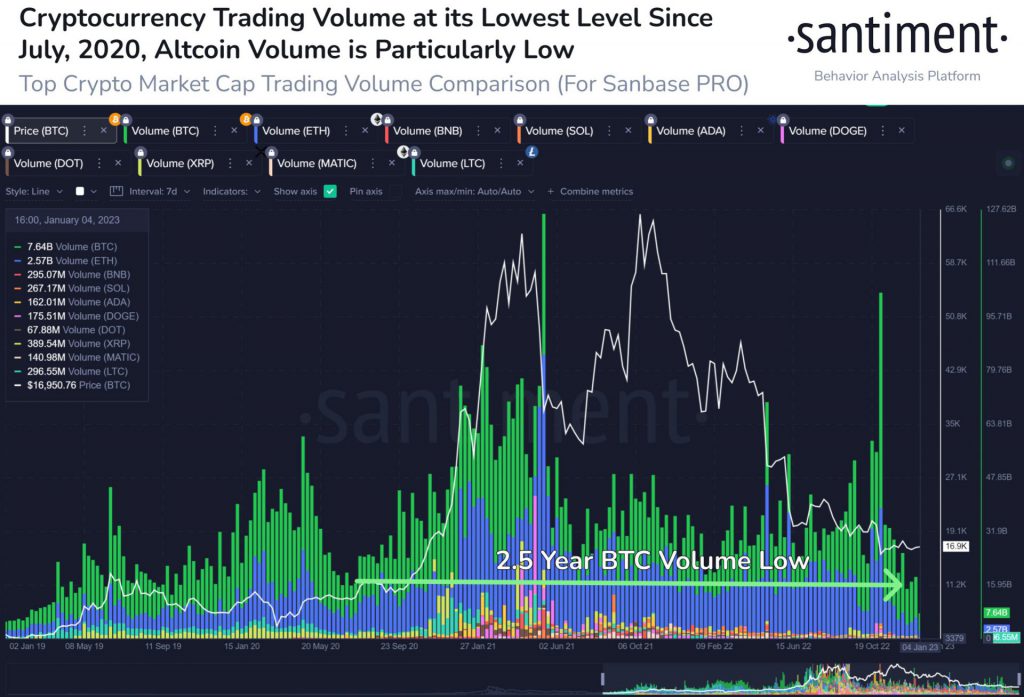 As seen in the above chart, altcoin volumes were much lower when compared to Bitcoin. Over the last 24 hours, Bitcoin's trading volume stood at $12.32 billion. It should be noted that BTC was trading for $17,212 at press time.
Bitcoin dropped from an ATH of $69K but the trading volume of the asset remains higher than that of altcoins. This shows how the market continued to consider Bitcoin as a safer bet.
Even though altcoins are less expensive than Bitcoin, the risk around trading them is fairly higher. This is mostly due to the fact that the volatility of BTC is lower compared to altcoins.
Are traders still bearish about Bitcoin?
On the contrary, the sentiment around Bitcoin remains bearish. Another chart by Santiment points out how traders are "less interested in BTC, BNB, and ADA."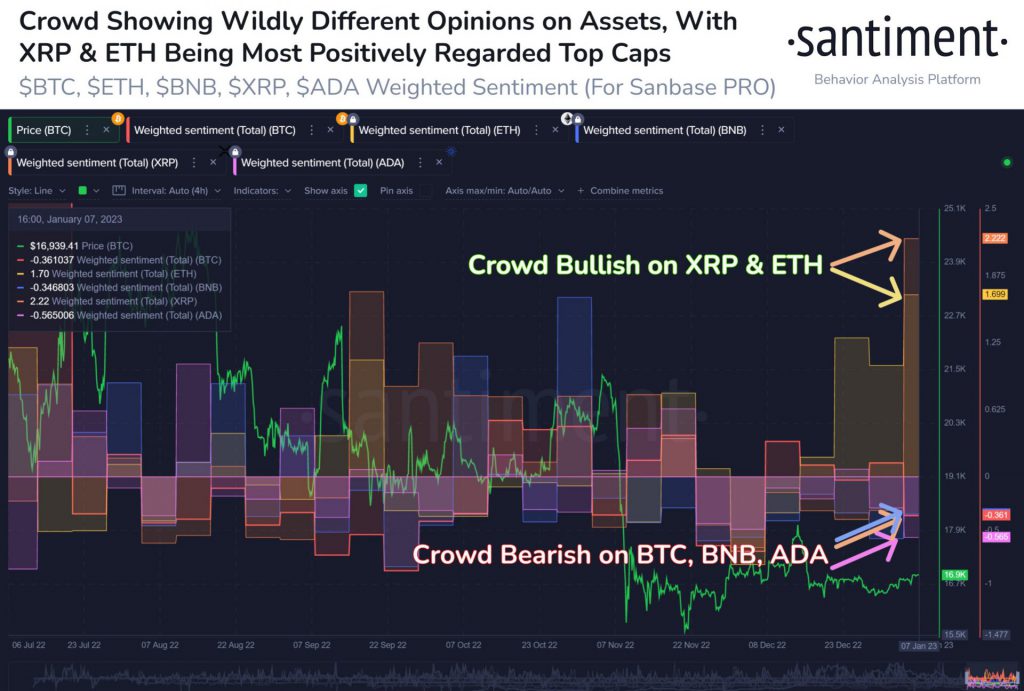 However, the crowd was rather "euphoric" about XRP and Ethereum [ETH]. This came as a surprise considering XRP's ongoing tiff with the Securities and Exchange Commission [SEC]. Nevertheless, Santiment explained that "Historically, #bearish sentiment projects perform better on average."
Therefore, the bearish notion around Bitcoin could be limited to the short term. This is because the trading volume of BTC is higher than that of other altcoins.