Ethereum Remains 'Quiet': Should Investors Be Concerned?
The past few days have been dramatic, to say the least. The price pumps initiated by Altcoins gave investors a sigh of relief. Amidst the current price action, the Altcoin leader Ethereum has relatively remained "quiet" on-chain.
The average gas price paid on the Ethereum network is currently hovering near its cycle lows. As illustrated below, the mean gas price since September has ranged between 16 and 23 Gwei. Prior to this, the said levels were seen shortly after the COVID market panic in May 2020 and during the June-July 2021 consolidation.
A break out above 30 Gwei from the current range could signal an increase in on-chain activity, according to Glassnode. However, if the current conditions prevail, it would signify a deficit in demand for Ethereum blockspace.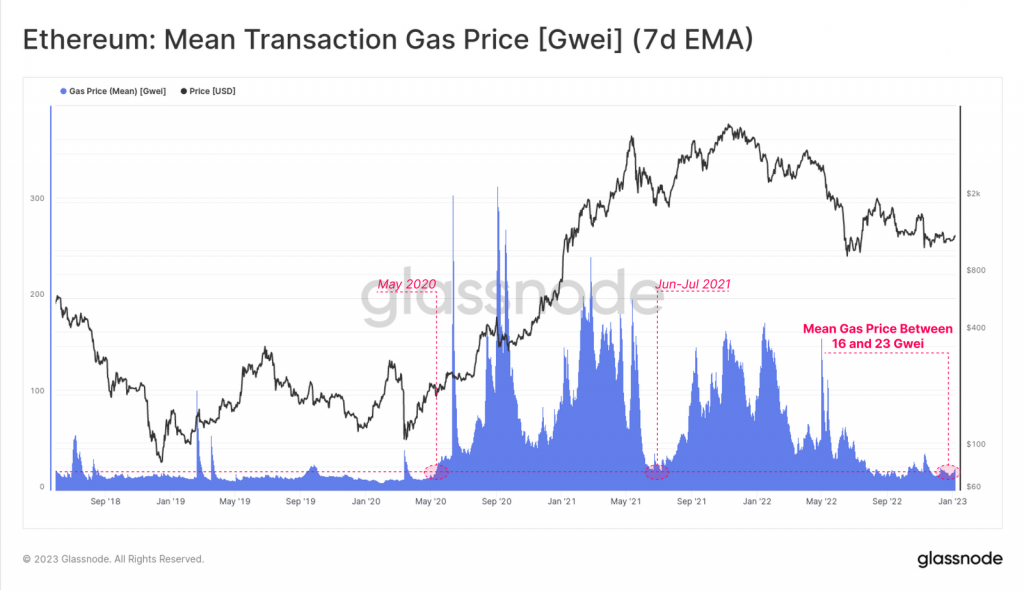 Also Read: ETH, ADA, SOL trigger "Altcoin Rally" but Investors should be Wary
Ethereum Price Front
ETH's path up north has not been as easy as it was for ADA or other Alts. Cardano had the support of on-chain fundamentals, and as a result, it rallied by around 30% a day back. But since that factor is missing from the equation for Ethereum at the moment, its incline has been gradual. When compared to its 30 December lows, ETH has only rallied by 13%.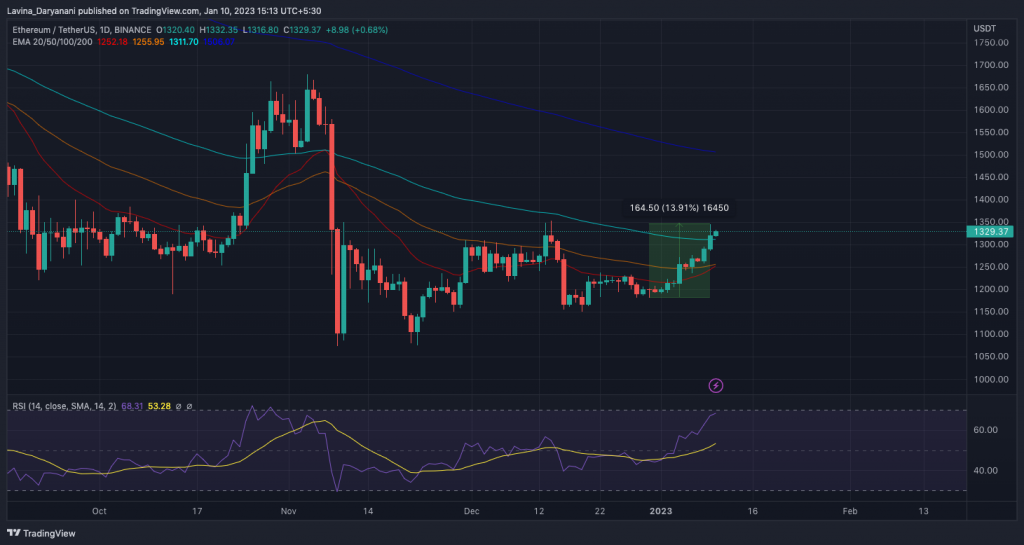 Also Read: Why Is The Crypto Market Rallying Today?
Even though the momentum is lackluster at the moment, there are quite a fewer odds of ETH's price noting a significant retracement. Analyst Ali Martinez took to Twitter to highlight that there's strong support for Ethereum around its current price. Elaborating on the same using on-chain data from ITB, he said,
"Around 2.8 million ETH addresses purchased 15.86 million $ETH between $1,200 and $1,275, representing a significant support wall."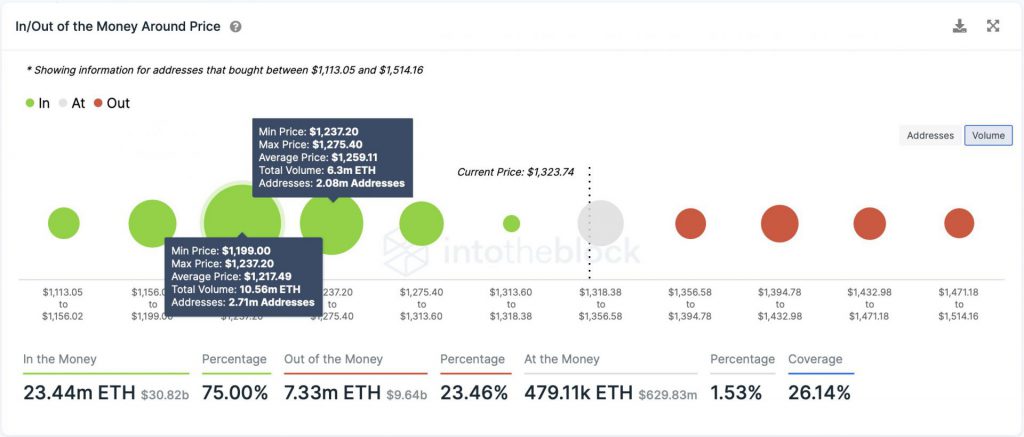 The 2022-23 holiday period has been "historically quiet," for Ethereum, according to Glassnode. Re-kindling hope, the report highlighted that it was rare for such volatility-deficit conditions to stick around for a long period. It asserted,
"Past occasions where ETH volatility was this low have preceded extremely volatile market environments, with past examples trading both higher and lower."