How Realistically Can Dogecoin Reach $1 Before 2025?
"Dogecoin to the moon" is the phrase the cryptocurrency community wakes up to every morning since January 2021. Thankfully, the cringe phrase, "Dogecoin to the moon, mars, and beyond", stopped making the rounds as the meme-coins price dipped.
However, the dream of Dogecoin to reach $1 remains alive, as investors are eager to see it touch the milestone and generate phenomenal gains. The $1 dream seems to be a distant thought, as DOGE failed to go above $0.10 during the latest CPI data-induced rally. So, what are the realistic chances for the meme-coin to reach $1 by 2025? Let's find out!
Also Read: Is This the Right Time to Sell your Dogecoin?
Can Dogecoin Reach $1 Before 2025?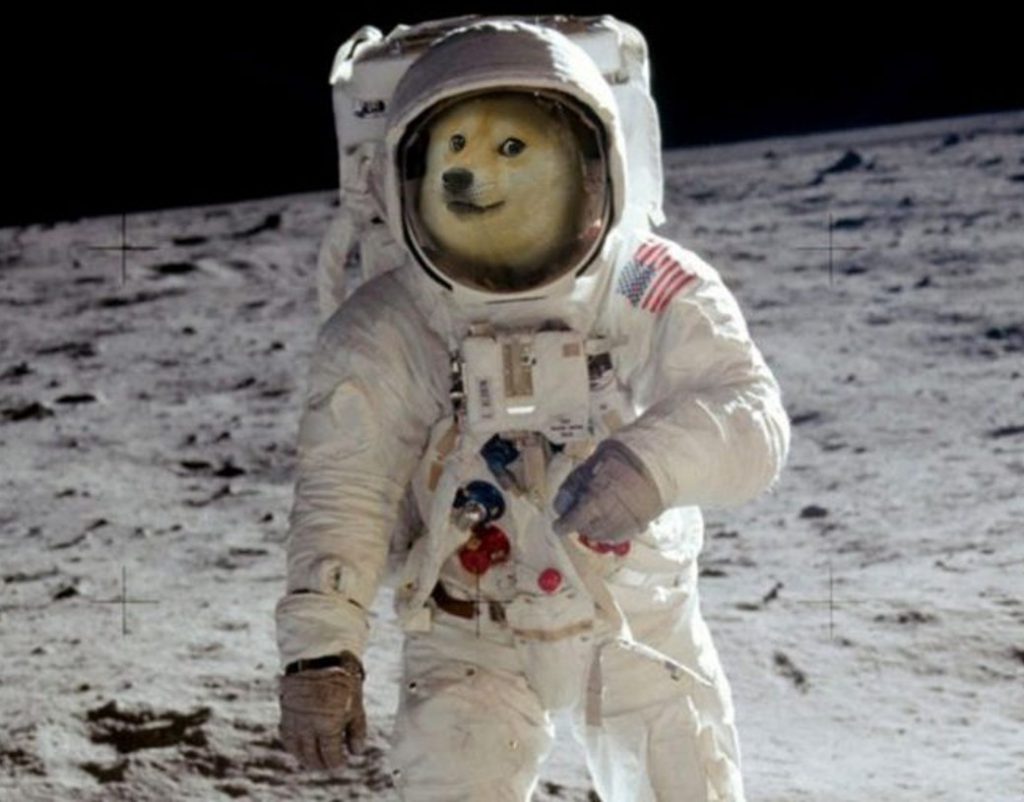 Dogecoin took Tesla CEO Elon Musk's support to reach its all time high of $0.73 during its peak fame in May 2021. The billionaire's tweets, interviews, and television shows added value to its price, boosting it further in the indices.
That "peak fame" is unlikely to ever come again, as the meme-coin's hype seems to have fizzled out. In addition, Musk has relatively stopped tweeting about DOGE in the last few months, minus in bits and pieces.
Also Read: Dogecoin: When Will DOGE Reach $1? Here's The Timeline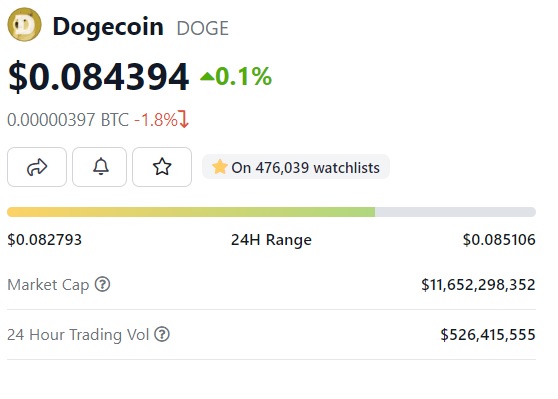 The next developments that could take Dogecoin's price up is the DOGE-1 space mission and a payment integration on Twitter. Nonetheless, the space mission's ability to send DOGE's price to the moon is limited. This is due to the fact that it's only a day's project. The Twitter payment integration — if it happens — is limited too, as not everybody prefers to tip via DOGE.
The news about these two developments would not make the rounds for more than three days in the media cycle. This would add more pressure to DOGE's prospects; it thrives only when it basks in the limelight.
In conclusion, DOGE reaching $1 before 2025 seems to be unlikely, unless it picks up more use-cases that sustainably scales the price upward. What could be the use-cases you may ask? Well, nobody knows!
At press time, Dogecoin was trading at $0.08 and is up 0.1% in the 24 hours day trade. The meme-coin is down 88.5% from its all time high of $0.73, which it reached in May 2021.