Jeff Bezos Considering Sale of Washington Post to Purchase NFL's Washington Commanders
The New York Post reported that billionaire Amazon founder, Jeff Bezos, is considering a sale of the Washington Post to purchase the NFL's Washington Commanders. The American football team has been up for sale for much of the last few months. It appears as though the Amazon tycoon is attempting to position himself first in line.
The New York-based publication has noted that Bezos is seeking to "clear the way for a purchase of the Washington Commanders," at the expense of the famed Washington newspaper. Investors have told the New York Post that events of the last month have indicated a strong possibility of Bezos's NFL ownership.
Bezos Seeking NFL's Washington Commanders
Jeff Bezos is well known as one of the richest men in the world, and the orchestrator of the behemoth production giant, Amazon. Now, it appears as though he is seeking to join the ranks as an NFL owner. Yet, sources have claimed that it will be at the expense of his newspaper, The Washington Post.
Dan Snyder is the current owner of the Washington-based NFL team and has been embroiled in controversy for much of the last few months. Conversely, Bezos is seeking an avenue to sell the Washington Post to then purchase the Washington Commanders. However, the report suggests that could be easier said than done.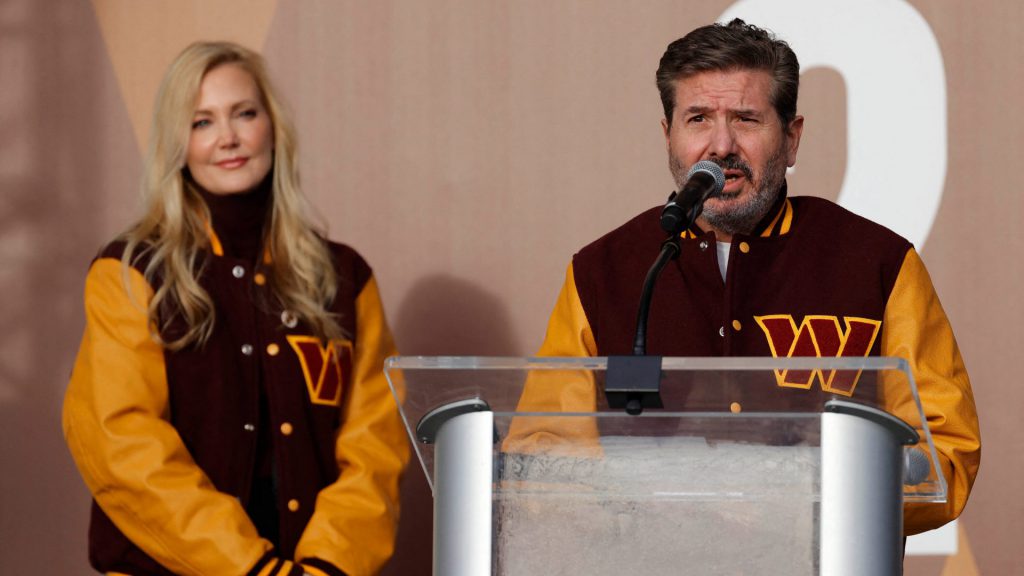 The New York Post adds that it was the Washington Post that initially uncovered the "toxic management culture," of Snyder's Commanders. A development that initiated investigations into workplace conduct that forced Snyder's sale. The report notes that Bezos fears that Snyder's ill-regard for the story could keep him from selling to the Amazon owner.
Moreover, the report notes the belief of some that Snyder blames Bezos's hard stance against the NFL owner in an attempt to instigate a sale of the team. Alternatively, fears have been looming at the Washington Post over reported layoffs, with Bezos privately telling sources he has no plans to sell the paper. Still, the New York Post has noted two anonymous sources claiming to have heard the paper is for sale.