SHIB, DOGE & BTC Among Most Undervalued Crypto While BNB Remains Overvalued
Even though the cryptocurrency industry started out with just Bitcoin [BTC], it is currently home to thousands of assets. This includes meme coins like Shiba Inu [SHIB], Dogecoin [DOGE], and others as well. Bitcoin, however, continues to thrive as the largest valued cryptocurrency. While several steer away from the asset considering its price, on-chain analytics firm Santiment highlighted how BTC is actually undervalued.
According to Santiment, SHIB, DOGE, BTC, Ethereum [ETH], XRP, Cardano [ADA], Polygon [MATIC], Uniswap [UNI], as well as Chainlink [LINK] fall under the undervalued category. This means these assets are priced cheaper than they are supposed to be. Binance's native cryptocurrency BNB, on the other hand, is overvalued.
The on-chain analytics firm employed the MVRV Ratio to check the status of these assets. The MVRV ratio determines whether a specific coin is undervalued or overvalued. It is thought to be expensive when the ratio is in the red zone, or above 3.7, and inexpensive when it is in the green zone, or below 1.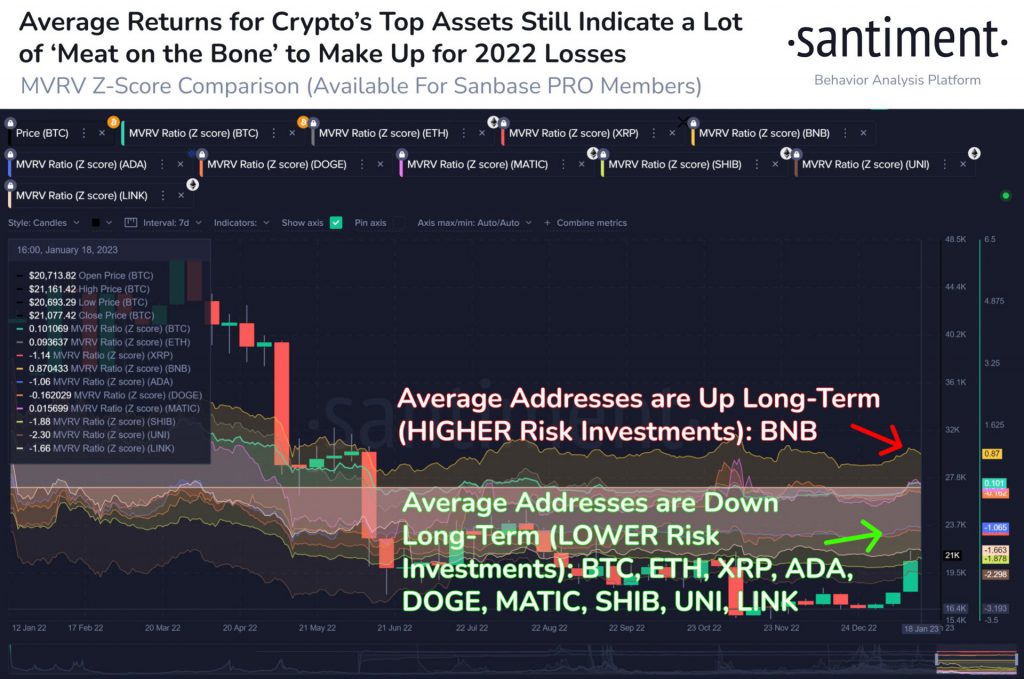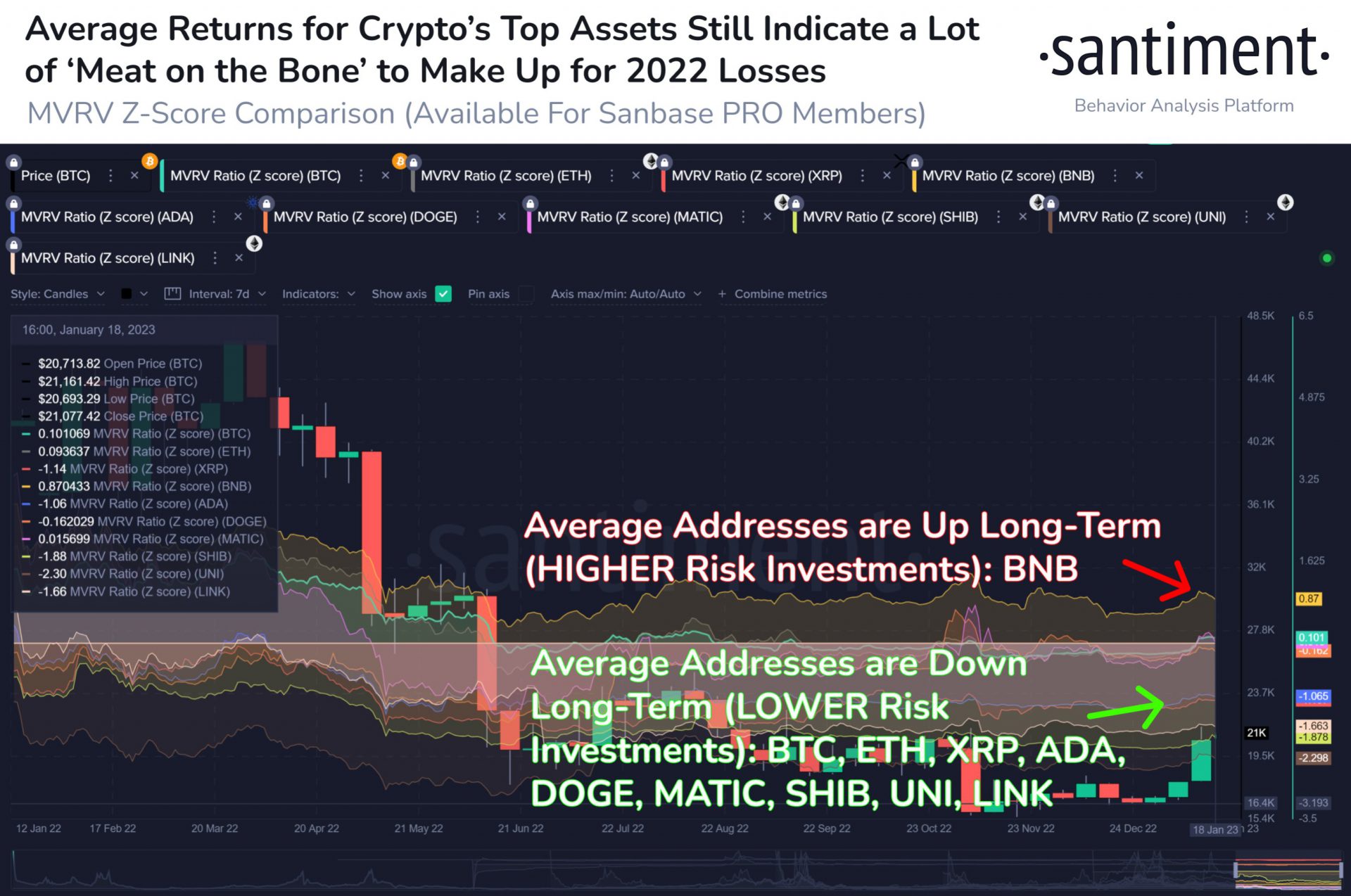 As seen in the chart, the MVRV ratio of Bitcoin was at 0.101. SHIB and DOGE recorded their MVRV ratios at -1.878 and -0.162 respectively. It should be noted that SHIB, DOGE, and the others on the list were all way below 1. BNB's ratio was at 0.870 which is the closest to 1.
Here's how much these cryptocurrencies are currently priced at
Earlier this week, Bitcoin hit a high of $21,564.50 which is its highest level since November 2022. At press time, the cryptocurrency was trading for $20,994.36. With the asset being undervalued, Bitcoin is currently selling at a discounted price.
Dogecoin continues to trade for $0.08123 with a dainty drop of 0.22%. Polygon was also dropping by 0.14% and was trading for $0.9485 at press time. The others on the list were seen pocketing minimal yet notable gains.
Shiba Inu for instance, was up by 1.48% which further pushed its value to $0.00001143. XRP was priced at $0.388 with a 1.51% daily rise. Cardano with a 1.71% increase was trying to get on par with XRP. Additionally, Binance Coin [BNB] which is touted to be overvalued was priced at $294.13 with a 1.05% surge in 24 hours.