SOL Rises Another 15% for Increase in Sixth Straight Session
SOL raised by another 15% today, marking its sixth straight session sporting an increase. The redemption of the token has been one of the most interesting narratives already arising in 2023. Moreover, Bitcoin.com noted a bullish sentiment positively impacting the tokens' price movement.
The recent gains of 15% propelled the token to its highest price point since December 15th. The sentiment for the token has continued to take a bullish direction in the early days of the new year. Furthermore, today saw Cardano also in green, reaching a one-week high.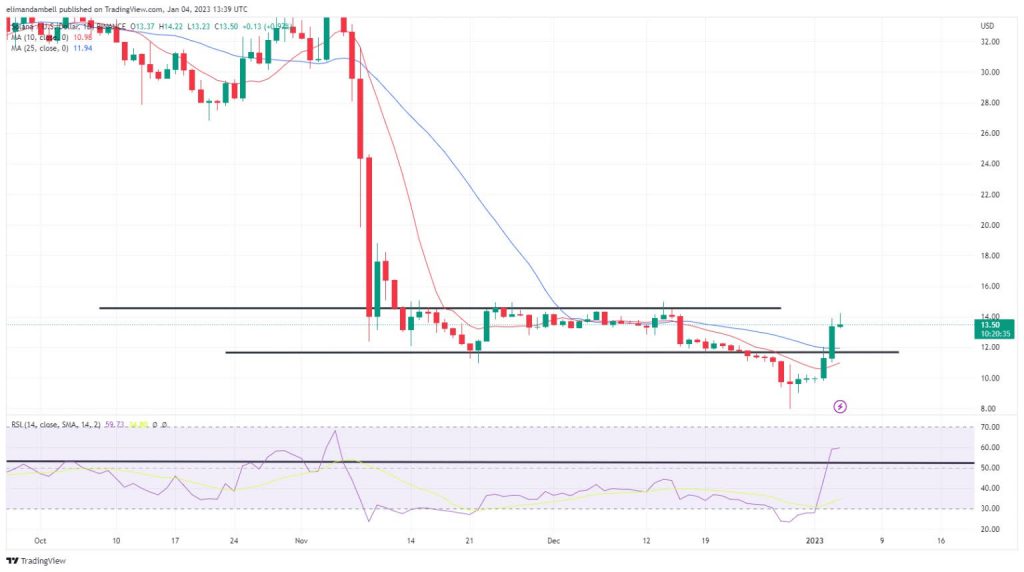 Solana Continues a Steady Trend Upward
The year's crypto winter has taken a toll on seemingly every aspect of the industry. From investors to exchanges, no one has been safe from the uncertainties of the market. One of the more directly impacted was Solana.
The blockchain undoubtedly had a tumultuous year, to say the least, being consistently viewed as a dark spot of 2022. Now, however, just a few days into the new year and it appears as though prospects for the native token are looking up. Subsequently, the platform's token has seen an increase in today's trading session.
It was reported first by Bitcoin.com that SOL had seen a 15% increase today. That development marked what was the sixth straight increase for the token. The publication specifically stated that SOL/USD reached $14.10 today, less than 24 hours following a low of $11.83.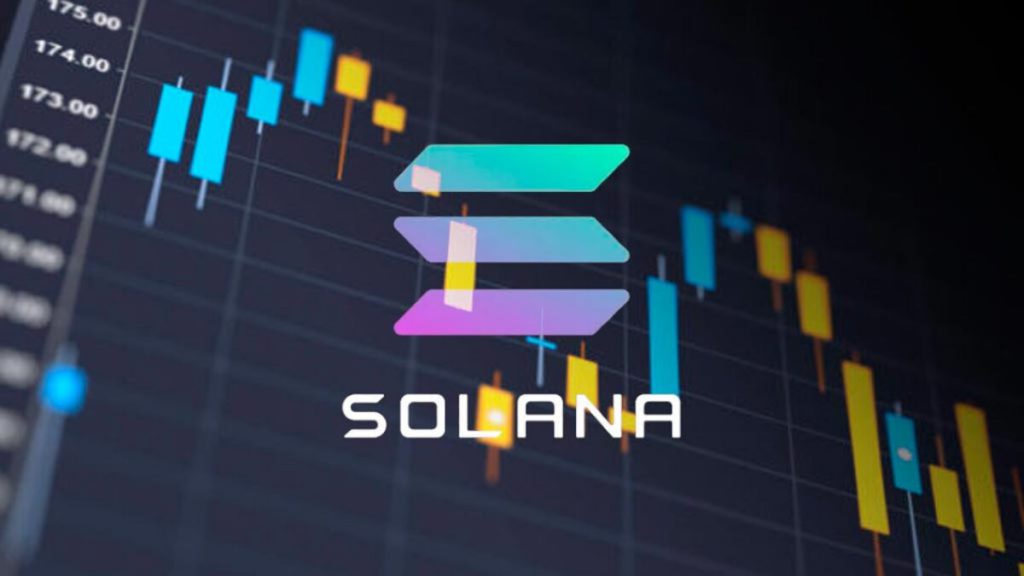 That rally saw the token reach its highest point since December 15th, according to the same data. At that point, it "collided with a resistance level of $14.50." Additionally, the data shows that the Wednesday increase came as Solana's SOL moved beyond a Ceiling of 53.000 on the relative strength index (RSI).
Bitcoin.com additionally states that the index was tracked at 59.79, which would quantify as its strongest showing since early November of 2022. Conclusively, the same report predicted that Bulls in Solana are likely to continue attempts to break through the ceiling of $14.50 in the next few days.