AAVE Launches the Much-awaited Stablecoin GHO on Ethereum Testnet
Aave Companies, the company that created AAVE, posted the request for its decentralized stablecoin on July 7. The AAVE DAO approved the DeFi protocol AAVE's proposal on July 31, 2022, to create the algorithmic stablecoin GHO. With 99.99% favorable votes, the proposal received the green light from the DAO.
According to the details from one of their recent tweets, AAVE's GHO stablecoin is finally deployed on Ethereum's Goerli testnet. The team also released the GHO code to the public on GitHub and invited users to find any bugs.
Read more: Shiba Inu Holders Can Pay For Tuition With SHIB, Thanks to New Collaboration
"Stablecoins are the backbone of the crypto economy and their usage will continue to grow as more people realize that non-custodial and smart contract-based systems bring unprecedented certainty and transparency into global finance, resulting in greater adoption," said CEO Stani Kulechov.
What is the goal behind GHO?
GHO will be a decentralized stablecoin available on the Ethereum mainnet. Users must deposit collateral at a particular ratio to mint GHO in order to borrow it. The user's GHO will be burned by the protocol once they have paid back a borrowed position.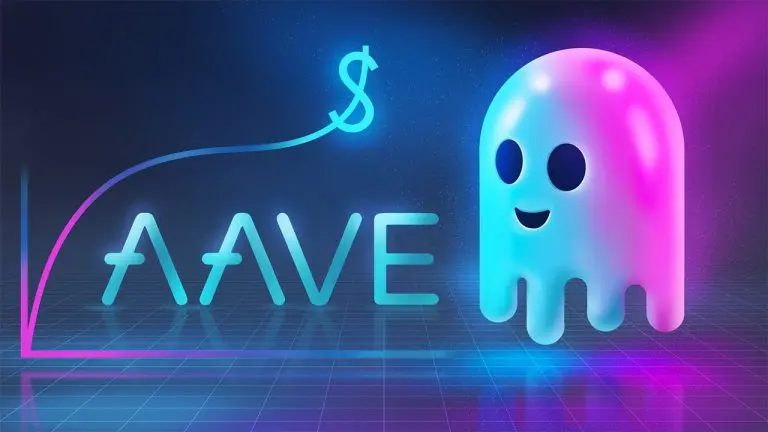 In conclusion, GHO will be over-collateralized by a variety of assets and decentralized. It will be supported by various types of collateral that are reachable through the AAVE protocol. The team predicts that GHO will have low transaction costs on L2s.
Read more: How To Interpret Tokenomics Before You "Ape In" — A Beginners Guide
According to the details, the stablecoin is presently under audit by Certora and has already been audited by SigmaPrime, ABDK, and Open Zeppelin.