Is ChatGPT Plagiarism Free?
The hype and hoopla associated with ChatGPT are far from cooling down. With every passing day, people are getting more intrigued by this AI bot. Data from Google Trends showed that interest over time w.r.t. the search term ChatGPT has steeply inclined. With a reading of 100 at press time, the trend's reading its peak.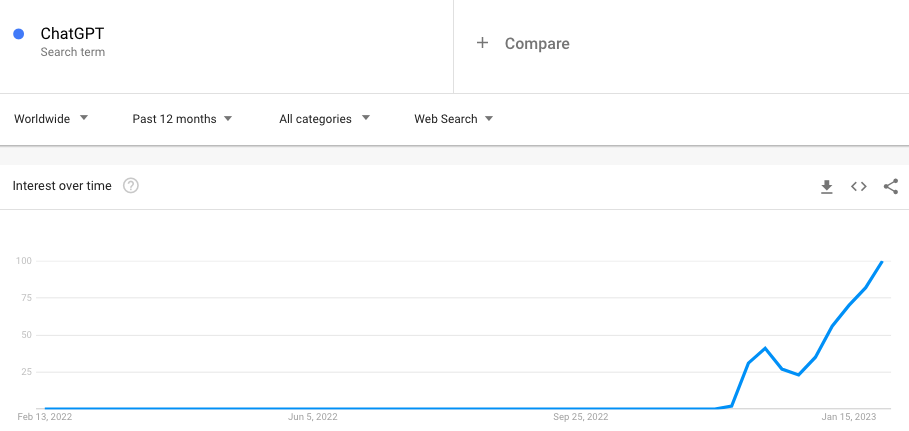 Also Read: How To Make Money Using ChatGPT
Leaving aside Google, discussions have been going on social media platforms. On Wednesday, 'ChatGPT' was a trending 'technology' topic on Twitter, affirming the same.

People from the space have been tossing questions left, right, and center about ChatGPT. Now, it's known that the chatbot has been assisting people with content creation. Resultantly, one of the most buzzing questions at the moment is whether or not its responses are plagiarism free. So, in this article, we will be assessing the same.
Also Read: How to Jailbreak ChatGPT?
ChatGPT and plagiarism: All you need to know
Plagiarism checks help in determining if text sets are copied or not. Basically, it is a litmus test of the originality of the content. A recent analysis by PC Guide pointed out that a few reports suggested that ChatGPT-derived text scored "as low as 5% for plagiarism" when tested.
Usually, usually readings below 15% to 20% are acceptable in submissions. On the other hand, a number greater than 25% is considered to be highly plagiarized.
Even though ChatGPT steers clear of plagiarism, its produced text, at times, has re-used phrases within it, raising question marks. Nevertheless, the 5% reading on detectors suggests that there's not much to worry about at the moment.
Additionally, several other reports have highlighted that the platform does not directly reference any material. Thus, the odds of heavy plagiarism are quite slim. Furthermore, citing a December report on AI and plagiarism, a recent NPR article revealed,
"OpenAI… has signaled a commitment to preventing AI plagiarism and other nefarious applications."
People from the space have acknowledged the same and have already welcomed ChatGPT's "original and authentic" content with open arms.
Also Read: ChatGPT Clears US Medical Licensing Exam
Nevertheless, skepticism still prevails. The New York University professors have outrightly asked students not to use ChatGPT for their assignments and submissions to prevent plagiarism. Additionally, Seattle Public Schools and Los Angeles Unified School District also imposed restrictions on the use of OpenAI's bot in December.