VeChain Price Prediction: How High Can It Go In 2023?
VeChain is among the top-performing cryptocurrencies in 2023, as its price has doubled since the start of January. The cryptocurrency is attracting bullish sentiment as the network is expanding further. In this article, we will highlight the price prediction for VeChain in 2023.
Also Read: VeChain Spikes Double Digits: Skyrockets to $0.03 After a 100% Rise in 2023
VeChain: How High Can It Go In 2023?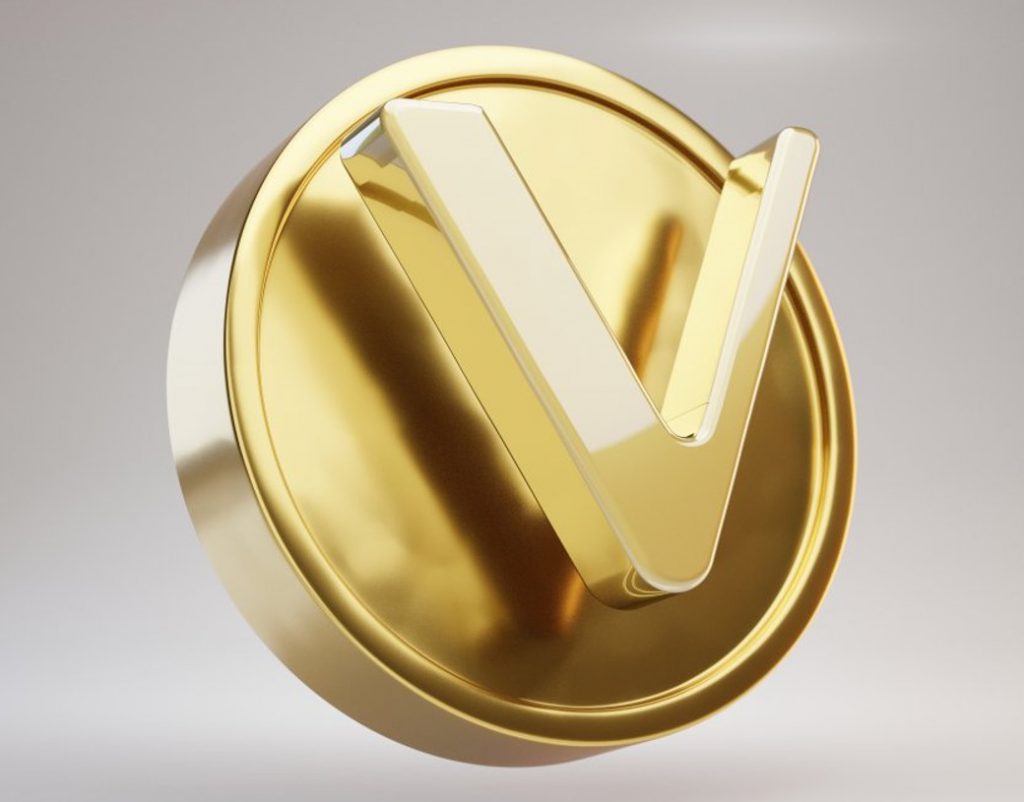 VeChain is seen as a prime investment this year as it's releasing sustainable developments that could scale its price up. The blockchain will enter the Web3 and NFT spheres called The HiVe and the event is scheduled for Mar. 4, 2023. Two notable speakers will grace the event as it gears up to collaborate with the industry's Web3 players.
In addition, VeChain rolled out its decentralized cryptocurrency wallet on Monday, called VeWorld Wallet. The wallet allows users to fulfill a host of features while utilizing a ledger hardware device. Read here to know more details about how to use and download VeWorld Wallet securely.
Considering all these developments, price forecasting and analytics firm Changelly painted a rosy 2023 price prediction for VeChain. According to Changelly, VeChain could reach a high of $0.052 by December 2023, with an average trading price of $0.044. That's an uptick of around 71% from its current price of $0.030.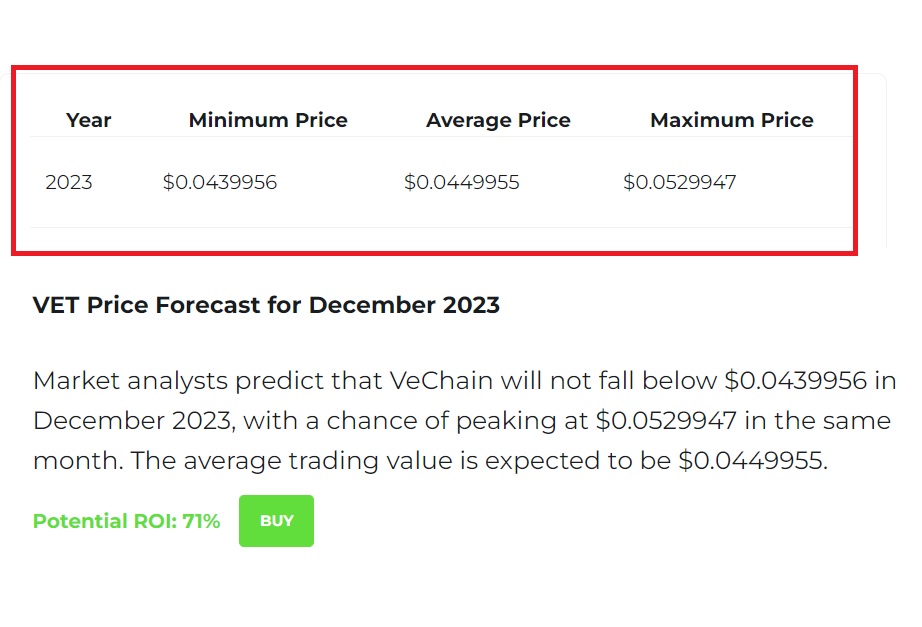 "VeChain will not fall below $0.0439956 in December 2023, with a chance of peaking at $0.0529947 in the same month. The average trading value is expected to be $0.0449955," predicted Changelly.
At press time, the asset was trading at $0.0294 and was down 6% in the 24-hour day trade. However, it is down 89.54% from its all-time high of $0.28, which it reached in April 2021.