We Asked ChatGPT What It Thinks About the VeChain Community
The VeChain network is actively engaging with its community. Despite several ups and downs, VeChain managed to hold on strong and has been rallying since the start of January 2023. We asked ChatGPT what it thinks about the VeChain community, and the AI bot responded by hailing its vision and mission.
Also Read: Whale Activity Surges in Cardano, Sandbox & Decentraland
ChatGPT: What Does The AI Bot Think About The VeChain Community?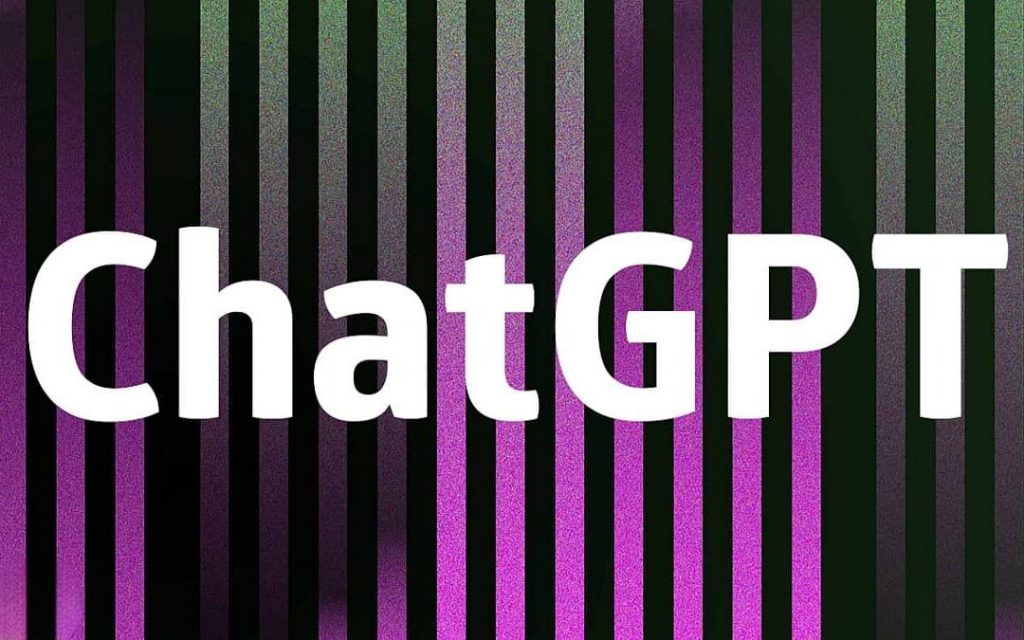 ChatGPT praised the VeChain community by calling them a bunch of investors who are "active and engaged." The AI bot also stated that the VET community fosters the blockchain with various initiatives and encourages the adoption of the technology by new investors. The bot also revealed that the community firmly believes in the ecosystem and the potential breakthrough of blockchain technology.
Also Read: VeChain Spikes Double Digits: Skyrockets to $0.03 After a 100% Rise in 2023
Here's what ChatGPT has to say about the VeChain community.
"The VeChain community is known for being active and engaged. There are various online forums and social media channels where members discuss VeChain-related topics and offer support to each other.
Moreover, the VeChain Foundation, the organization behind the VeChain blockchain, has been actively fostering the community through various initiatives. The Foundation has provided resources and support to developers building on the VeChain platform. It has also launched programs to encourage the adoption of the technology in various industries.
Overall, the VeChain community appears to be a vibrant and supportive ecosystem that is passionate about the potential of blockchain technology and its applications in various industries."
Also Read: When Will VeChain Reach $1?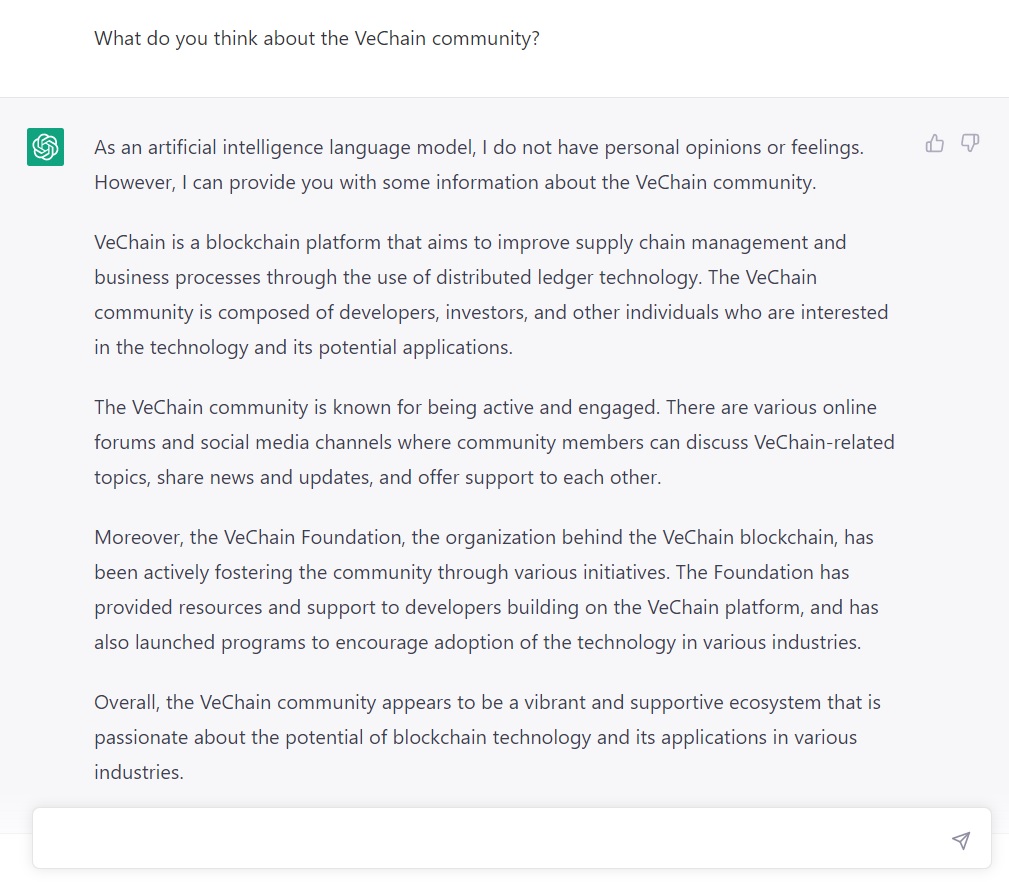 At press time, VeChain was trading at $0.030 and is up 3.4% in the 24-hour day trade. However, it is down 89.18% from its all-time high of $0.28, which it reached in April 2021.