When Will Bitcoin Breach Its All-Time High of $69,044?
Bitcoin reached its all-time high of $69,044 in November 2021 as the markets rallied during the bull run. However, as the bear markets pulled its price down, investors faced losses in 2022. Despite a rally in 2023, Bitcoin is down 65% from its ATH. In this article, we will highlight when BTC could breach its ATH and move further in the indices.
Also Read: Bitcoin To Reach $50,000 by May 2023? 'Numbers Could Get Big Fast' Claims Analyst
Bitcoin: here's when BTC could breach its ATH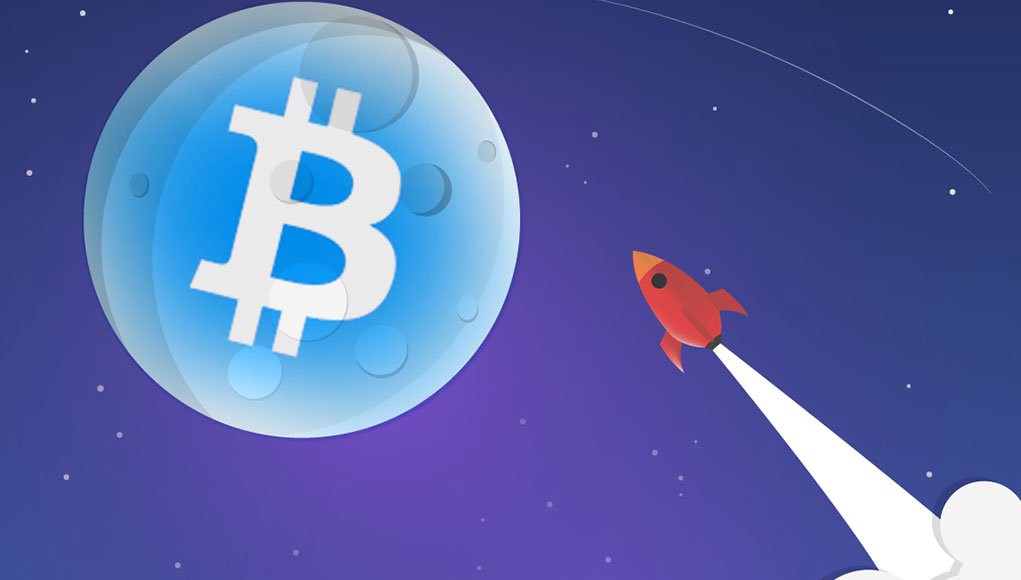 Bitcoin reached a high of $24,500 in February 2023, and it is looking to climb above the $25,000 mark. A push above $25K may allow Bitcoin to reach $30,000 before it undergoes a correction.
The Finder's panel of experts predicted that Bitcoin could breach its all-time high of $69,044 in the next two years. According to their prediction, BTC will claim a new ATH in 2025, and the present moment can be the perfect time to accumulate the digital asset.
Bitcoin will reach a new all-time high of $77,492 in 2025, predicts the Finder's panel of cryptocurrency experts.
Also Read: Bitcoin, Ethereum Price Prediction: Will FOMC Bring Another Fall?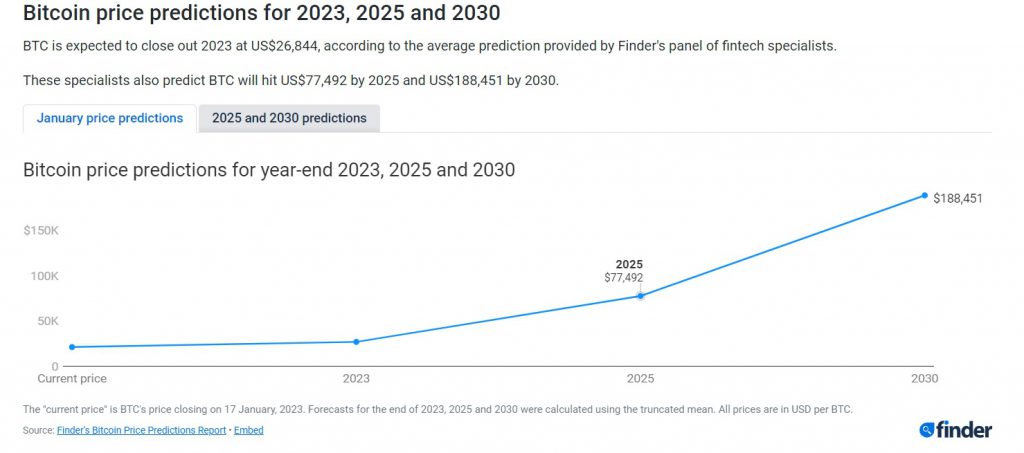 The panel also predicts that BTC could end 2023 at $26,844. That's an uptick of nearly 10% from its current level of $24,376.
Josh Fraser, the co-founder of Origin Protocol, claims that BTC could reach $500,000 if its adoption emulates gold's growth. "It will take us a while to climb back to all-time highs. At the end of the day, Bitcoin is inevitable, and adoption at a similar level to gold would bring the asset to a price of $500,000," he said.
Also Read: 13 Years Ago Investor Sold 160 Bitcoins for 48 Cents at $0.0003