A Polygon Fork of Uniswap May Save You Money on Gas Fees
Uniswap enjoys a fair share of popularity in the DEX realm. However, a DEX called QuickSwap is making the rounds. Decentralized exchanges (DEX) have gained popularity in the cryptocurrency community, as they are easy to use without the requirement of any KYC or sign-up. Now, a Polygon Fork of Uniswap could save traders money on gas fees.
DEX Are Great — Gas Fees, Not So Much
As interest in more decentralized control over trading and finance grows in the DeFi sector, DEXs have also been becoming more popular. Exchanges can come with lengthy processes to onboard and offboard fiat, while one can quickly send some ETH to a DEX and get started trading right away. During peak times, popular blockchain networks can be backlogged in transactions, leading to longer processing times and higher gas fees. Now, there is a Polygon fork combined with Uniswap that is seeking to solve these issues.
A Uniswap Alternative?
QuickSwap is a decentralized Layer-2 application based on the Polygon chain that allows users to swap ERC-20 tokens. The platform was founded in 2020 by Sameep Singhania. What makes QuickSwap unique is that it is also permissionless, allowing users to launch a new pool.
Also read: Crypto․com Suspends US Dollar Transfers via Silvergate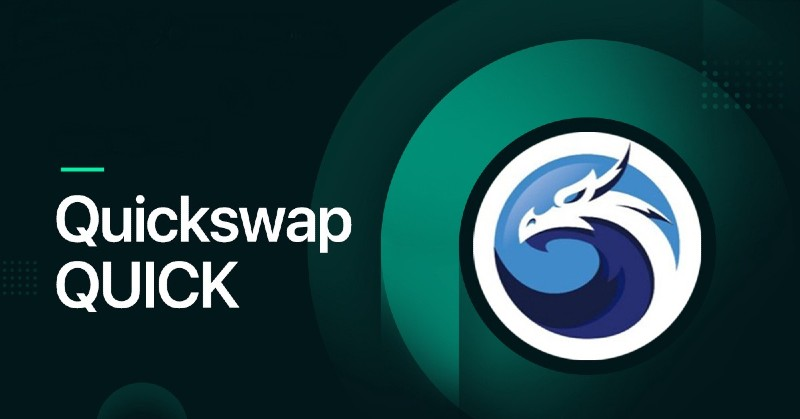 QuickSwap and its AMM model
The swap process on the Polygon fork is carried out using an automated market maker (AMM) model. Users can trade almost any ERC-20 token without the necessity of an order book. Even though it is similar to Uniswap, Uniswap is Layer-1 Ethereum blockchain-based, and Quickswap is Layer-2 Polygon-based.
Traders can efficiently use the service as a Uniswap alternative. Users can enjoy almost zero gas fees and high transaction speeds on Quickswap, thanks to the Polygon network. It even has a native token called QUICK.