Binance's CZ Speculates a Coordinated Effort to Shut Down Crypto-Friendly Banks is in Play
2022 witnessed it all. From the catastrophic fall of Terra in May to the fall of FTX in November 2022, the cryptocurrency realm went through a slew of unfortunate events. However, 2023 kicked off on a positive note with the prices of assets rising. Unfortunately, the banking realm took a hit with the fall of Silvergate Bank. The issues also escalated with the recent downfall of the Silicon Valley bank.
Also read: Shiba Inu: Shibarium Blockchain Beta Now Live
The downfall of the cryptocurrency behemoths in 2022 also alerted global regulators, who began their scrutiny in 2023. Perhaps notable cryptocurrency personalities, including the CEO of one of the largest cryptocurrency exchanges, Binance, have spoken about their speculations on the recent events that have been happening.
Changpeng Zhao, aka CZ, recently put out a tweet highlighting the recent shutdown of cryptocurrency-friendly banks.
Also read: Bank of England to Place Silicon Valley Bank UK into Insolvency Procedure
CZ says crypto-friendly banks are being shut down
CZ speculates that it feels like there's a coordinated effort to shut down crypto-friendly banks. The tweet is a follow-up to the recent downfall of two of the cryptocurrency-friendly banks, Silvergate and Silicon Valley Bank. These two banks had a significant relationship with some of the most prominent cryptocurrency giants. However, the relationship has taken a toll as the banks are no longer in play to provide their services to these cryptocurrency businesses.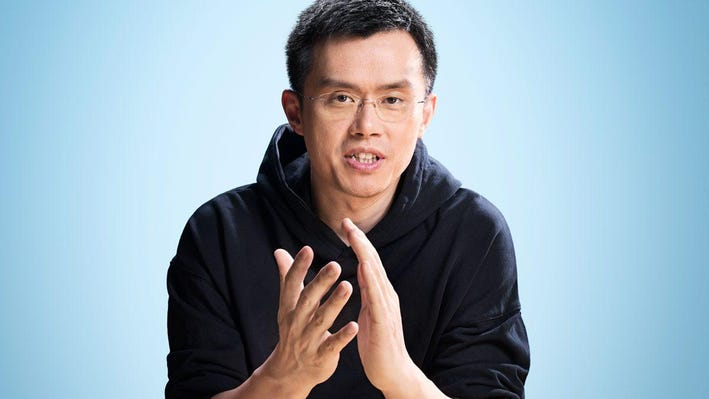 Perhaps CZ also highlighted the result of this speculative shutdown of cryptocurrency-friendly banks. He mentioned in his tweet that the banks might be shut down, but the blockchains are still up and running.
Also read: Here's How Circle USDC's Relationship with Silicon Valley Bank Led to the Current Chaos
One Twitter user commented on the tweet, stating that it's time to stay united and that only CZ can lead the cryptocurrency community out of this darkness.
However, CZ mentioned that there is no necessity for leaders in a decentralized ecosystem, and he also stressed the fact that it works better without a leader.