Discord to Revolutionize the Platform with OpenAI's ChatGPT Technology
ChatGPT and AI technology have been getting extremely popular in 2023. With ChatGPT emerging as one of the most popular consumer applications, other industry giants are eyeing the technology behind it.
Discord, one of the most popular instant messaging social platforms, is diving into the AI realm. The instant messaging social platform has recently unveiled eight AI tools and applications that will be available on every Discord server at an AI virtual event.
Also read: Crypto.com Takes a Hit: Maintaining Fiat On-Ramps in a Crypto Banking Crisis
Even though a majority of these apps should be manually added, the platform is working on implementing the technology behind the popular "ChatGPT."
Discord to power Clyde with ChatGPT technology
Clyde is the existing bot that will be powered by ChatGPT technology and work more or less similarly to that of the AI bot. Similar to ChatGPT, users will be able to ask Clyde for any queries, and they will receive a prompt reply to the question within seconds.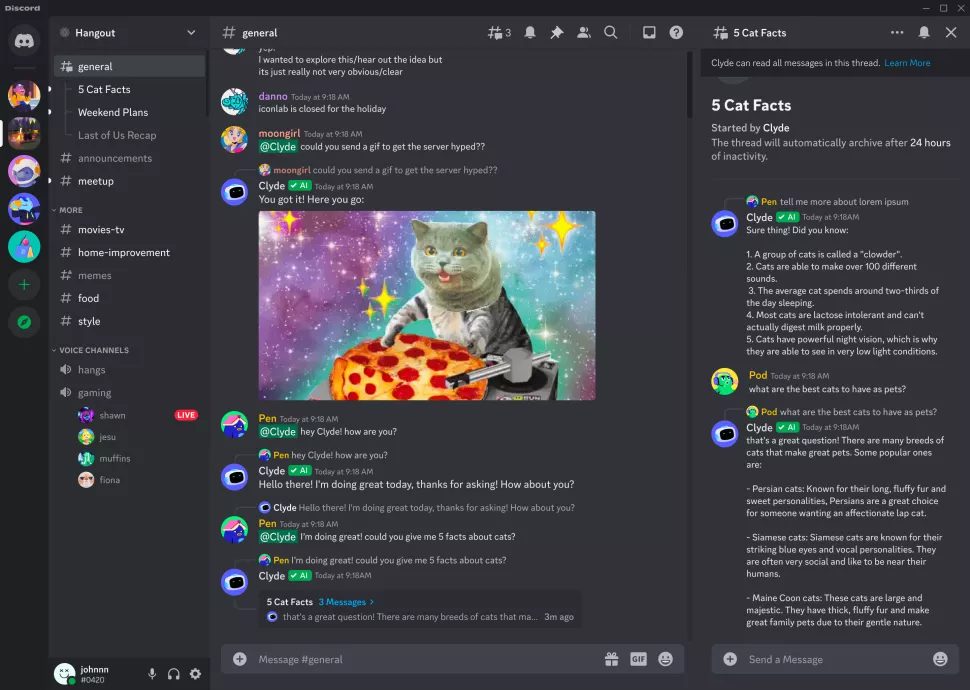 Also read: Shiba Inu Burn Rate Spikes by 27954.22%, 2.05 Billion SHIB Sent to Dead Wallets
Discord is also diving deep into some of the other AI tools that were unveiled at the event. The Automod tool, which is already part of the platform, is also getting upgrades. Some of the other AI developments include a collaborative whiteboard app, an avatar-remix bot, a safety and research-focused bot called "Anthropic," and a tutor bot for students called "Juni."