Dogecoin (DOGE) Sees Price Fall 6% with Recovery Measures Providing Optimism
The entire crypto industry has responded negatively to the Silvergate bank dilemma. Yet, as crisis abounds, and Dogecoin (DOGE) follows the market with a price fall of 6%, recovery measures are showing optimistic sentiments according to one analyst.
Crypto Slate reported that the industry's market cap fell by an astounding $51 billion over the last 24 hours. Subsequently, amidst the industry's fearful response, the original meme coin has fallen to its lowest levels since the start of the year.
DOGE Falls Alongside Market Downturn
Dogecoin (DOGE) has seen its price fall 6% amidst the overall market downturn today but could be signaling recovery measures that indicate optimism is warranted. Specifically, the events of March 3rd have shown the DOGE charts signifying a massive red candle.
However, the development is an industry-wide downturn, with Bitcoin falling below $22,000 to its 16-day low. The situation seems connected to market weakness derived from headlines surrounding the crisis within Silvergate Bank. Although, Dogecoin could show signs of turning things around.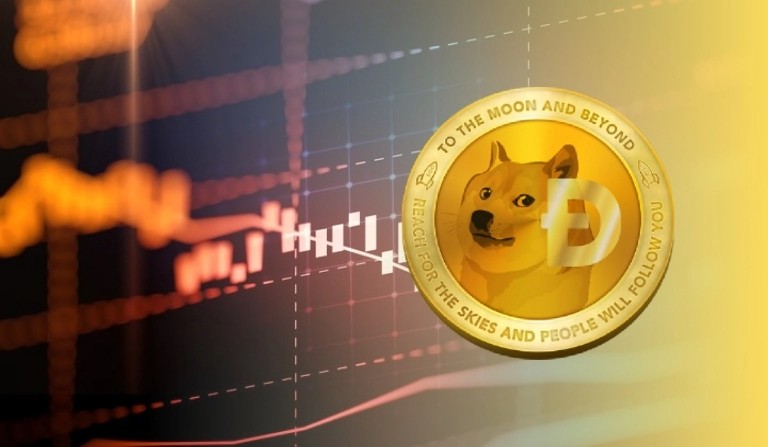 U.Today reported that, due to the bearish developments, Dogecoin fall from $0.08 to a low of $0.0732 today. Yet, buyers saved the meme coin, as DOGE met its support level, and its price rebounded. Thereafter, showing three green fou-hourly candles in its chart.
Moreover, data from IntoTheBlock crypt analyst, Ali Martinez, 44,100 addresses purchased a total of 34.38 billion DOGE at the $0.075 demand wall. That range proved to be its most significant, with the report noting that the next support is in the $0.071 to $0.0738 range.
At the tie of publication, Dogecoin is currently sitting at $0.07634, having fallen 5.22%. Alternatively, the trading volume of the meme coin is up more than 135%, as investors are likely seeking gains in the volatility.