FTX's European Arm Rolls Out Website To Facilitate Withdrawals
The focus of the cryptocurrency industry moved on from the FTX crash to the banking crisis in 2023. However, users whose funds were stuck in the defunct exchange were still living in anxiety. Bringing some respite to these investors, the European arm of FTX, FTX EU rolled out a website that will allow its European customers to put forth withdrawal requests.
FTX EU garnered a regulatory green signal from the Cyprus securities regulator in March 2022. This was about seven months before the SBF-led exchange's collapse in November. FTX Europe's headquarters were in Switzerland.
According to recent reports, the Cyprus Securities and Exchange Commission allegedly authorized the new website domain name https://ftxeurope.eu/. The new domain will be focused on returning user funds as opposed to offering trading services.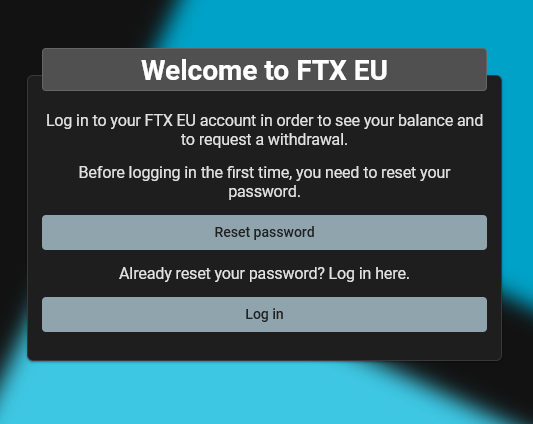 Elaborating on its latest domain, FTX Europe further said,
"Please be informed that our new domain, www.ftxeurope.eu, has been approved by our regulator CySEC as you have identified well. The website will only be used for all FTX EU LTD clients to be able to claim their FIAT balances. There will be no services or products offered via this website."
Several, however, pointed out that this might have a great impact on its clients. Considering the entity was set up only in March 2022, the number of users entailed was quite low when compared to other nations. The firm operated for a relatively brief period of time in the region. The Cyprus regulator urged the firm to shut shop on Nov. 9, 2022, just two days before FTX filed for bankruptcy.
Here's how FTX Japan's withdrawal initiative ended
This isn't the first withdrawal website set up by the exchange. Constant pressure from regulators pushed FTX Japan to fix things. In February 2023, the exchange's Japanese subsidiary allowed users to withdraw funds. Additionally, a total of $50 million worth of withdrawals occurred through the program.