Shiba Inu, Bone, Leash Grab Top-10 Spot: Report
The weekend was devoid of price action. Bitcoin continued consolidating around $28k, while most other altcoins remained rangebound. During the Asian trading hours on Monday, March 27, the global crypto market cap was up by a mere 0.8% and reflected a value of $1.16 trillion.
As far as the Shiba network triplets—SHIB, LEASH, and BONE—are considered, only the leader was trading in the green, while the others had borderline red numbers. At press time, Shiba Inu was up by 0.47% over the past 24 hours, while Doge-killer LEASH and Bone, ShibaSwap were down by 0.98% and 0.2% respectively.
Nevertheless, the Shiba Inu ecosystem coins' continue to put forward their best foot in the social game. A recent tweet from LunarCrush revealed that SHIB, BONE, and LEASH were all listed on the top 10 coins based on social engagements.
This metric gauges the depth of conversations within posts and indicates actively participating communities. As illustrated below, SHIB stood below BTC and MANA, occupying the third spot. LEASH and BONE ranked 7th and 8th respectively.
Also Read – Shiba Inu: The Rise From Memes to Millions
Whales continue pouncing on Shiba Inu
Leaving aside social statistics, SHIB remains on the radar of large market participants. Data from WhaleStats revealed that, SHIB was back on the top 10 by trading volume list among the 500 biggest Ethereum whales. This means whales are actively indulging in SHIB-related transactions.
Also Read: Shiba Inu Flips Chainlink to Become "Most Traded" Crypto
Furthermore, on the price front, Shiba Inu continues to consolidate within a narrow range. As illustrated below, it has been chiefly revolving in the price band between $0.00001002 and $0.00001095. Right above the same lies a strong resistance cluster, and only with adequate buy-pressure would SHIB be able to break past it.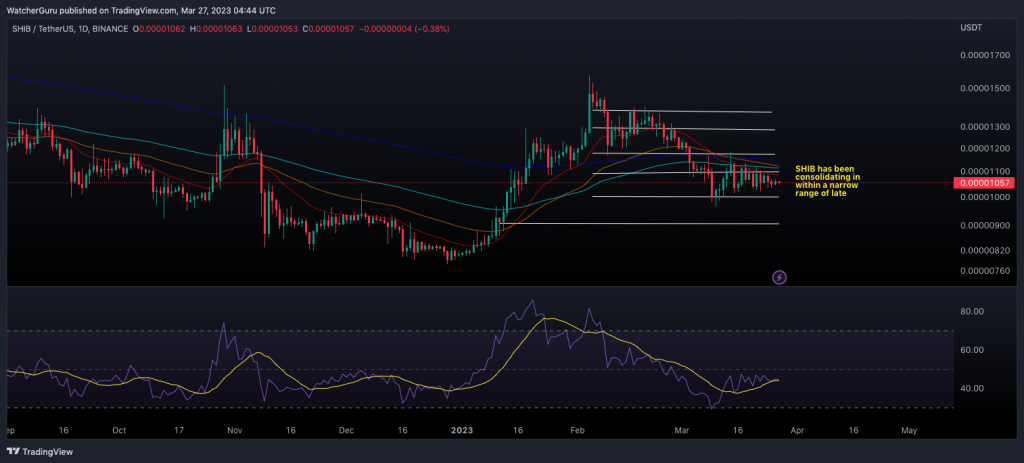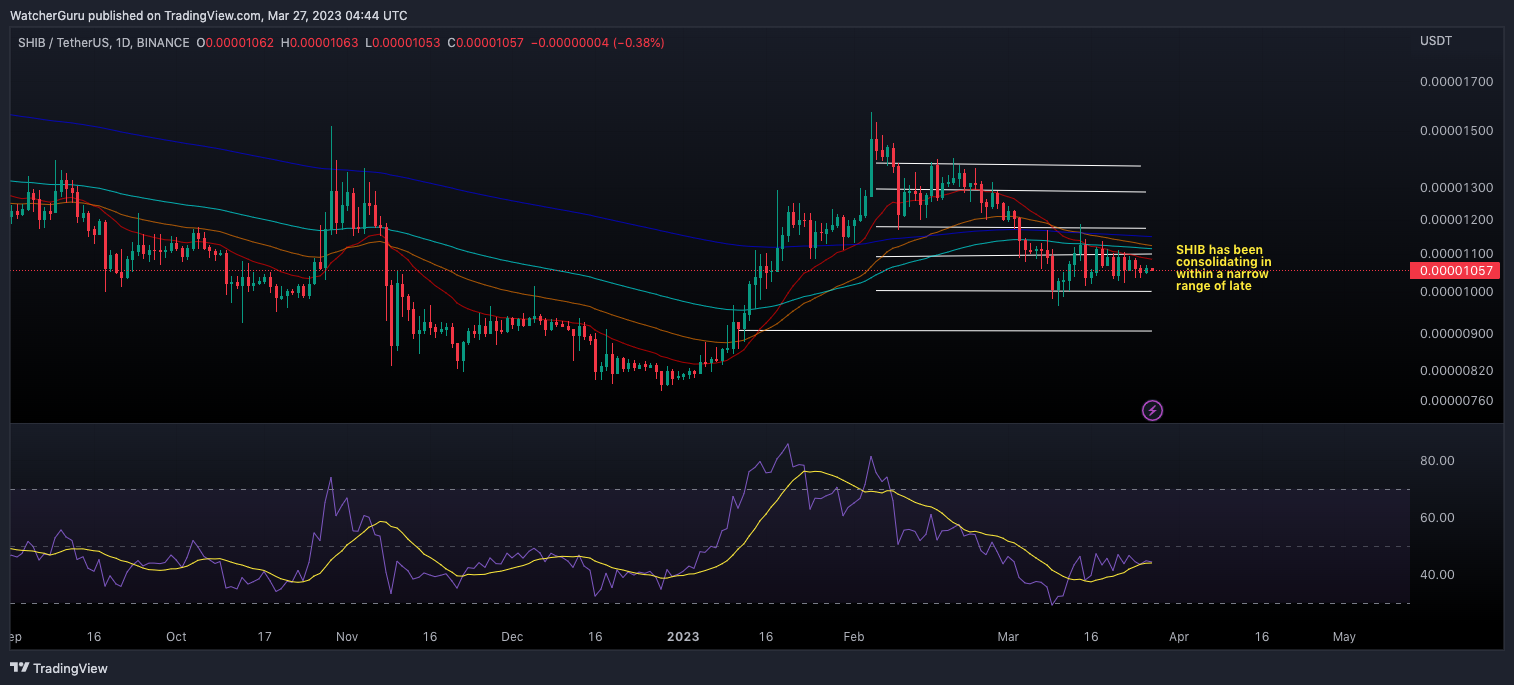 Also Read – Shiba Inu: Top Japanese Exchange To Start 'Handling' SHIB