Shiba Inu: Shibarium Price Prediction Following Beta Launch; How High can SHIB Climb?
The crypto market has seen a downturn following the Federal Reserve's warning of another potential interest rate hike. Yet, despite Shiba Inu having seen a small drop, and amidst the news of Shibarium seeing its beta launch this week, just how high can SHIB climb?
Over the past 24 hours, the meme coin has fallen just 1.5%, alongside the digital asset sector. Conversely, the long-awaited arrival of Shibarium should have an impact on the SHIB price, balancing out industry fears from macroeconomic developments.
Shibarium Preceeding a SHIB Price Pump?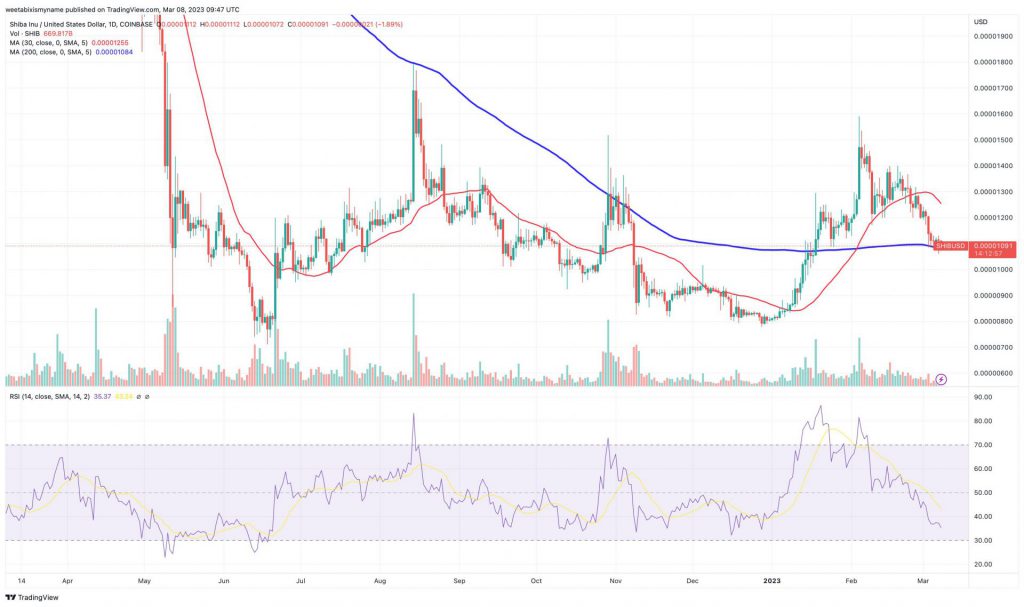 It is difficult to understate the impact that macroeconomic factors have on various economic industries. Subsequently, the digital asset sector is just as influenced by those developments as any. Leading to a small downturn, as the Federal Reserve has the economy bracing for more interest rate hikes and stubborn inflation rates.
Yet, amidst that bad news, Shiba Inu could benefit from the news of the impending Shibarium beta launch; but just how high can SHIB climb? Currently, it has fallen 1.5% in the past 24 hours and has shown to be more influenced by the negative news than the positive.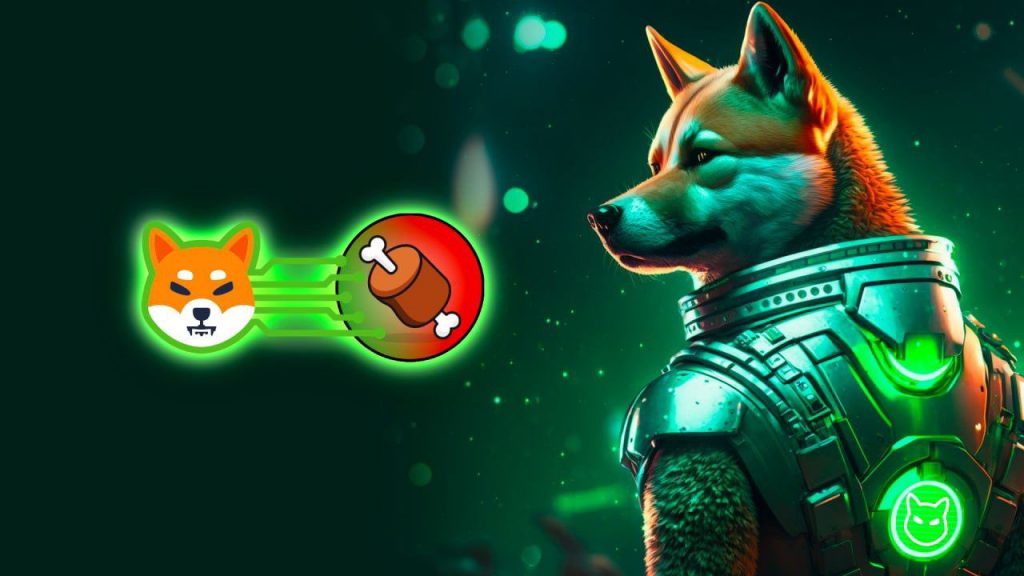 Moreover, the current price of $0.00001092 has shown a 9% drop in the past week. Additionally, it depicts a 24% drop in the last 30 days and a 35% drop since the start of 2023. Conversely, there is a reason for optimism to see how the trend maneuvers from today's Shibarium news.
Indicators show that SHIB is not far from reaching the bottom. Thus, a healthy rebound could be in store for the meme coin. Consequently, its relative strength index is nearly at 30, at which a rally could arise through it officially becoming oversold.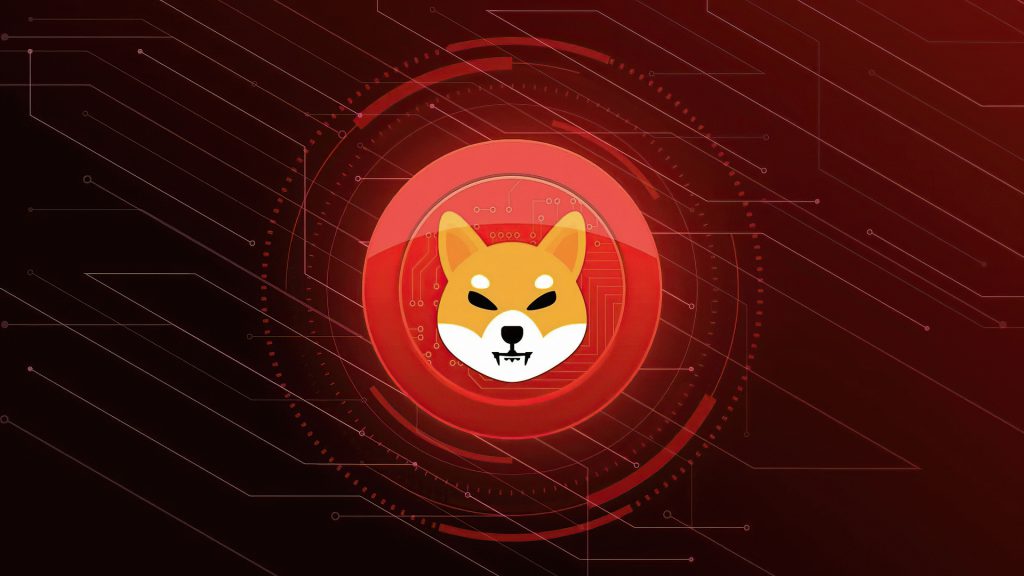 Similarly, SHIB's 30-day moving average has begun to fall and could fall under its 200-day average in a week or so. At that point, traders could expect the meme coin to start to reverse course upwards. Namely, due to the Shibarium news that occurred today.
It is impossible to overstate the value Shibairum has on the Shiba Inu ecosystem. Influencing SHIB transactions and overall increasing the perception of the token's legitimacy and standing in the DeFi industry. Subsequently, it should be vital for the price of Shiba Inu to begin that uptrend.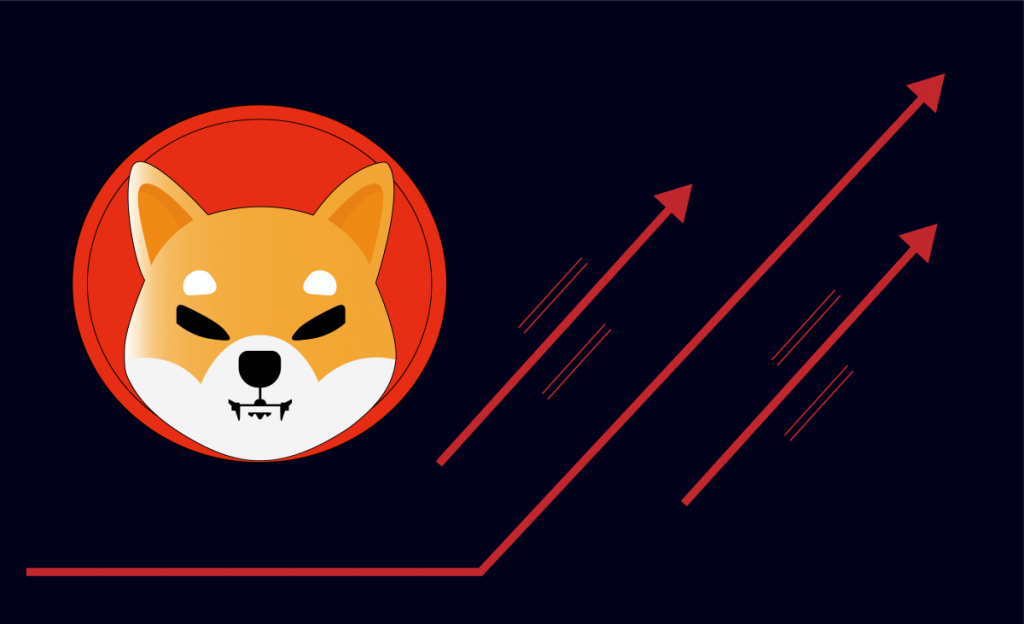 Conversely, Shiba Inu needs the news to have a positive effect, as the past few days have seen its fall more pronounced than other tokens. Specifically, Crypto News notes that whales have been ridding themselves of their SHIB holdings in recent weeks. In February, the biggest 500 ERC-20 addresses SHIB holdings have dropped 12.5%. However, whale SHIB holdings are still above where they were to start the year.
Conclusively, as whales have shown to have pushed the meme coin at higher prices, it is doubtful they'd sell to lose. Thus, the token may hold to its support level at $0.0000105. Consequently, as news of Shiba Inu's metaverse, and Shibarium's development, its suggested, year-high price prediction from Changelly stands at $0.0000162484. Moreover, that represents a 48% hump from its current standing.