Signature Bank: FDIC Reportedly Raises Demand for Buyers to Quit Crypto Business
Signature Bank was the third victim of the back-to-back bank collapses recently. The year 2023 has been ablaze with headlines about the unexpected shutdowns of some of the banking industry's titans. The likes of Silvergate Bank, Silicon Valley Bank, and Signature Bank have all bitten the dust. These three financial giants share a common characteristic: they are all known for their support of cryptocurrency businesses.
Also read: Ethereum: Shanghai Hard Fork Gets an Official Date
Barney Frank, a board member of the Signature Bank, earlier stated that the action was a very strong "anti-crypto message" by the authorities. Now, according to the latest news shared by two anonymous sources with Reuters, the Federal Deposit Insurance Corporation (FDIC) has asked the buyers of Signature Bank to stop doing business with cryptocurrency firms.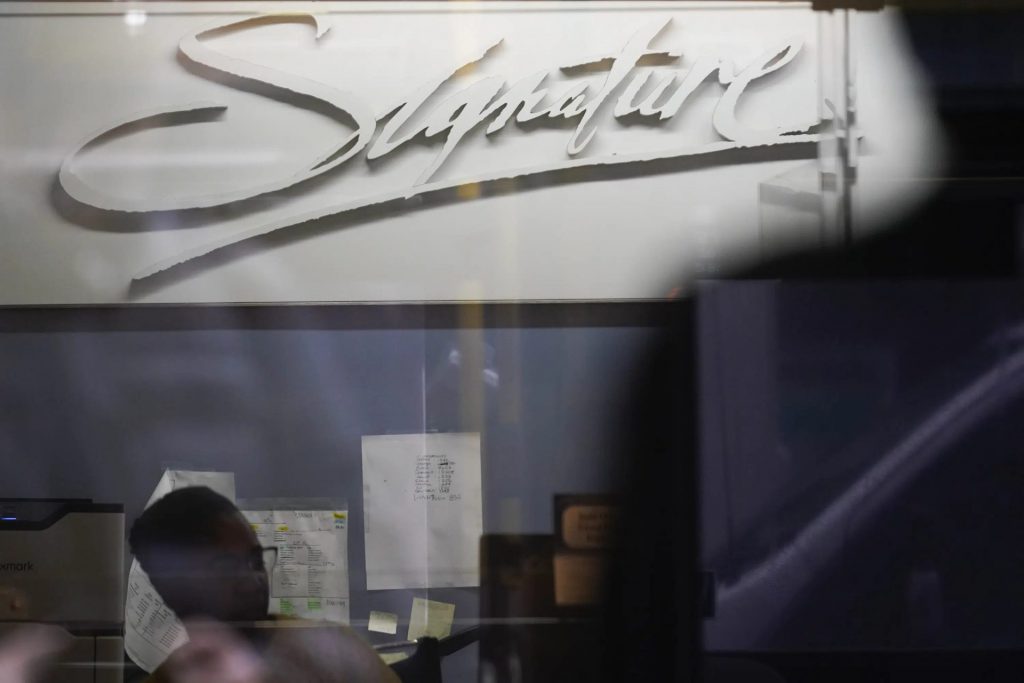 Is Signature Bank and other shutdowns part of an anti-crypto plan?
The reports, if proven true, will confirm the fact that the regulators brought down the bank as a part of their anti-crypto message. Frank's earlier statement was dismissed by the New York Department of Financial Services.
Also read: European Central Bank Raises Interest Rates by 50 BPS Amidst Banking Chaos
According to the Reuters report, bidders or potential buyers were asked to cut their ties with cryptocurrency businesses. The regulators' scrutiny tightened after the collapse of FTX and reached its peak in February. However, amidst all the turmoil, cryptocurrencies exhibited a positive run.