VeChain: Can VET Reach $0.1 in April 2023?
VeChain is trading at $0.023, up nearly 3% in the last 24 hours. The altcoin doubled in price from January to early March going from a low of $0.015 to a high of $0.032. VET retraced in price in March after a bearish period in February dropped its value to the $0.020 mark. The cryptocurrency is briefly recovering but it hasn't emulated its bullish performance from 2022.
Also Read: VeChain: VET Price Prediction for April 2023
VeChain: Will VET Reach $0.01 In April?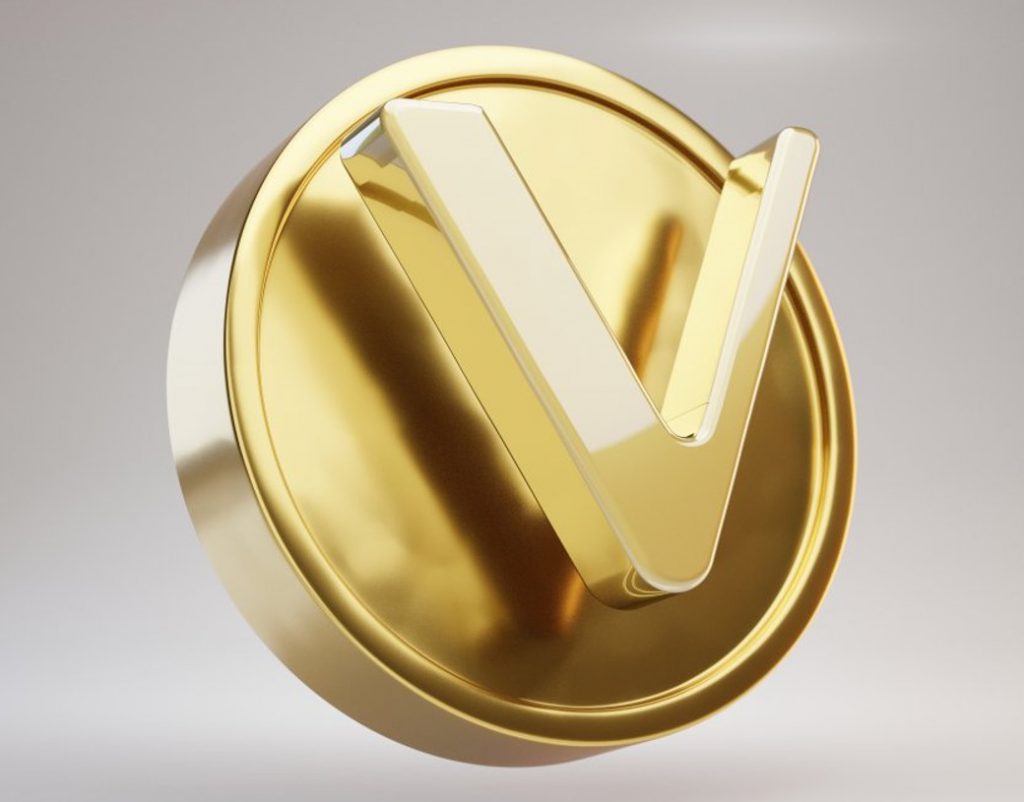 The VeChain Foundation is collaborating with various global firms to solve real-life problems using blockchain technology. CEO Sunny Lu recently unveiled disruptive solutions to transform Hong Kong's treasury as the region considers tapping into blockchain tech. You can read more details about it here.
Now that VeChain is in an expansion mode with partnerships with government authorities, the token is placing itself in a position of strength before the next bull run. However, the current market conditions have limited the growth of leading altcoins despite their collaborative efforts.
'Price Prediction', the on-chain metrics and forecasting firm has predicted that VeChain could reach a maximum high of $0.026 in April 2023. That's an uptick of nearly 15% from its current price of $0.023.
Also Read: VeChain Vs Cardano: Which Cryptocurrency Could Reach $1 First?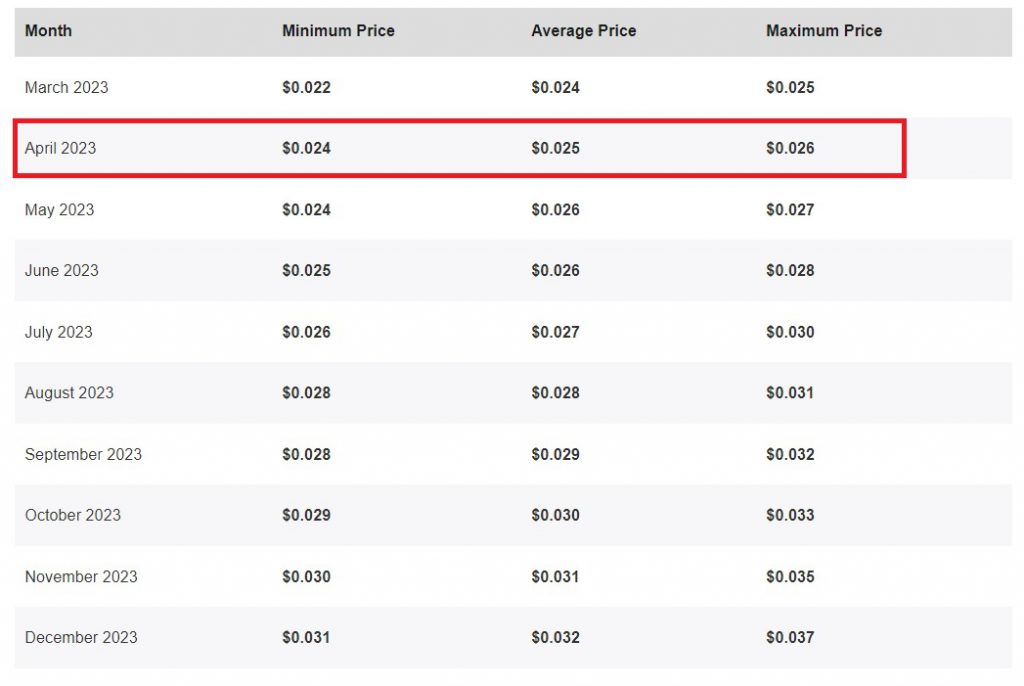 According to the price forecast, VET could reach a maximum high of $0.037 and might not touch the $0.1 mark in 2023. Therefore, VeChain could fail to delete a 'zero' in the indices this year and remain trading well below $0.1.
Also Read: China and Brazil to Settle Trade in Their Own Currencies
At press time, VeChain was trading at $0.022, down 1% in the 24-hour day trade. VET is also down 91.87% from its all-time high of $0.28, which it reached in April 2021. It's been two years since the cryptocurrency reached its ATH and is struggling to claw back to its previous glory.